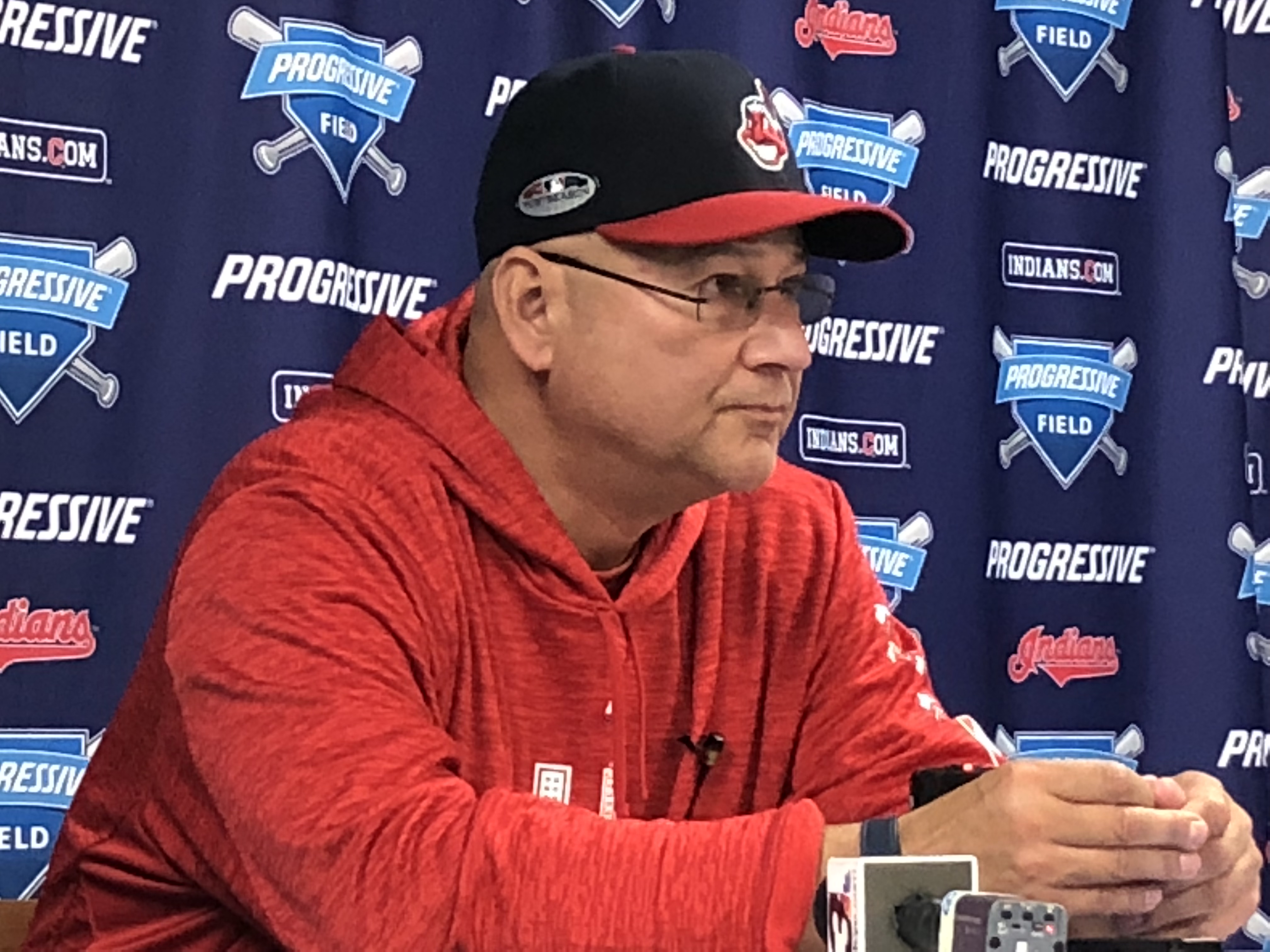 CLEVELAND – The American League Divisional Series is a few days away, and today at Progressive Field the AL Central Champion Indians will have an intersquad scrimmage as they get ready for the best-of-5 series.
There's more than a few topics that manager Terry Francona spoke about with the media on Tuesday, including injury updates on Brandon Guyer and Yan Gomes, as well as maybe the biggest story, which is the direction the team will take for games three and four of the ALDS.
Below is a number of video's from the presser today, as Francona spoke for about 18 minutes covering A to Z about the team and their mindset heading into Friday.
Terry Francona on the status of Brandon Guyer and his lingering shoulder issue #Indians pic.twitter.com/1NDWXlPTLo

— Matt Loede (@MattLoede) October 2, 2018
Terry Francona on the way his rotation will look for games three and four of the ALDS #Indians pic.twitter.com/rIRE7wqOp6

— Matt Loede (@MattLoede) October 2, 2018
Terry Francona on the thumb injury to catcher Yan Gomes – Gomer says he'll be ready for Friday #Indians pic.twitter.com/CiwHpvNy7O

— Matt Loede (@MattLoede) October 2, 2018
Terry Francona on if a short series is more nerve wracking #Indians pic.twitter.com/AwC7cfUgIk

— Matt Loede (@MattLoede) October 2, 2018
Terry Francona on the surprising 2017 playoff struggles of Jose Ramirez and Francisco Lindor #Indians pic.twitter.com/IiHWObanH6

— Matt Loede (@MattLoede) October 2, 2018
Terry Francona talks about Jose Ramirez and his second half struggles and if it means anything #Indians pic.twitter.com/WvFzR6Dj6y

— Matt Loede (@MattLoede) October 2, 2018