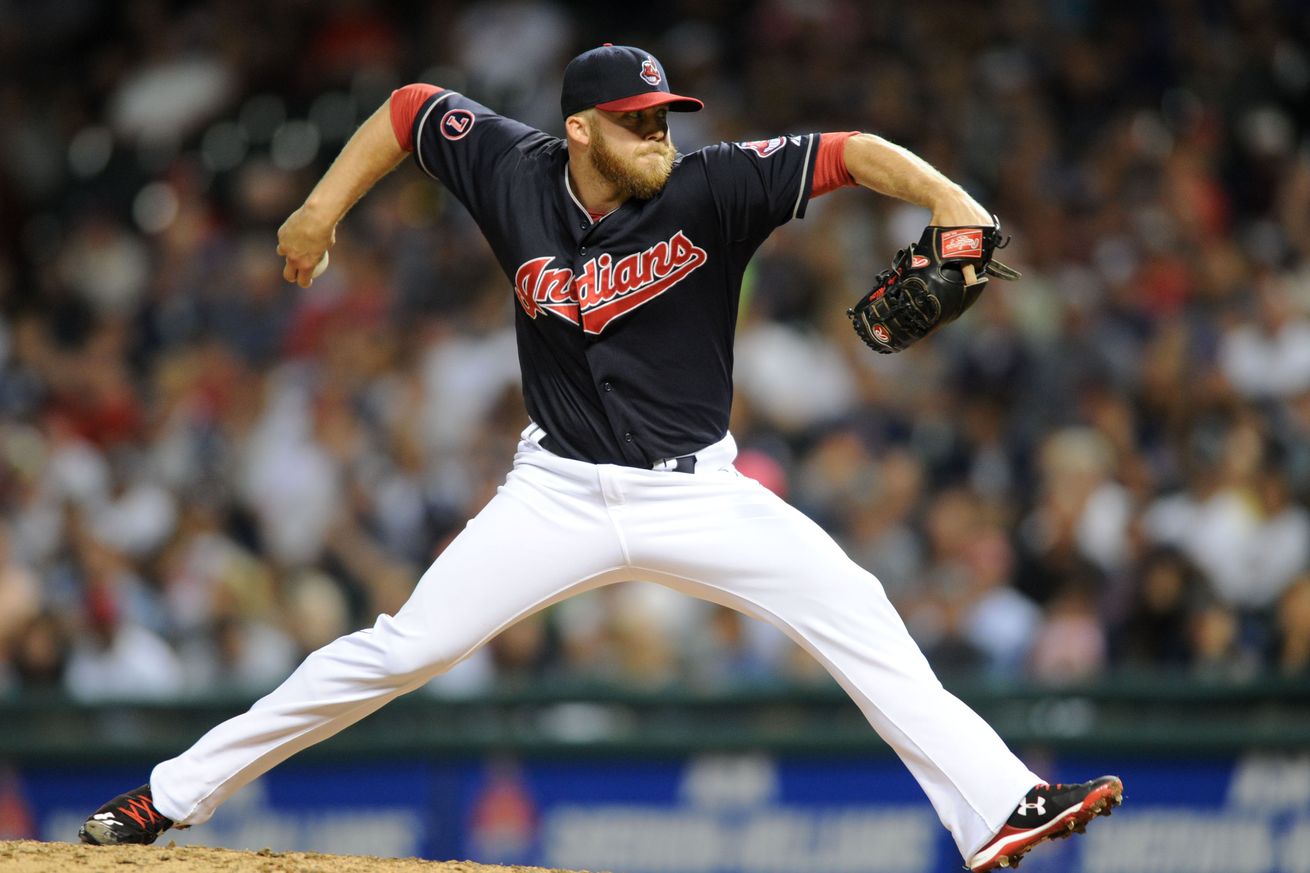 Indians fans were having a good time last night second guessing Indians manager Terry Francona after he went to closer Cody Allen in the 9th inning as the Indians held a two-run lead over the White Sox at Progressive Field.
Everyone knows how the 9th ended up, with Allen allowing five runs, four of which came on a grand slam by Adam Eaton to send the Sox to a 10-7 win.
Today, Francona took a portion of the blame for going to Allen in the 9th, stating that he was on the fence about going to Allen in the first place.
"Last night, I know he got a blown save, but I'd probably take half of that blown save, because I was on the fence if he should've pitched," Francona said to the media before Thursday's game against the White Sox.
"He'd been up a lot lately, and he didn't get hit hard. He gave up the home run, but the other ones (were not hit hard). But, I still feel like he's out there throwing a lot of pitches under a lot of intensity. So I kind of wore that one a little bit when I went home."
Indians fans took to twitter after the blown save, just the third of the season for Allen, stating that the the manager should have went to recent acquisition Andrew Miller, who pitched two innings the night before and Francona said was unavailable to pitch in Wednesday's game.
@BullandFox the second allen loaded the bases Andrew Miller should of came in 2 sweep up cody's mess a couple pitches would not killed him

— Donald (@clevelandfandon) August 18, 2016
Wondering why the Indians trade for a guy like Andrew Miller, and keep Allen as the closer and use him as a set up guy.

— Rubber Head (@cory_homan) August 18, 2016
@Indians u guys trade 4 guys including 2 top prospects for Andrew Miller to be a 7th inning guy? He's one of the most dominant relievers

— Buckeye Nation (@CLEVsportsguru) August 18, 2016
Andrew Miller needs to be the closer for the Tribe. Guy is a stud & you gave away a lot to get him

— Andrew Kirschenmann (@AKirschenmann12) August 18, 2016
Allen for the record has 23 saves this season and an ERA of just 3.16. He's blown three saves on the season. Miller since joining the Indians is 0-0 with a 2.08 ERA with 11 K's and no walks.

NEO Sports Insiders Newsletter
Sign up to receive our NEOSI newsletter, and keep up to date with all the latest Cleveland sports news.