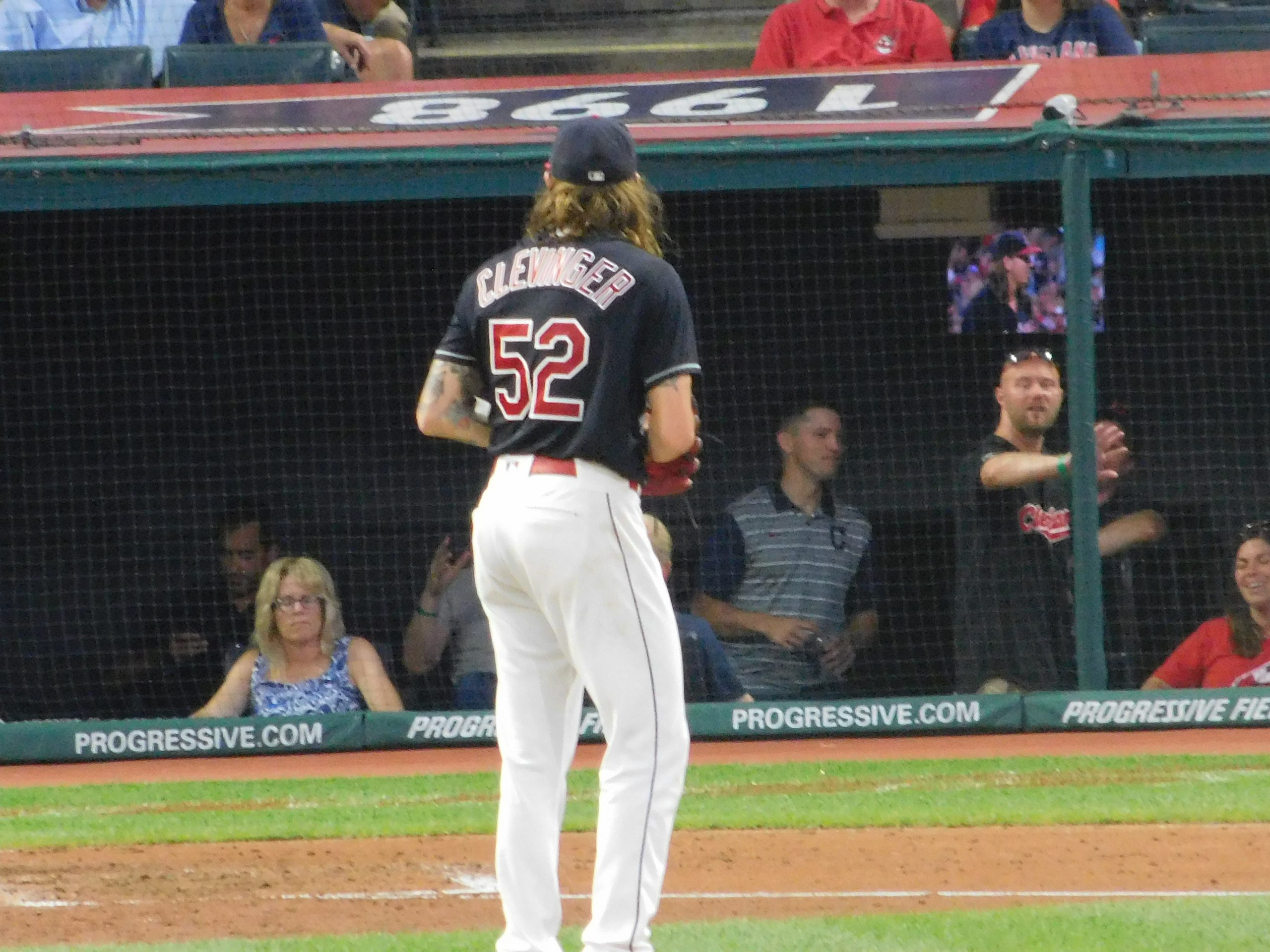 CLEVELAND, Ohio: It was a playoff like atmosphere at Progressive as the Cleveland Indians walked it off Saturday night against the Boston Red Sox 5-4.
Michael Brantley got the walk-off single in the 11th to send the sold out crowd home happy.  The Red Sox rallied in the eighth inning to tie the game at four apiece scoring a pair.
The Indians had led for a good portion of the night, as they took a 4-2 lead in the 4th inning. With the win the Indians are 86-68 on the season.
The Red Sox are now 105-50 on the season. The Indians final home game of the regular season will be Sunday night in a National TV affair at 7:05pm on ESPN.
Here are three takeaways from the win
1. Clevinger fights through command issues: 
Indians stater righty Mike Clevinger battled finding his command all night long. In fact, he threw 103 pitches and 56 for strikes.  Although he struggled, he held the Red Sox to a pair of solo home runs.
Pitching line: 5 innings, 3 hits, 2 earned runs, 5 walks, 6 strikeouts, 2 home runs
2. Indians starting rotation makes history: 
The Cleveland Indians starting rotation continued to set records, as Mike Clevinger recorded his 200th strikeout on the season in the no-decision effort.
Clevinger joins Corey Kluber, Trevor Bauer, and Carlos Carrasco as the only starting rotation in baseball history to have four different pitchers with at least 200 strikeouts. Not only is this rotation the best in Indians baseball history, they now have the record books to back it up.
3. Indians and Red Sox could be a fun playoff match up: 
The Red Sox and Indians have had their battles in the postseason, and it's very possible these two teams could meet in American League Championship Series.
In 2007, the Red Sox came back from a 3-1 lead to move the past the Indians and eventually win the World Series, and two years ago the Indians swept Boston in the ALDS as they eventually reached the Fall Classic.
Saturday it was a sneak preview of what could be the ALCS match up.  Of course, the regular season is no indication of what could happen in the postseason. This weekend series was simply a sneak peak of what could be a dog fight between powerhouse squads.

NEO Sports Insiders Newsletter
Sign up to receive our NEOSI newsletter, and keep up to date with all the latest Cleveland sports news.