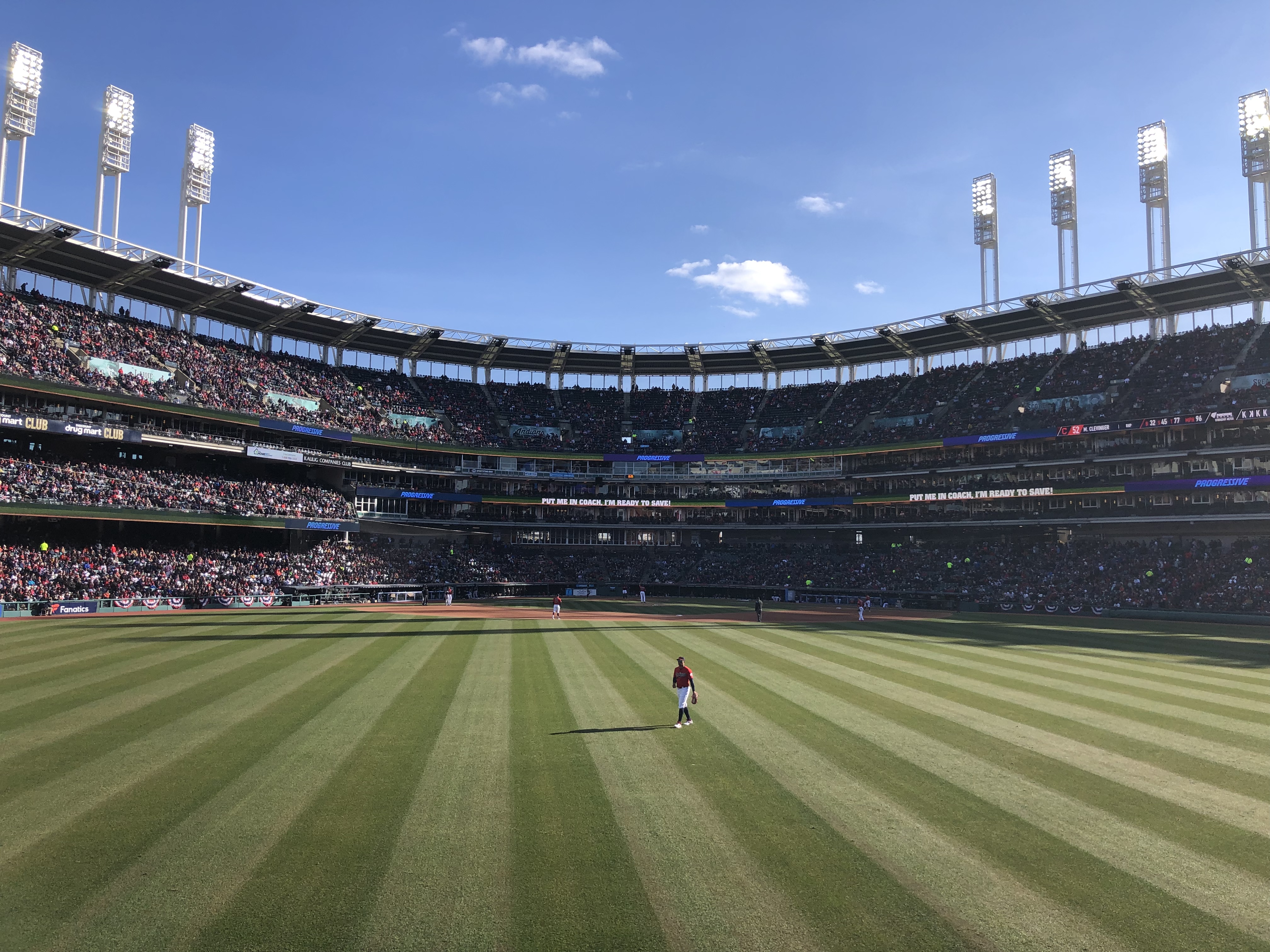 CLEVELAND – The Indians haven't exactly been hitting the cover off the ball in their first two games against the Royals at Progressive Field, but in the end all that matters if they've won the first two games of the three-game set.
Sunday they will look for the sweep, as they send All-Star game MVP Shane Bieber (12-6, 3.26) to the mound to look to wrap up the sweep before an off day Monday and a series starting on Tuesday in Detroit.
Saturday's win didn't come without a huge cost, as the team lost 3B Jose Ramriez possibly for the rest of the regular season with a fracture of the hamate bone in his right wrist.
The 26-year-old two-time All-Star will surgery on Monday in New York. For now the hit corner will be platooned between veteran Mike Freeman and infielder Yu Chang, who was brought up to the Major League roster Sunday.
Chang will get the start Sunday, and will try and help the Tribe offense which has scored in just two of the 18 innings played in the two games of the series.
Luckily they scored four runs each time, and it was enough to hold up as the starters and bullpen have been good enough for a 4-1 and 4-2 win over the Royals.
Franmil Reyes hit his third homer as a member of the Indians Saturday night, a three-run shot that was the big blow in the victory.
The pen has gotten a lift from Brad Hand, who had blown three saves before Friday night, but the last two games has recorded save number 30 and 31 in the two wins.
Bieber didn't throw well in his last outing in New York against the Mets, allowing two earned runs for the fifth consecutive contest and four runs total over six innings in a 9-2 loss on Tuesday.
The good news is Bieber is 3-0 with a 6.04 ERA in four career starts against Kansas City by posting a 1-0 mark in two starts versus the Royals this season.
He got the win in the last outing on the mound against the Royals, despite allowing five runs and four walks in 5.2 innings of the Indians' 10-5 victory on July 19th.
The Royals will throw out lefty Eric Skoglund, who will make his first start of the season after being called up from Triple-A Omaha on Friday.
Skoglund posted a 3-5 record with a 6.04 ERA and 1.53 WHIP in 13 starts in the minors this season.
The did have a two-day stint at the Major League level back on August 9th for pen depth, but was sent back down two days later.
Here's today's starting nine for the Indians:
SS Francisco Lindor
CF Oscar Mercado
1B Carlos Santana
RF Yasiel Puig
DH Franmil Reyes
2B Jason Kipnis
3B Yu Chang
C Kevin Plawecki
LF Greg Allen
Here's the starting nine for Kansas City:
RF Whit Merrifield
DH Jorge Soler
3B Hunter Dozier
LF Alex Gordon
1B Ryan O'Hearn
CF Bubba Starling
C Nick Dini
SS Humberto Artega
2B Nicky Lopez