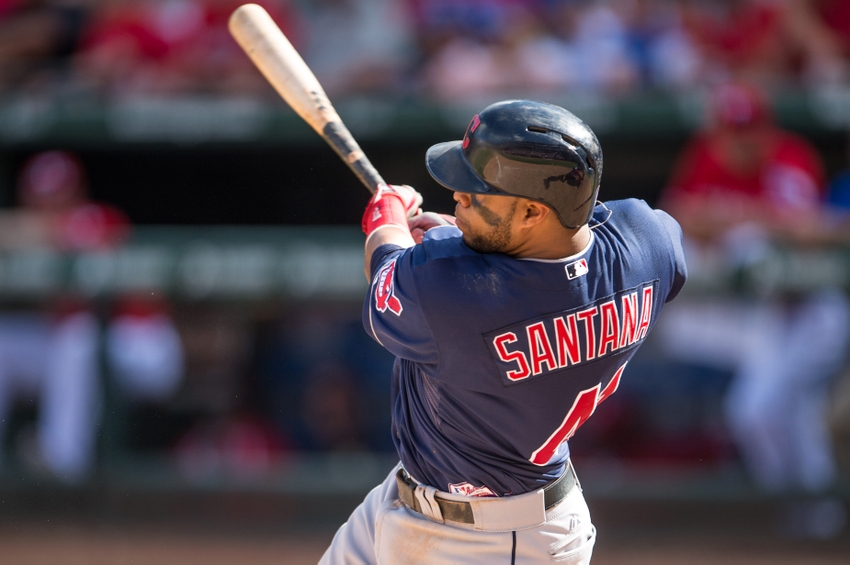 CLEVELAND – The Cleveland Indians are putting a great product on the field again this year after a winning season last year and a fantastic start of the 2017 season thus far. In part this is due to the multitude of top-notch ball players that have come together to build this team.
At the end of this season though, there will be a move that the Indians would like to avoid and that is the loss of first baseman and DH, Carlos Santana. Santana will be a free agent athis winter and with free agency, comes a hefty price tag as we seen in the past.
Santana has progressively gotten better over his past three seasons with the club and I'm sure that Cleveland will make the proper allocations to retain such a player.
According to Jon Heyman of FanRag Sports:
Word is, the Indians quietly will try to extend Carlos Santana, who is a year away from free agency, at some point. Kendrys Morales ($33 million, three years) and Mark Trumbo $37.5 million, three years) could be reasonable comps.
Obviously the Indians' willingness to pay such prices is yet to be seen, but you can understand why they would like to retain Santana. Since 2014, he's hit .242/.364/.444 with 81 home runs and nearly as many walks (323) as strikeouts (346). Now, Santana is a legit switch-hitter — one who is productive against pitchers that weild from either hand.
We'll see if the Indians can find it in their budget to keep Santana around. At minimum, it appears they'll make the effort.

NEO Sports Insiders Newsletter
Sign up to receive our NEOSI newsletter, and keep up to date with all the latest Cleveland sports news.