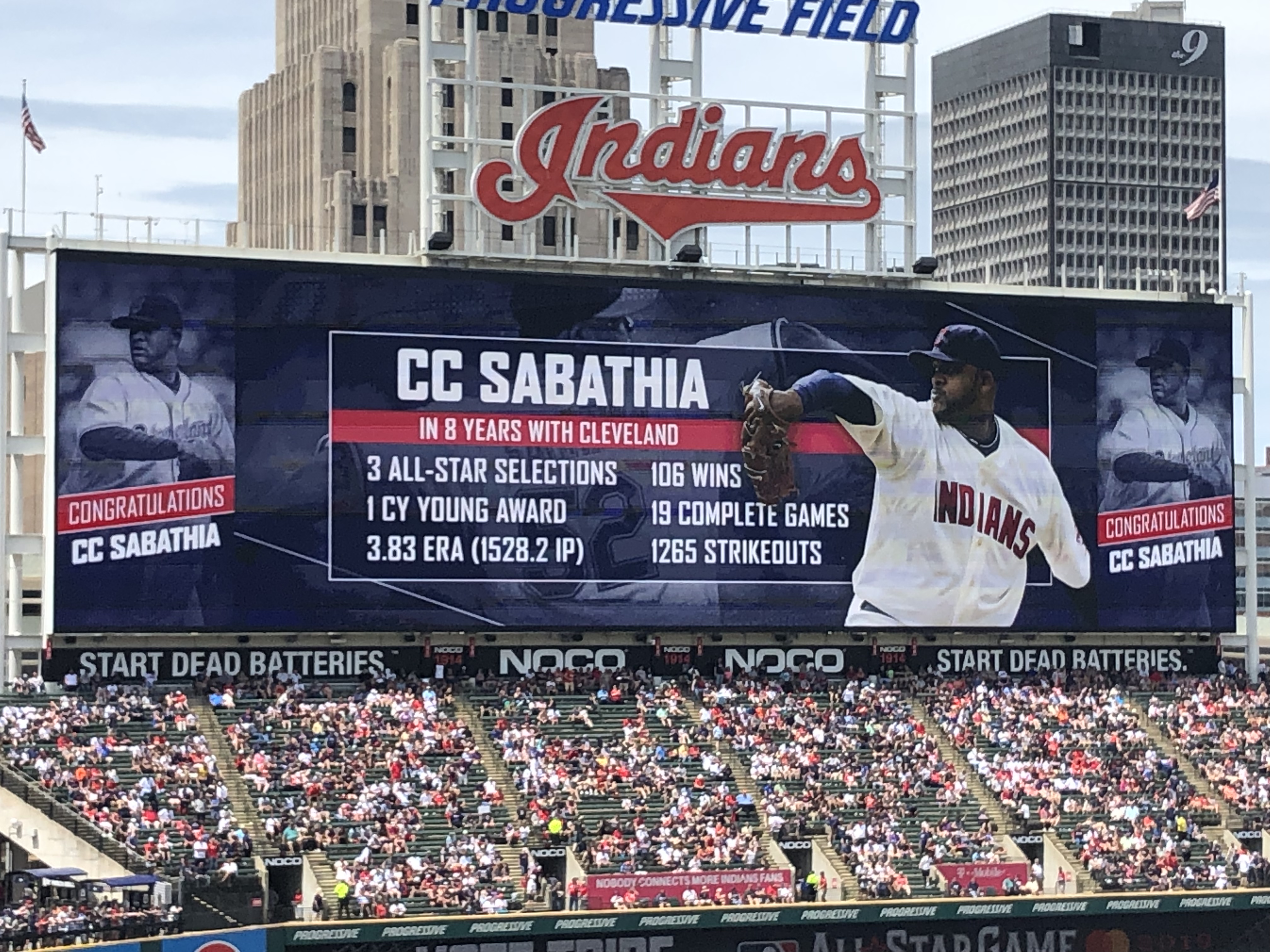 For the final time in his Major League career C.C. Sabathia sat in the visiting dugout at Progressive Field, watching on as the Yankees did battle with the Tribe.
Sabathia is in his final season, a career that started with the Indians back in 2001. He made his major league debut in Cleveland as a 20-year-old on April 8, 2001.
"It just feels so comfortable to be in this park," Sabathia said on Friday via the New York Times. "Coming up here and being here for so long and just knowing where everything is in the stadium. It's like home."
With today being his final game at Progressive Field, the team took the time during pregame to honor him with a video shown on the scoreboard.
CC you later! 👋

In today's pregame ceremonies, we honored CC Sabathia who began his Big League career in Cleveland.

In 8 seasons, CC went a combined 106-71 with a 3.83 ERA. He also won a Cy Young with us in 2007.

Congratulations on a great career, CC! pic.twitter.com/1A3XN8cPwS

— Cleveland Indians (@Indians) June 9, 2019
The Indians drafted Sabathia in the first-round in 1998, and during his seven years with the team he won a Cy Young Award (2207) and made three All-Star teams.