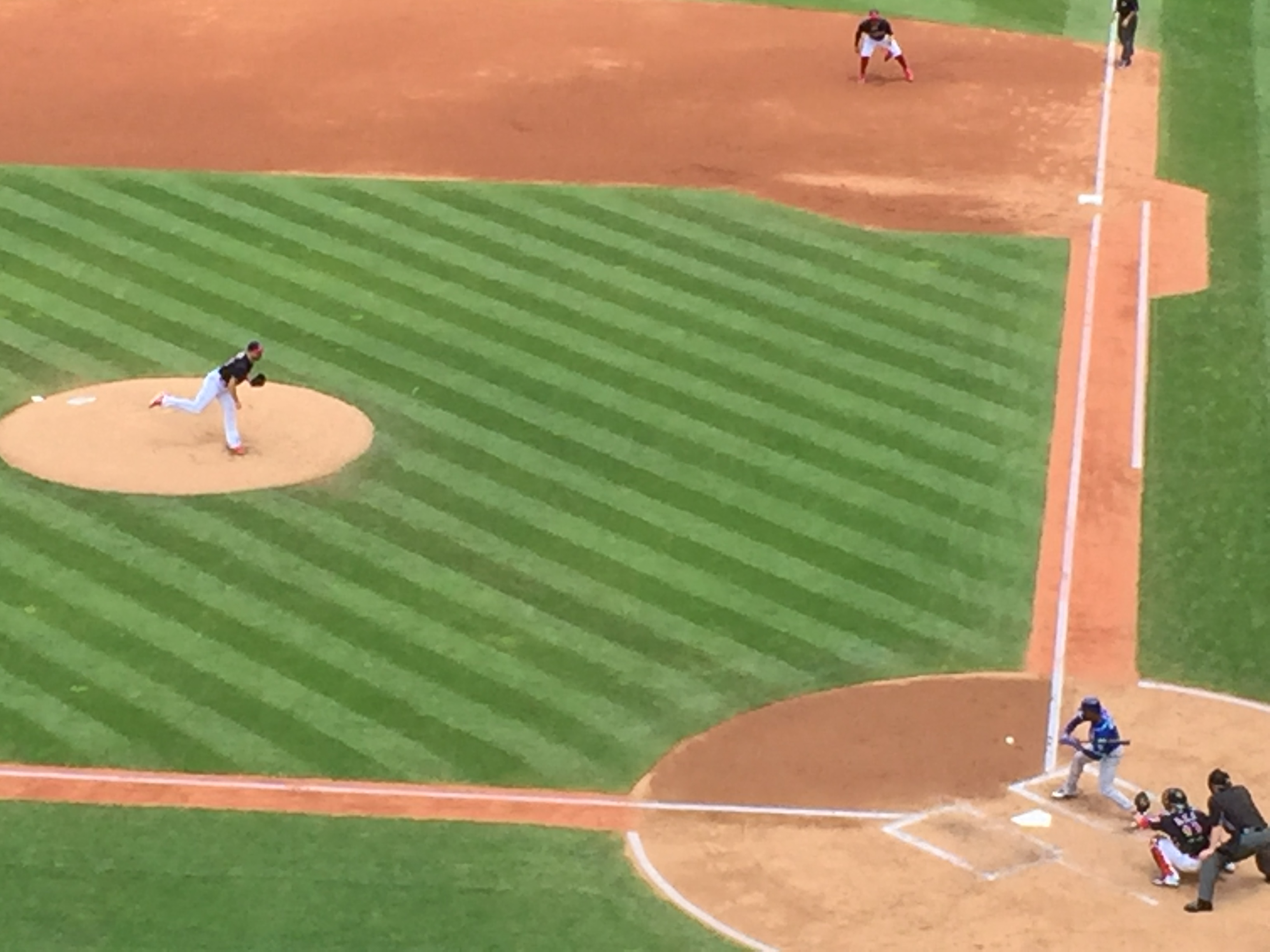 CLEVELAND – The Indians Sunday had to wait out a more than three-hour rain delay to take care of business, but in the end it was worth the wait as they wrapped up an impressive four-game sweep of the Kansas City Royals with a 7-0 win.
The victory puts the team at 31-24, seven games over .500 which is their high water mark of the season. They enter a long road trip with a 1.5 game lead on Kansas City, a three-game lead on the White Sox, and a 3.5 game lead on the Tigers.
The team also continues to put up impressive numbers within the AL Central, as they are now 18-7 within the AL Central, and 6-1 against the defending World Champion Royals.
Corey Kluber set the tone early for the Indians, putting up his best Progressive Field performance of 2016. He threw six innings before Mother Nature got involved.
Kluber gave up just two hits, walked a pair and struck out six. He moves to 5-6 with the win, dropping his ERA to 3.84 on the season.
"Anytime you can get a four-game sweep it's big," Kluber said. "In the division it's always nice too since those are the teams you are going to play most often.
"We played a really good series and hopefully we can keep that going as we head out west."
The offense gave him plenty of support with help of the long ball, as the team clubbed Royals starter Chris Young for four homers in the game, three of which came in the fifth.
Tyler Naquin hit his third homer in three games to start the onslaught, and then Carlos Santana crushed a homer down the right field line for his 10th homerun of the season.
Francisco Lindor ended the first Indians three-run homer inning since last July (also against the Royals) with a blast to right on a 1-0 pitch to make it a 5-0.
Mike Napoli hit the first Indians homer of the game in the 4th inning on a ball that looked at first like a routine fly, but just kept sailing until it went on in right field.
Napoli has 14 homers already on the season to lead the team.
The heavens opened and there was an over three-hour delay that sent most of the 16,747 home, but the Indians made sure the 5-0 lead held, even adding two more in the 7th to make it a 7-0 final.
It was the first four-game sweep of the Royals since August 11th to the 14th back in 2006 at Progressive Field.
The Indians now head out west, as they start a long road trip, the first team up is Seattle, with the first pitch Monday night at 10:10pm.