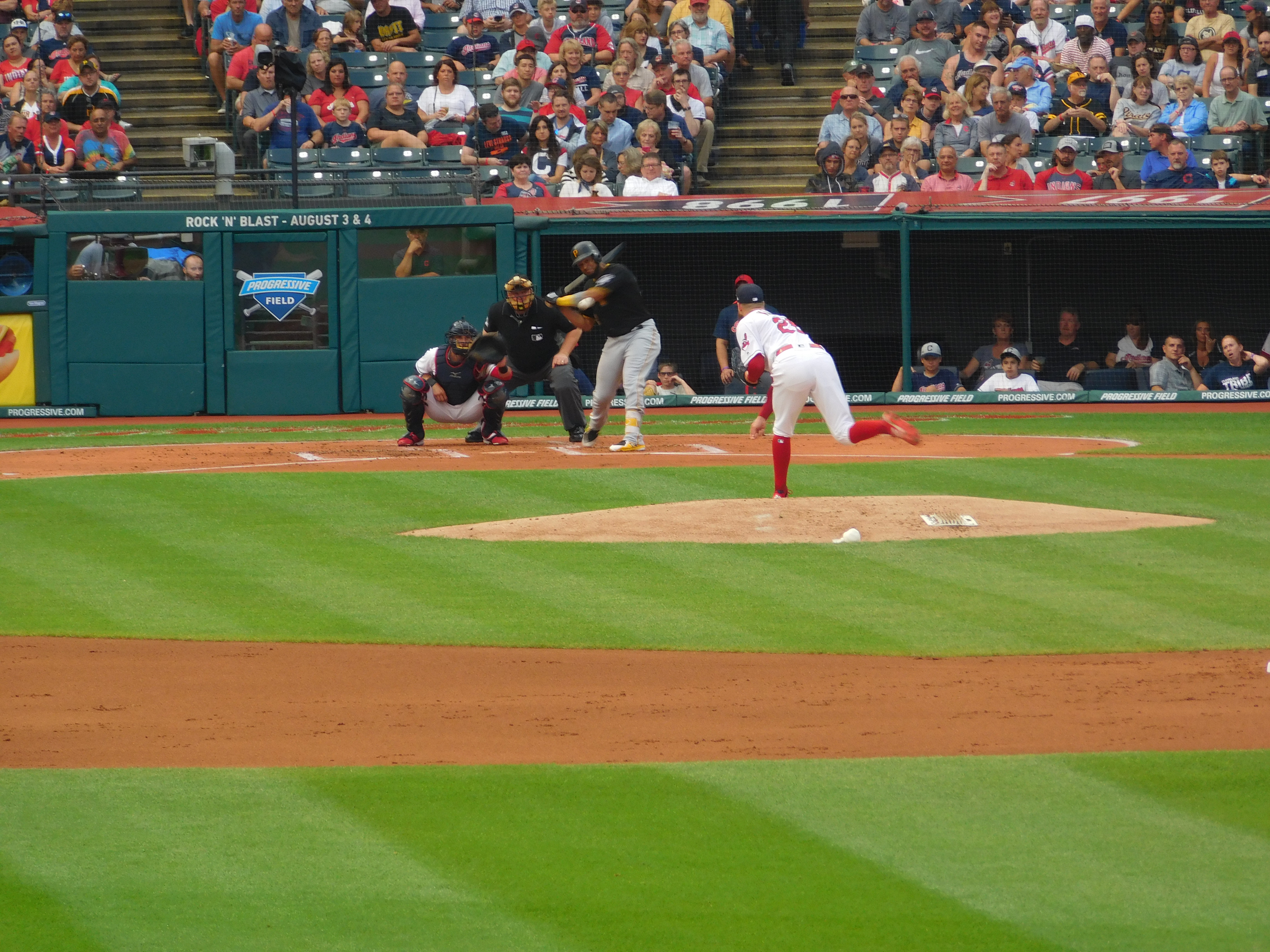 CLEVELAND – Despite not getting any help from the his defense on Monday night, it was another night of subpar pitching for Indians ace Corey Kluber, leading to more speculation about if the two-time Cy Young award winner is less than 100 percent.
Kluber lasted just four innings against the Pirates, who beat him up for seven runs (three earned) on nine hits, and he recorded just two strikeouts.
The Tribe's number one pitcher had an injection in his knee over the All-Star break, as well as 11 days off, but said that neither of that hurt him despite having another rough outing.
"That wasn't the issue at all," Kluber said about the knee. "I just have to get my delivery to where I can make good pitches consistently, my knee was fine, didn't have any issues."
He threw a total of 72 pitches, and many Indians fans wondered why he came back out to pitch following a 27-minute rain delay to throw the fourth inning with the team already down 4-0.
"It was basically just a one inning off," Tribe manager Terry Francona said about Kluber coming back out after the second delay.
"You got to start thinking about getting through a game, and if you take him out after the third, you're going to make a roster move."
The fourth inning was another disaster, as the Pirates pounded him for three more runs to put up a 7-0 lead.
"I've just got to figure out what I need to do to reign it back in and get it to where I want to be," Kluber said after the loss.
"I feel like I wasn't in a good spot before hand, and just have to work through it and get it back to where I want to be."
The last seven outings for Kluber have been underwhelming and very 'unKluber' like to say the least. In those games he's going 2-4, and his ERA in his last seven starts is now at 5.13 following his latest setback.
In those six outings he's allowed 22 earned runs in 38 innings, allowing 40 hits, eight walks, and 31 strikeouts. Another alarming number is the fact he's allowed eight homers in the last six times on the hill.
"I think he had a point there where he had a little trouble staying over the rubber like we talked about," Francona said of Kluber's issues. "That's why we gave him the injection.
"He's probably the one guy, but I don't know if you could go the whole year at that level, and not have a hiccup or two. I'm not sure that's realistic, he makes it look that way."
Kluber says he feels good, the team says he feels good, but the results right now are clearly not where he or the team want them to be.

NEO Sports Insiders Newsletter
Sign up to receive our NEOSI newsletter, and keep up to date with all the latest Cleveland sports news.