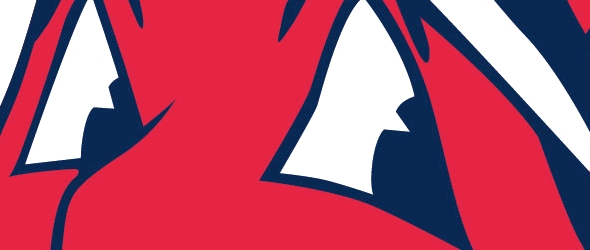 By Adrienne Goehler
CLEVELAND – The Indians Sunday afternoon claimed the rubber match and series from the White Sox with a 6-3 that keeps them still in the mix in the AL wild card race.
Josh Tomlin was today's winning pitcher who kept his composure on the mound through 5.2 IP giving up four hits, no runs, walking three, and striking out eight.
The Indians struck first.
In the bottom of the second inning, Yan Gomes singled to left off John Danks with one out. That set up Lonnie Chisenhall for a two-run blast to right, giving the Indians a 2-0 lead.
Abraham Almonte followed with a double, and Jason Kipnis flew out to deep center allowing Almonte to tag and move to third. Francisco Lindor singled to left, pushing the Tribe's lead to 3-0.
Still fending the Sox off, the Tribe scored three more in the sixth to put the game away.
Back-to-back doubles from Gomes and Chisenhall put them ahead 4-0. Almonte lined out to right, but Chisenhall tagged and got to third. Kipnis walked right after him, and Lindor's sac-fly to center made it 5-0, scoring Chisenhall. Michael Brantley would double to center, scoring Kipnis, to extend the lead to 6-0. Chisenhall was 2 for 4 on the day with 3 RBI.
"Today was a good day for him [Chisenhall] to play," Indians manager Terry Francona said
"I didn't want him to go four, five days without playing. He had had some success off of Danks before so I just thought it was a good day for him to play, especially with the day off tomorrow. Shoot, he jumped on the first fastball and that really gave us a lift."
The Sox finally got on the board in the seventh with Zach McAllister on the mound for the Tribe, who relieved Tomlin with two outs in the sixth.
Adam Eaton followed Carlos Sanchez's walk with a double, and Jose Abreu dropped a ball in shallow right, scoring them both. Kyle Crockett would relieve McAllister and force Melky Cabrera into an inning ending double play, cutting the Indians lead 6-2.
Bryan Shaw relieved Crockett to start the eighth, but allowed the Sox to cut the lead to 6-3 after Trayce Thompson doubled, and was moved around the diamond when both Avisail Garcia and Alexei Ramirez grounded to second.
The Indians improved their record to 74-74, and have 14 games remaining (including the one that would be made up between them and the Tigers pending playoff implications).
The Indians have tomorrow off, and will be in Minnesota to take on the Twins, who they trail in the wild card standings, starting Tuesday.
Tuesday's matchup:
RHP Danny Salazar (13-8, 3.48 ERA) vs RHP Ervin Santana (5-4, 4.55 ERA)

NEO Sports Insiders Newsletter
Sign up to receive our NEOSI newsletter, and keep up to date with all the latest Cleveland sports news.