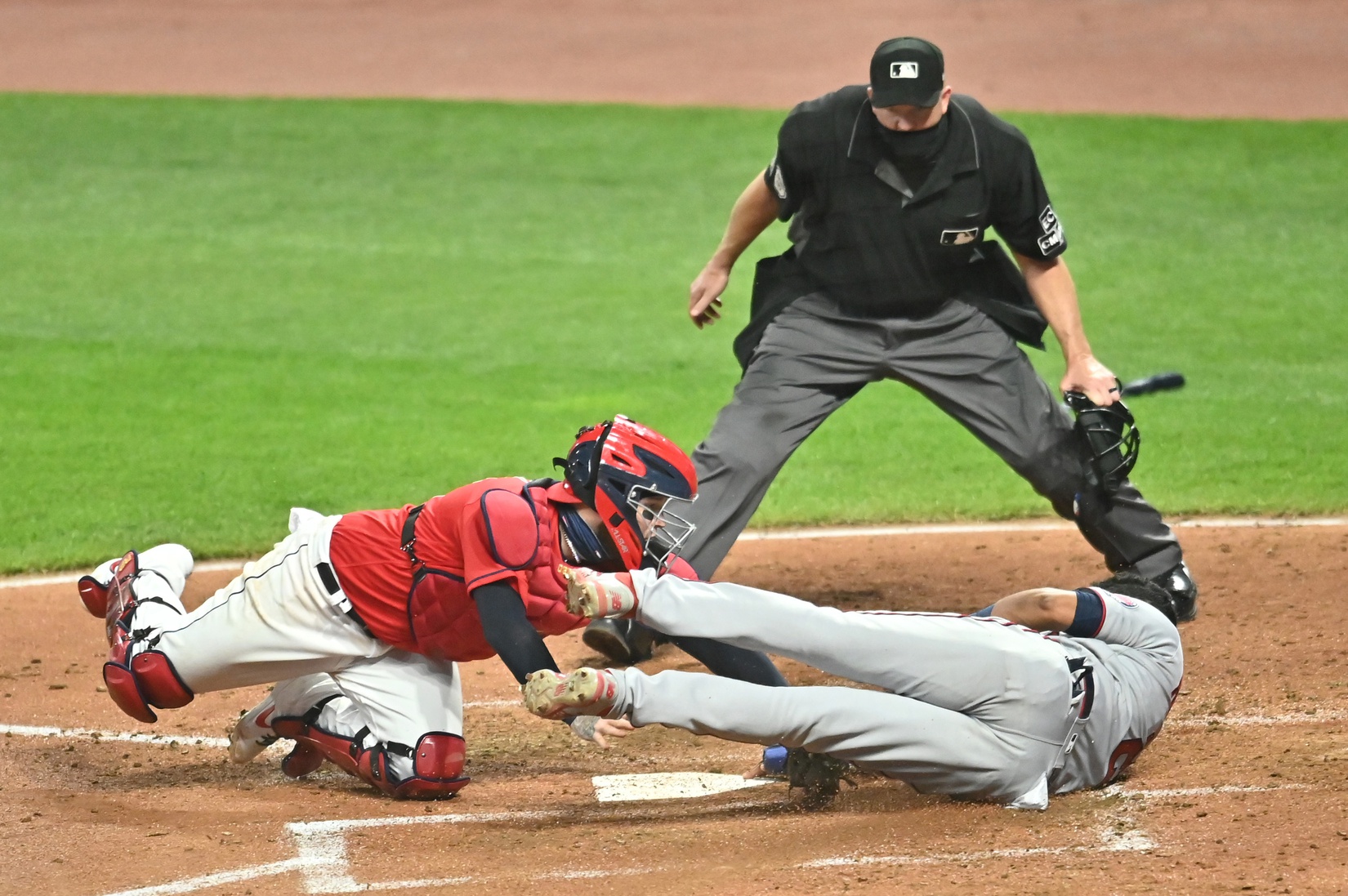 By Jared Edwards
Leading off the bottom of the eighth inning Tyler Naquin smoked a double to right center and gave the Tribe a golden opportunity to tie the game up at three.
Instead, Jordan Luplow hit a weak grounder to short, Roberto Perez lined to right, and Greg Allen struck out. This stranded the 11th runner of the game. Six of which had been in scoring position.
Cleveland has gone a combined 1 for 19 with runners in scoring position in the last two games, both losses. This could possibly be the worst clutch hitting team I have ever watched. I do not know if the lack of fans has something to do with it but I have to believe it does.
Minnesota has been absolutely dominant against the Indians this year having only allowed six runs in five games against the Tribe. The Twins have now won four straight over Cleveland and hold a 2.5 game lead in the division. The loss moves Cleveland into a tie for second with the Chicago White Sox.
I am a firm believer that this series will hold a key to the future of the season for Cleveland. If they perform well, there is a chance they could win the division and make a playoff run.
If they get swept, there is a real chance of wholesale changes at the trade deadline that could see a blockbuster trade involving Francisco Lindor.
Cesar Hernandez became the first Indian in history to have a leadoff home run in consecutive games giving the Tribe a 1-0 lead in the first.
Aaron Civale pitched well enough to win this game, going six innings giving up only three runs. He made one mistake in the top of the fourth which lead to a solo home run from Minnesota's Nelson Cruz, who is now tied for the American League lead with 11 bombs.
Civale would make two more mistakes in the top of the sixth giving up a double to Eddie Rosario followed by a home run to the opposite field by Miguel Sano. This is what the Twins do, they get men on base and hit the ball out of the ballpark. 3-1 lead for Minnesota.
Allen lined a single to right to start of the bottom of the seventh and would be driven in by the only two out hit with runners in scoring position in the past two games by Carlos Santana. This managed to make it a close game at 3-2 Minnesota which would be your final.
I am a life long Indians fan and former season ticket holder. This is the most frustrating season I have had the unwanted pleasure to witness.
I have zero confidence in this team to score any runs and they have proven that time and time again. The most frustrating part is these are good hitters that seem to be fooled on almost every pitch. They do not seem to be seeing the ball well and are not hitting it hard at all.
It is just such a shame to waste such a good season of pitching with the most inept offense in Major League Baseball.

NEO Sports Insiders Newsletter
Sign up to receive our NEOSI newsletter, and keep up to date with all the latest Cleveland sports news.