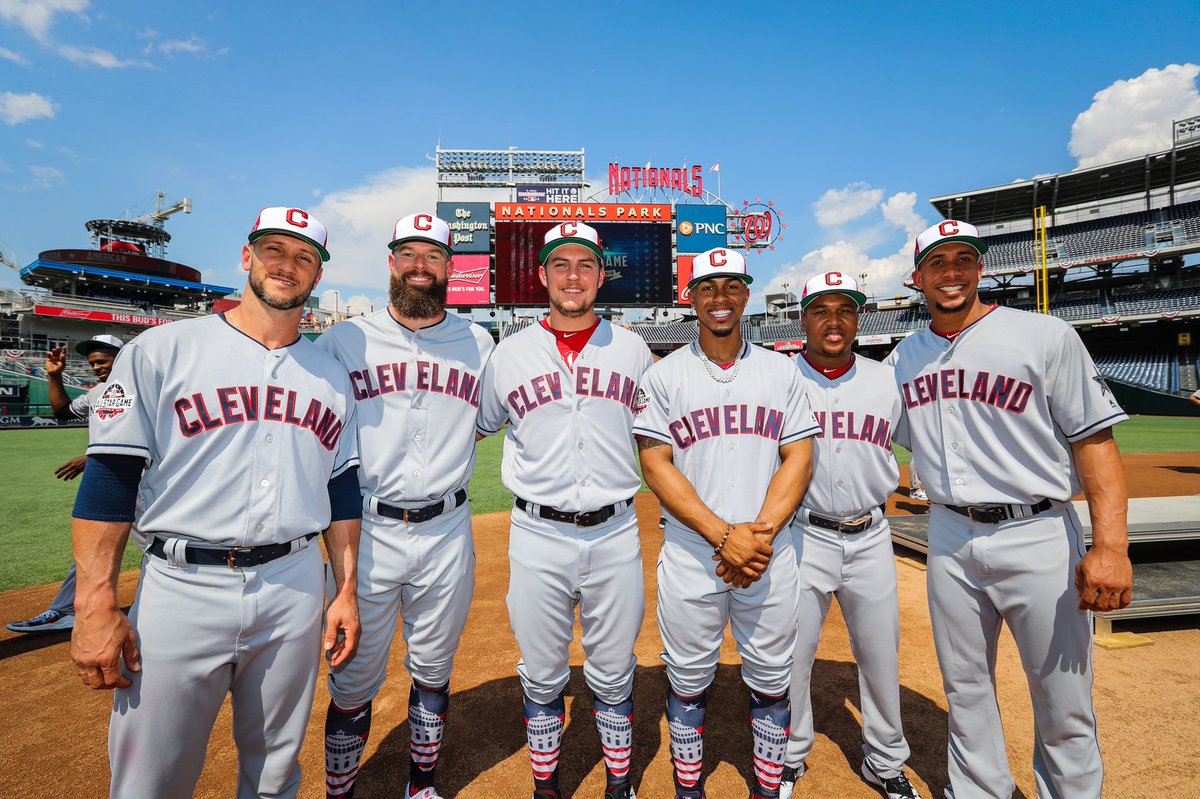 Chief Wahoo – it's been real.
The Indians announced on Friday morning that they will be announcing on Monday 'uniform changes' for the 2019 season. Those changes will include 'a new uniform option as well as small enhancements to the existing options for the 2019 season.'
Let the speculation begin as to what the team is going to do in terms of the new elements for the uniforms, but based on all that has been said about it for the last year, this should mark the end of any sort of logo of Chief Wahoo on the teams' uniforms.
It was back on January 29th of this year that it was announced that the team would be removing Chief Wahoo on their unis for 2019 and beyond.
The Chief Wahoo logo, which was created in 1946 by Walter Goldbach, has been the source of great controversy over the past few years, and some groups have been calling for it to be removed and even for the team to be re-named.
Fans are already guessing about what type of changes are going to come on Monday, and here's some fan reaction as to what different looks we will see in 2019.
As long as they keep the script Indians I'm good with whatever.

— Linda (@cleflygirl15) November 16, 2018
Predicting a new cityscape silhouette style alt 'logo' on the sleeve to replace the chief.

— Marc LaSpina (@marclaspina) November 16, 2018
80''s/ early 90's jerseys

— Thisguyhereisdead (@zmilstead17) November 16, 2018
Keep the block C. It's a throwback to the 1920's uniforms.

— Greg Takacs (@GregoryTakacs) November 16, 2018
I want Chief Wahoo! I know that isnt happening. Instead I'm hoping the block C is gone, replaced with the tribal C of the 70's.

— Tom Arcuri (@1buckeyetom) November 16, 2018
Asg patch on the new nike unis https://t.co/vn8cqwlnnM

— Alphonso Davis (@Beerfonz77) November 16, 2018