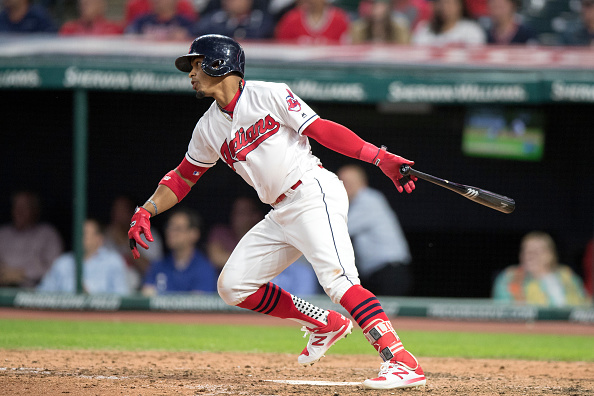 CLEVELAND – The Indians today have their franchise player back, as the team activated shortstop Francisco Lindor from the injured list.
Lindor first injured his calf muscle early in camp on February 8th, and suffered a setback with an ankle injury on March 27th.
He appeared in a couple rehab games this past week, and the team felt he was good enough to bring up to the Major League roster.
With AAA Columbus Lindor went 5-for-12 (.417) with a double, two home runs and two RBI.
"It's been a long three months, but everything happens for a reason, and I am blessed to be here," Lindor said Saturday prior to the Indians doubleheader against the Braves.
"I'm happy, God's had a plan, and it's in His time, I wish I could have been back sooner, but it's in His time."
He is not in the lineup for game one of today's doubleheader for the Indians as they take on the Atlanta Braves.
With Lindor up, the team has sent Hanley Ramirez packing, designating him for assignment.
Ramirez played in 16 games for the Indians, hitting .184 with two homers and eight RBI. He struck out 17 times in 49 plate appearances, walking eight times.
The team inked Ramirez back on February 24th when it was apparent that they would not have Lindor for opening day, as well as Jason Kipnis was also struggling with injury.