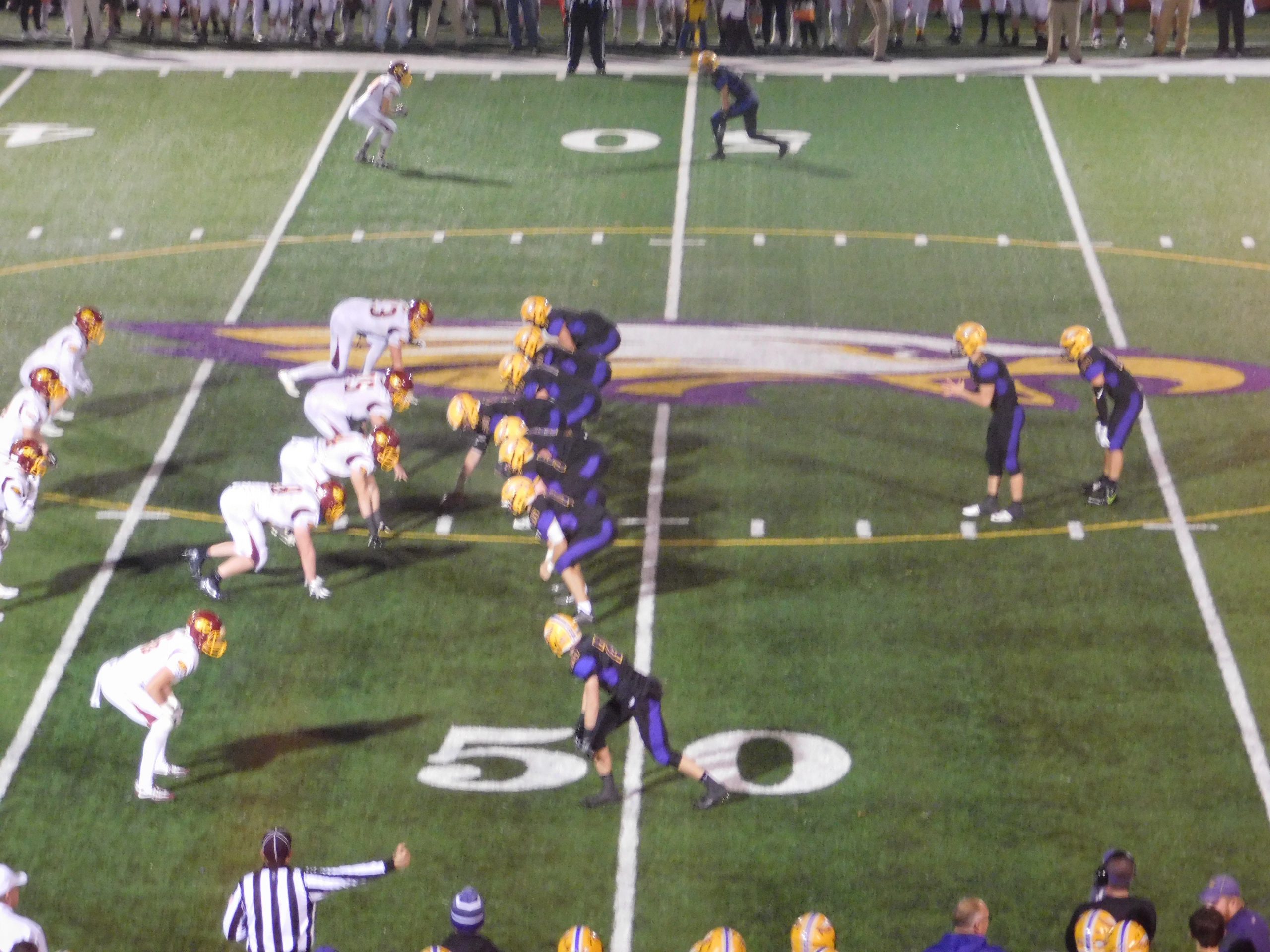 The Avon Lake Shoremen were 6-4 last season under head coach Matt Kostelnik, but look like a team that can make some noise in the SWC this season with a number of returning starters on offense.
"I put a challenge out to our offense, we're returning nine starters and to me a team defines itself from week one to week two, I told them let's get that much better between scrimmages," Kostelnik said on the WEOL Coaches Show earlier in August.
The Shoremen have had a busy summer getting ready for 2018, as they spent some time at Mount Union, and earlier in August went up against Highland in a scrimmage.
"Typical first scrimmage, the defense looked good, the offense is just a little bit slower to the punch," Kostelnik said.
Among those coming back for the Shoremen on an offense that should be very good include 1,000 yard rusher Konner Riggs, quarterback Jack Mikolich, and two wide outs – Cole Schraff and Luke Fedders.
Those players along with a solid ground of linemen could make for a big season in Avon Lake, where they have been hungry to get back to the postseason.
"Our seniors last year were fantastic, I really think they have brought in, we just fell short, but we need that culture going into the weight room, I am excited to see what this group of kids can do," Kostelnik said.
"I was really pleased with the seniors last year, this new senior class is really going to step up for us."
After an opening night one-point win last season against Elyria, the Shoremen lost two straight, including a tough overtime loss to the North Olmsted Eagles in week two.
They sat at 6-2 after five straight wins and were thinking postseason, but then dropped their last two to end the year, including a tough 21-20 home loss in overtime to the Bulldogs of Olmsted Falls.
They wrapped up the season with a home loss to Midview 17-13.
"We were five plays being a 9-1 team, but we were also five plays away from being a 3-7 team, we have to take those individual plays and win them," Kostelnik said. "This year that's been our primary focus, that's to focus on finishing."
Avon Lake has four starters coming back on defense this season, meaning they will rely on their offense to carry them, and hopefully their defense can round into form as the season progresses.
If the defense can come around, Kostelnik and his team will have something to say about the always tough fight in the SWC and might just be ready for a season to remember.
2018 Schedule
8/24 7:00p @ Elyria (Elyria, OH)
Location: Elyria High School
8/31 7:00p North Olmsted (North Olmsted, OH)
Location: Avon Lake High School
9/7 7:00p Avon (Avon, OH)
Location: Avon Lake High School
9/14 7:00p @ Westlake (Westlake, OH)
Location: Westlake High School
9/21 7:00p Lakewood (Lakewood, OH)
Location: Avon Lake High School
9/28 7:00p North Ridgeville (North Ridgeville, OH)
Location: Avon Lake High School
10/5 7:00p @ Steele (Amherst, OH)
Location: Steele High School
10/12 7:00p Berea-Midpark (Berea, OH)
Location: Avon Lake High School
10/19 7:00p @ Olmsted Falls (Olmsted Falls, OH)
Location: Olmsted Falls High School
10/26 7:00p @ Midview (Grafton, OH)
Game Details: Midview High School, Adelsberg Stadium

NEO Sports Insiders Newsletter
Sign up to receive our NEOSI newsletter, and keep up to date with all the latest Cleveland sports news.