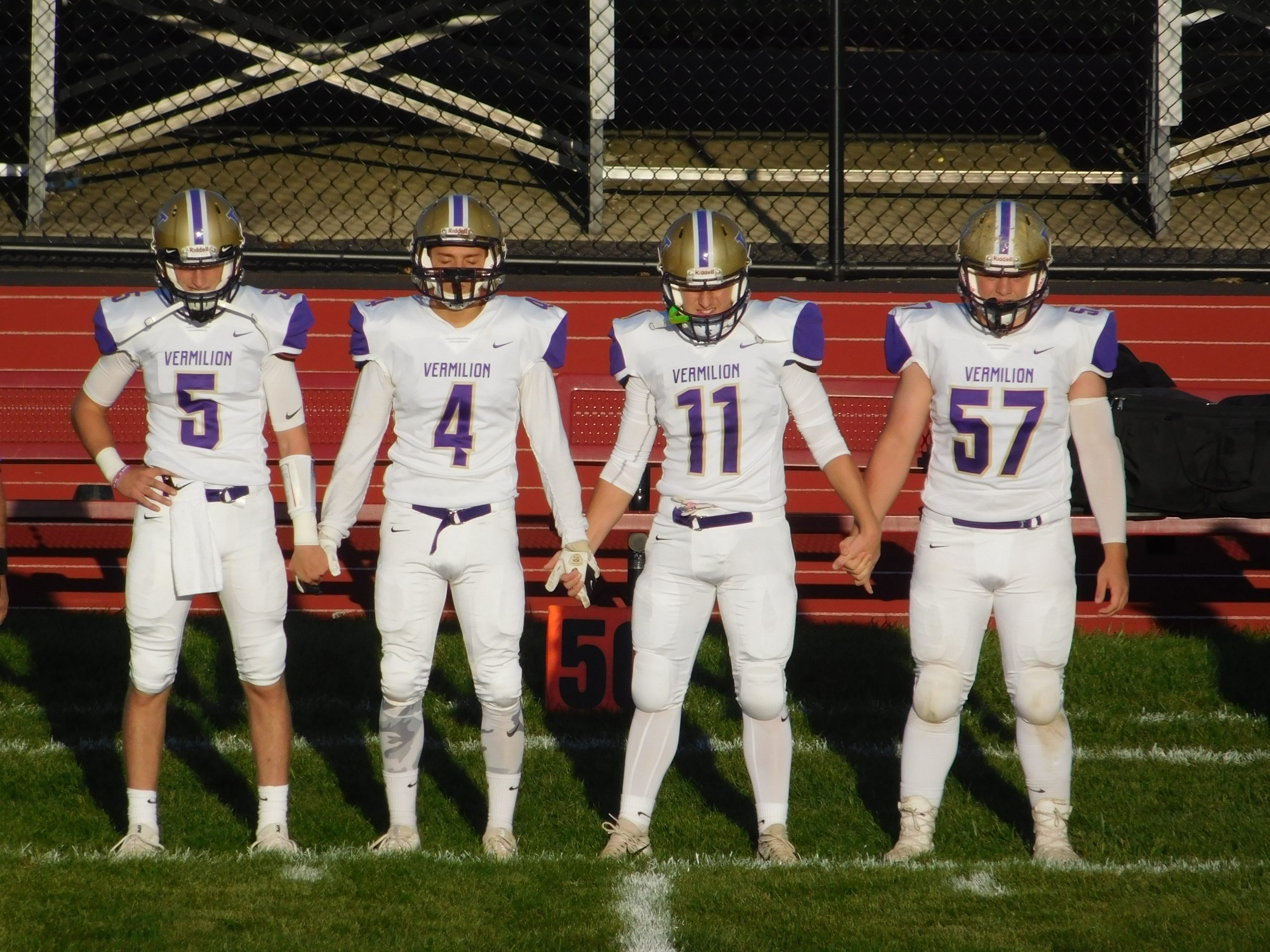 Tragedy struck the Vermilion Sailor football team and community November 17th of last year, as head football coach Matt Kobal passed away at the age of 38 years old.
While the hurt of losing Kobal will never go away, another football season is approaching and the Sailors will do what they can to honor the memory of their former coach and improve on their .500 season from a year ago as they went 5-5.
The new man in charge is Brett Colahan, who was promoted in early January from the offensive coordinator position to the new voice of the team.
Even Colahan admitted during the WEOL Coaches Show last Thursday in Amherst that it's been a transition trying to move on after the passing of Kobal.
"So unexpected, it hit everyone in the community, Matt meant a lot to them, we've made some good strides," Colahan said.
Colahan became a part of joined Kobal's staff last season after spending six seasons as an assistant coach at Huron High.
His job not only will try and help the Sailors improve on their .500 mark, but also be better in Conference play, as last season they went just 1-5 in the Sandusky Bay Conference's Bay Division.
"People will be surprised at what these kids are putting into this," Colahan said.
The Sailors know they have the potential, as last year they started out 5-1, topping Oberlin and Brookside before they fell to Firelands, then beat Perkins, Columbian and Oak Harbor, but then were not able to put another 'W' in the win column the final four games of the year.
"The kids are holding themselves to a higher level, I've told them the skies the limit right now," Colahan said.
Colahan says his squad of seniors and players have shown the passion and commitment to be successful despite the tragic passing of Kobal, and are excited to get back on the field and build on what they did last year.
"We're going to come out and hit you, all 11 guys are going to get involved," Colahan said. "We need everybody there, and that will transcend everyone that is there."
"We've seen the guys tenacity to get after it, it's there, we have to fine tune things but it's there for us."
Seth Hurd will be back under center for another season for the Sailors, and his leadership should help this team be even better in 2018.
"It's awesome, he's taken his game up and through his leadership role he is a leader," Colahan said of his quarterback.
With a number of returning seniors including Hurd, Vermilion can be a force in the Bay Division, and Colahan will now try to be the steadying force to get them there.
"In terms of holding each other accountable, off the field they have been awesome, making sure they are doing the right things, they are doing their best to model themselves and following attention to details," Colahan said.
The @CoachColahan era begins! 2018 varsity football. #10×20 #BelieveItDoIt pic.twitter.com/vjnhtUPalt

— Vermilion Athletics (@TheSailorNation) August 9, 2018
2018 Schedule
9/7 7:00p Firelands (Oberlin, OH)
Location: Vermilion High School
9/14 7:00p Perkins (Sandusky, OH)
Location: Vermilion High School
9/21 7:00p @ Columbian (Tiffin, OH)
Location: Columbian High School
9/28 7:00p Oak Harbor (Oak Harbor, OH)
Location: Vermilion High School
10/5 7:00p @ Port Clinton (Port Clinton, OH)
Location: Port Clinton High School
10/12 7:00p @ Huron (Huron, OH)
Game Details: Huron Memorial Stadium
10/19 7:00p @ Edison (Milan, OH)
Location: Edison High School
10/26 7:00p Shelby (Shelby, OH)
Location: Vermilion High School

NEO Sports Insiders Newsletter
Sign up to receive our NEOSI newsletter, and keep up to date with all the latest Cleveland sports news.