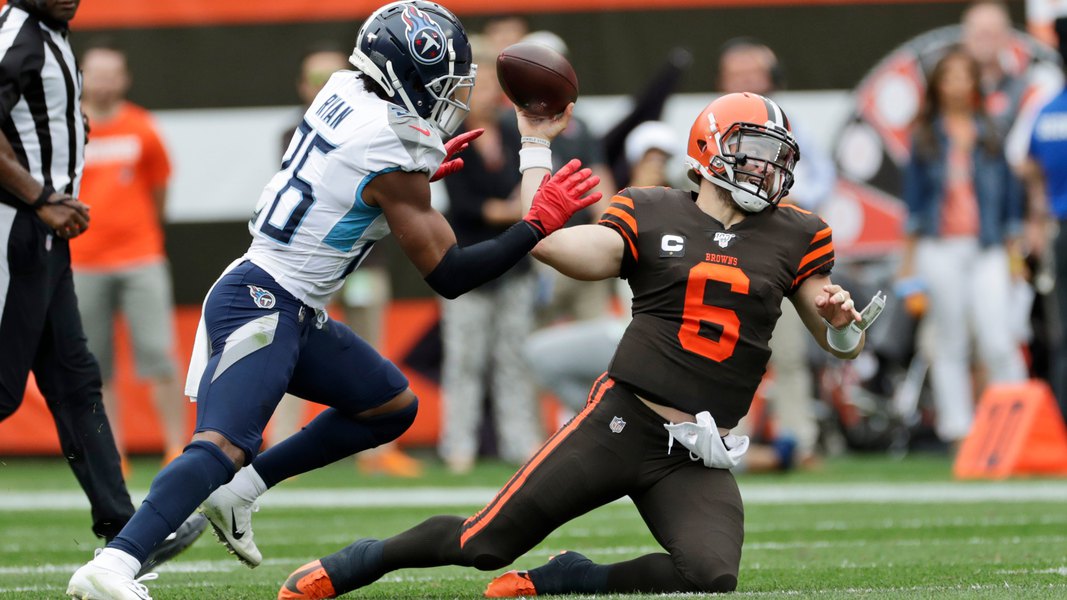 When it comes to the current NFL season, the Cleveland Browns were many people's pick to make a Super Bowl charge. Indeed, when it comes to Super Bowl betting online, they are up there with the most fancied teams around. Much of this confidence comes from the changes to their line-up over the summer and the impact that many expect them to make on the side's performances. This naturally will also have an effect on the odds around the team to win games and reach the Super Bowl.
While they have had a solid if unspectacular start to the current campaign, many think that this will start to change for the better soon. If it does, then you may see this reflected in the odds given for any game. But how exactly have any line-up changes made an impact in this area?
Lack of change in some areas has helped
This may sound a strange thing to say when talking about line-up changes, but the lack of change in key areas has helped the odds around the Browns. Perhaps the best example of this is Baker Mayfield, who is still the team's franchise quarterback. While his 2019 season has not been overly impressive as yet, his mere presence affects the odds around the Browns in terms of them being more fancied to win.
It is not only Mayfield at QB where this is true. Players such as Myles Garrett, Nick Chubb and David Njoku all have a similar impact on how well the Browns play and therefore what odds are given for them to win. This ability to hold onto key players who have performed well in the past is a big factor in how the side are priced up.
Odell Beckham Jr arriving
Of course, the players arriving have also shaped the team's performances so far and affected the odds given for them to win. When we are talking about this in a positive way, one new arrival really stands out: Odell Beckham Jr.
Beckham Jr is another NFL superstar in the making and one whose mere presence in the line-up can make the Browns more fancied to triumph. His mercurial skills and speed at wide receiver are simply awesome, and this always gives the Browns a chance in games now. If he can hook up well with Mayfield as the season unfolds, then this partnership could help shape the odds you get on a Cleveland victory or Beckham Jr scoring.
Other new players have also made a difference
The odds around the Browns have also been shaped in a positive way by other exciting and talented players arriving in the offseason. Kareem Hunt is one name that stands out in particular, and his signing was a big move by the team and one that added even more quality to their roster. By adding players like this who help the side play better and win more, the odds for a Cleveland playoff run or a Super Bowl win are drastically reduced.
When you also factor in newly arrived players such as highly rated draft pick Greedy Williams and Taywan Taylor into the mix, it is easy to see how the odds around the side changed. With a raft of new, talented and game-changing players, Cleveland's chances of winning are much better.
What about the changes in coaching personnel?
When we talk about line-up changes, it is naturally key to focus on the players. But what about the coaching team and their impact on the odds? After all, a head coach who is widely seen as decent will make their team more fancied to win than one who is not. One of the major things for Browns fans to think about here is how negative the recent regular changes to offensive coordinators might be in terms of odds. QB Mayfield has worked under three different coaches in this area in the last calendar year – Todd Monken is the current incumbent. Such regular changes to a key area will not help the team perform to their best and could actually see their odds lengthen over time.
Can Cleveland make the Super Bowl in 2019/20?
When it comes to odds and sports betting, the big question is whether the Browns will make a playoff run and then also get to the Super Bowl. The current betting has seen them go from 30-1 in preseason to 18-1 after two games. This is down to a solid 1-1 start and also the confidence in the players that Cleveland have to call upon now. With a more settled coaching staff and the key players they held onto over the summer playing well, these odds could come down even more in time.

NEO Sports Insiders Newsletter
Sign up to receive our NEOSI newsletter, and keep up to date with all the latest Cleveland sports news.