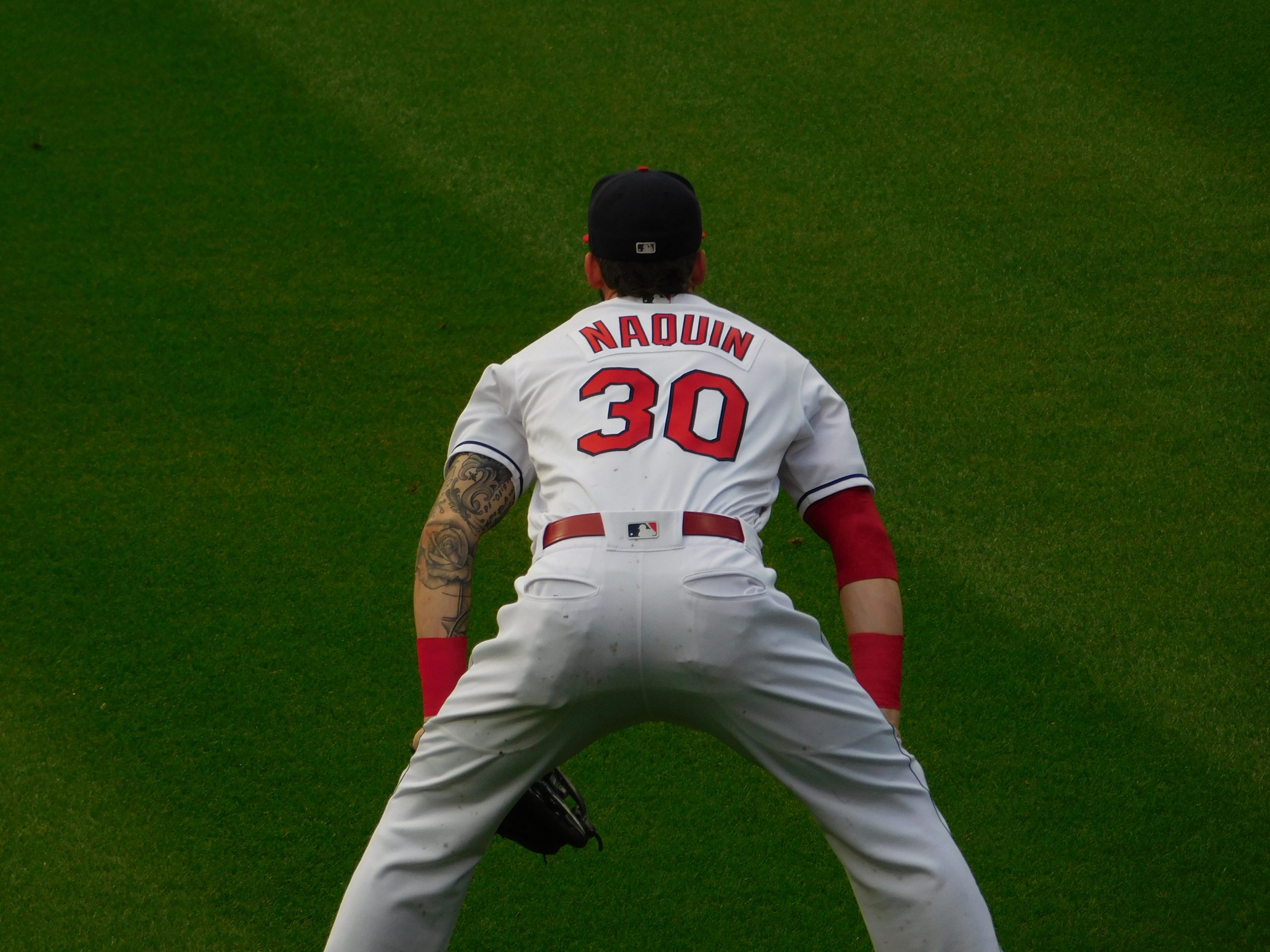 Late Saturday the Indians added another piece to an outfield in flux, as the team came to terms on a minor league deal with former Colorado Rockies right fielder Carlos Gonzalez.
The deal is pending a physical, and the Indians even gave Gonzalez an early opt-out clause, but if things go the way the Tribe is hoping, it certainly appears that he could be the starter come opening day in right field for the team.
It's been an interesting offseason for the Indians as fans complained about the payroll slashing, but in the end the team has put together an outfield they think can do enough to compete and put them in a position to be successful once again as they make a run at a fourth straight AL Central title in 2019.
As it stands, the team still has decisions to make in the outfield, here's the way things seem to be shaping up and how it might all play out once the team takes the field for real in Minnesota for the first time in just over a week.
Left Field: Jake Bauers, Jordan Luplow, Greg Allen
This is a position that at first was penciled in belonging to Luplow, but Bauers has been more impressive this spring, and it appears that for now, he's the starter come next week.
Bauers is hitting .235 with two homers and 8 RBI with 10 K's thus far, but the team has been high on his upside from day one, and it sounds like they are going to find a way to get him at bats, and plenty of them.
Luplow has struggled, hitting just .129 with no homer and 8 RBI this far, and he's K'd 12 times this spring. He might be pressing a bit, but it's going to be hard to justify giving him a chance with the way he's not produced at the plate.
Allen has been a great surprise, jumping on the chances that he's had, hitting .419 (13-for-31) with a homer, three RBI and two steals. He's out to prove in 2019 he's for real, and right now it's tough to think the team isn't going to have him not only on the roster but also playing a lot to allow him a chance to build off his strong spring.
Prediction: Bauers gets the opening day start, Allen is the backup (along with being the backup in CF), and Luplow is headed to AAA with a shot to come up when needed.
Center Field: Leonys Martin, Greg Allen, Oscar Mercado
Martin has been one of the best stories in camp, coming back after his career nearly ended last year, and having fun while also hitting the ball fairly well, hitting .278 with a pair of homers. The spring was more about just getting him back on the field and having the ability to show that he could play again, and he's proved it.
Allen, as stated above, has been very good, and he's going to have the ability to play both in left and center, and could see plenty of in game appearances late in the game for defensive purposes. He will see time in left field as well.
Mercado might be the surprise of camp, as the former Cardinal is hitting .400, with three homers and nine RBI, and the energy that he brings each day is tough to deny. He's still just 24 years old and hasn't played in the Majors yet, so it's safe to think he's going to start the year in AAA and be with the team at some point in 2019.
Prediction: Martin is your starter come the opener, and Allen will be the backup, and Mercado won't be behind for very long.
Right Field: Carlos Gonzalez, Tyler Naquin, Trayce Thompson
The signing of Gonzalez adds to the mix for the outfield, as if he can pass his physical and play like he even did last season when he hit 16 homers the Tribe will take it. Gonzalez isn't the player he was even four years ago when he hit 40 homers and drove in 97 RBI and hit .271, but Cleveland is willing to take a chance to see if a new home will give him a new lease on his career.
Naquin coming off a 2018 when he was injured quite a bit and played in just 61 games, but he's not been as effective as the team would have liked thus far in camp, hitting .222 with one homer and one RBI in 13 games. Coming back from hip surgery is never easy, and Terry Francona still is high on Naquin and it's likely he will play in both right and center next season.
Thompson has shown some skills, hitting at a solid pace at .345 with a homer and 7 RBI thus far in 15 games, and is getting plenty of chances. He's started five games thus far in right field, and if there's a roster spot available he might just have done enough to make it.
Prediction: Gonzalez is not expected to be ready for the opener, which means that it's probably going to be Naquin as the opening day starter. As for Thompson, it's a numbers game at this point, but if does make the roster, the team might have Naquin as the starter, with Thompson as the backup until Car-Go is ready.

NEO Sports Insiders Newsletter
Sign up to receive our NEOSI newsletter, and keep up to date with all the latest Cleveland sports news.