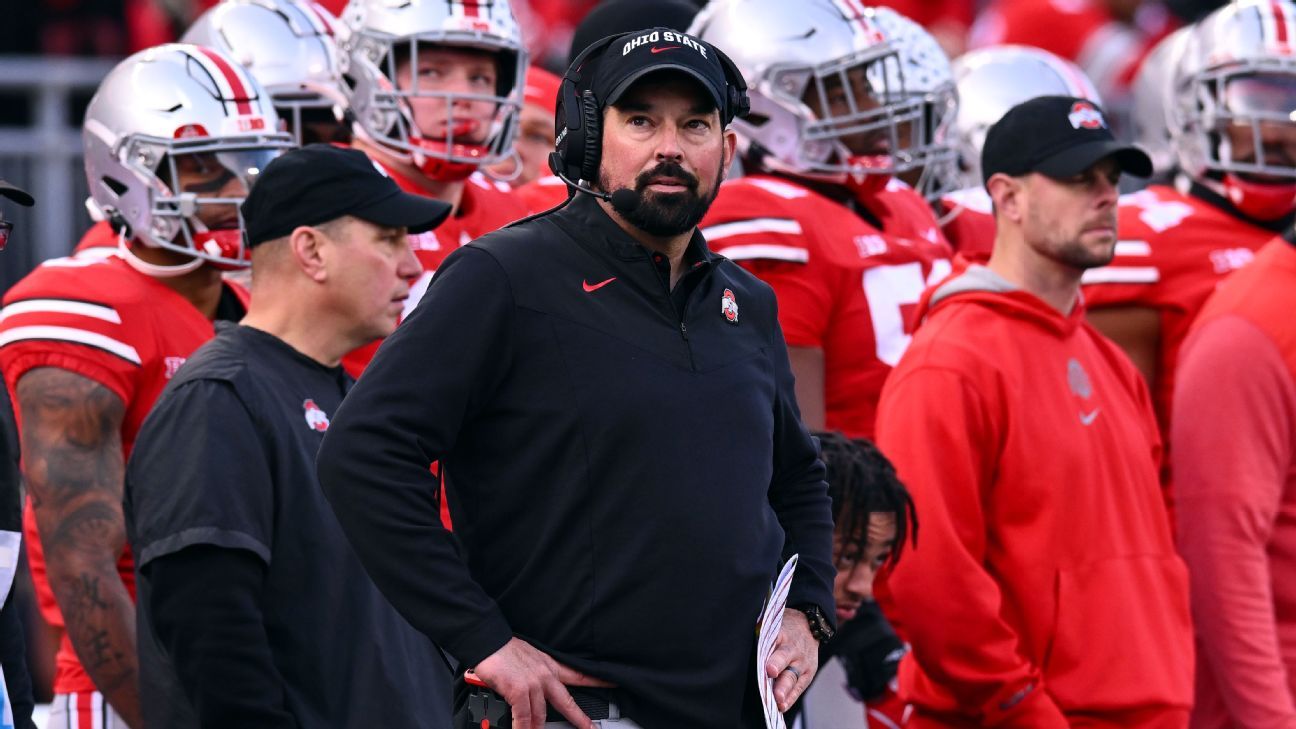 Columbus, OH-
One of the greatest things about college football are the intense rivalries between two programs. Fans across the country jump onto forums and social media to trash talk opposing fans. Coaches trade jabs back and forth between press conferences. Recruiters actively pursue the next group of athletes. Thus, in hopes of taking away from their rival while building the better team. In turn, a brotherhood is born between these players. A brotherhood who buys in and keeps the rivalry going year after year.
Alabama vs. Auburn. Oklahoma vs. Texas. Army vs. Navy. USC vs. Notre Dame. Some of the most storied programs have produced all time classics throughout the years but there is one that stands above the rest…
Ohio State vs. Michigan
"The Game." 
To the fan bases on both sides this isn't just another football game. This is personal. Each year fans anxiously await the final week of the season for this one game.
Houses are divided. Mayors from the opposing cities exchange friendly wagers. Fans are overly excited to tell any listening ear why their city, state and team are superior. And of course, the letter "M" is forbidden everywhere around the Ohio State campus. The week leading up to that Saturday afternoon is an all-out sprint to the noon kickoff.
There is such passion and intensity intertwined inside of this rivalry yet, in the end, only one thing matters: win-loss records.
Former Buckeyes coach and College Football Hall of Famer Earle Bruce once famously said, "You're not going to be recognized for too much success. We've had 11-1 and 10-1 football teams that lost to Michigan, and they're not even mentioned in the second breath."
Everything hinges on whether or not you can defeat your biggest rival and head coaches are held to this standard higher than anyone else.
Insert Ohio State head coach Ryan Day
We are now 48 hours removed from "The Game" and emotions are at an all-time high. The Michigan Wolverines have now taken two straight games from the Buckeyes. The first occurrence since 99-00 under John Cooper, and the hot takes are flying in, including calling for a head coaching change.
Let's pump the brakes for a minute
A lot of emotion is involved in this rivalry and that can cause us to become blinded by our emotions. Dominating the Wolverines over the past two decades has become such a guarantee that us fans don't know how to react when the team suffers a loss. Two losses in a row and the city is seemingly on fire.
Coach Day is currently finishing up his fourth season as the Buckeyes head coach. In three full seasons with the Buckeyes, Day has led his teams to two conference titles, one playoff win, and one Rose Bowl victory. Between three games in 2018, after taking over for Urban Meyer and the 47 other games since then, Day is 45-5 overall. He's also 31-2 in conference play with the only two losses coming at the hands of the Michigan Wolverines.
I get it. Those two losses carry a lot more weight than the rest of the schedule. I don't care for TTUN, either
BUT… I don't believe it is enough to call for a coaching change yet.
Former Buckeye Coaches
Iconic head coach Woody Hayes battered Michigan around for years to the tune of 16 wins. The most wins of any Buckeyes coach, but also took a few on the chin, amassing 11 losses to the Wolverines over the course of his coaching career with the Buckeyes. Dubbed the "Ten-Year War," Hayes and legendary coach Bo Schembechler would trade blows back and forth with Bo delivering five of those losses to Woody, including winning three in a row from 1976-1978.
Earle Bruce picked up where Woody left off and did battle with Bo to finish with a 5-4 record, including dropping back-to-back losses to Michigan in 1985-86.
Even the great Jim Tressel suffered defeat to the Wolverines once while donning the scarlet and gray.
Think about it…
Now, I am not insinuating that Ryan Day is yet at the level of a Hayes, Bruce, Tressel, or Meyer. However, he will never be able to get a chance to reach those levels if the public is already calling for his job. Coach Day has accomplished more in three years than many coaches do in a lifetime. It is worth taking into consideration before making any major changes that could impact the program for years to come.
In comparison to the Wolverines, Harbaugh went 0-5 in his first five games against the Buckeyes. There were rumblings out of Ann Arbor that Michigan should look elsewhere for a new coach or that Harbaugh was looking at jumping back over to the NFL. As we know, neither of those things happened and Coach Harbaugh is in the middle of a two-game winning streak and has built arguably his best team to date since taking over at Michigan.
Now, we might revisit this conversation next year if Ryan Day and the Buckeyes drop a third straight to the Wolverines but for now just breathe, Buckeyes fans. Give it time and don't let the moment pull us into panic mode.
Hot Seat or Hot Take?
HOT TAKE – Ryan Day's job is safe for now

NEO Sports Insiders Newsletter
Sign up to receive our NEOSI newsletter, and keep up to date with all the latest Cleveland sports news.