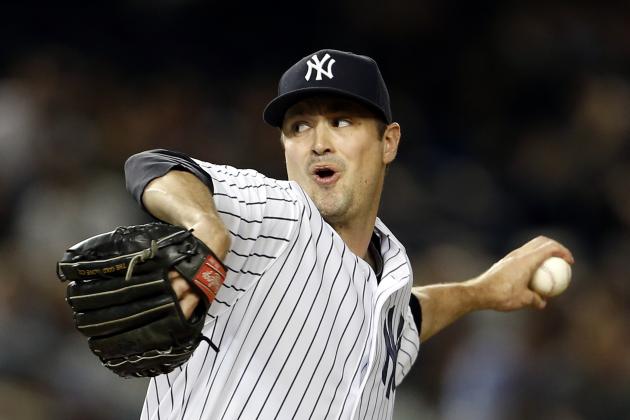 The Indians weekend in Camden Yards didn't start out all that well, losing to the Orioles on Friday night 5-1 in a game that basically could have been over after Mark Trumbo slammed a three-run homer in the first inning.
Despite the loss, the Indians are still in firm control of the AL Central, leading the Tigers by 6.5 games, the Royals by 7 and the White Sox by 8.
The trade deadline is now nine days away, and the Indians are very much in a position to be a buyer in 2016, something they haven't been in some time.
The rumors about the Indians and making a deal really picked up steam on Wednesday when Brewers catcher Jonathan Lucroy's name popped up in a rumor by ESPN's Buster Olney.
While Lucroy would fit a need with Yan Gomes sitting on the sidelines for a number of weeks with a shoulder injury, the real need of this team remains the bullpen, something that has been a topic of discussion from pretty much the first month of the season.
The latest rumor by Jon Heyman states that while the Indians have chatted about Lucroy, their focus is really on the pen, with the New York Yankees prized pen arms being at the top of the Tribe wish list.
Here's what Heyman had to say on the matter.
The Indians are in on the Yankees' relievers Miller and Chapman. Bullpen is definitely their No. 1 priority … Despite the loss of up to two months of catcher Yan Gomes, the pen remains the focus. Roberto Perez was due to be called up anyway, Indians people say. Still, it may not be a bad idea for them to look at Lucroy, Derek Norris, or perhaps Carlos Ruiz. While an Indians person confirmed they talked about Lucroy, that possibility was downplayed, which makes sense since the Indians probably want to save their bullets for pitching. One Indians connected person said while that rumor wasn't complete BS, it was "close to it." … Michael Brantley has had a setback, which may make them take a closer look at outfielders. Jay Bruce still makes sense, and Melvin Upton Jr. may, too.

Andrew Miller has been simply outstanding this season for New York, going 6-1 with seven saves and an ERA of 1.49 in 42.1 innings pitched. Indians fans got a first hand look at him and fellow Yankees reliever Aroldis Chapman in the teams' four-game set at Progressive Field before the All-Star break.
Chapman is 3-0 with 20 saves, an ERA of 2.15 and 41 strikeouts with just eight walks. Not to mention his ability to fire a bunch of pitches over 100 MPH late in games makes him very attractive to teams looking for a relief pitcher.
So what do the Indians do? What's it going to cost them to try to pry one of the Yankees relief pitchers?
With nine days left till the deadline on August 1st, there's going to be plenty more questions than answers as the Indians try to get a player to make a major push towards trying to play baseball deep into October.

NEO Sports Insiders Newsletter
Sign up to receive our NEOSI newsletter, and keep up to date with all the latest Cleveland sports news.