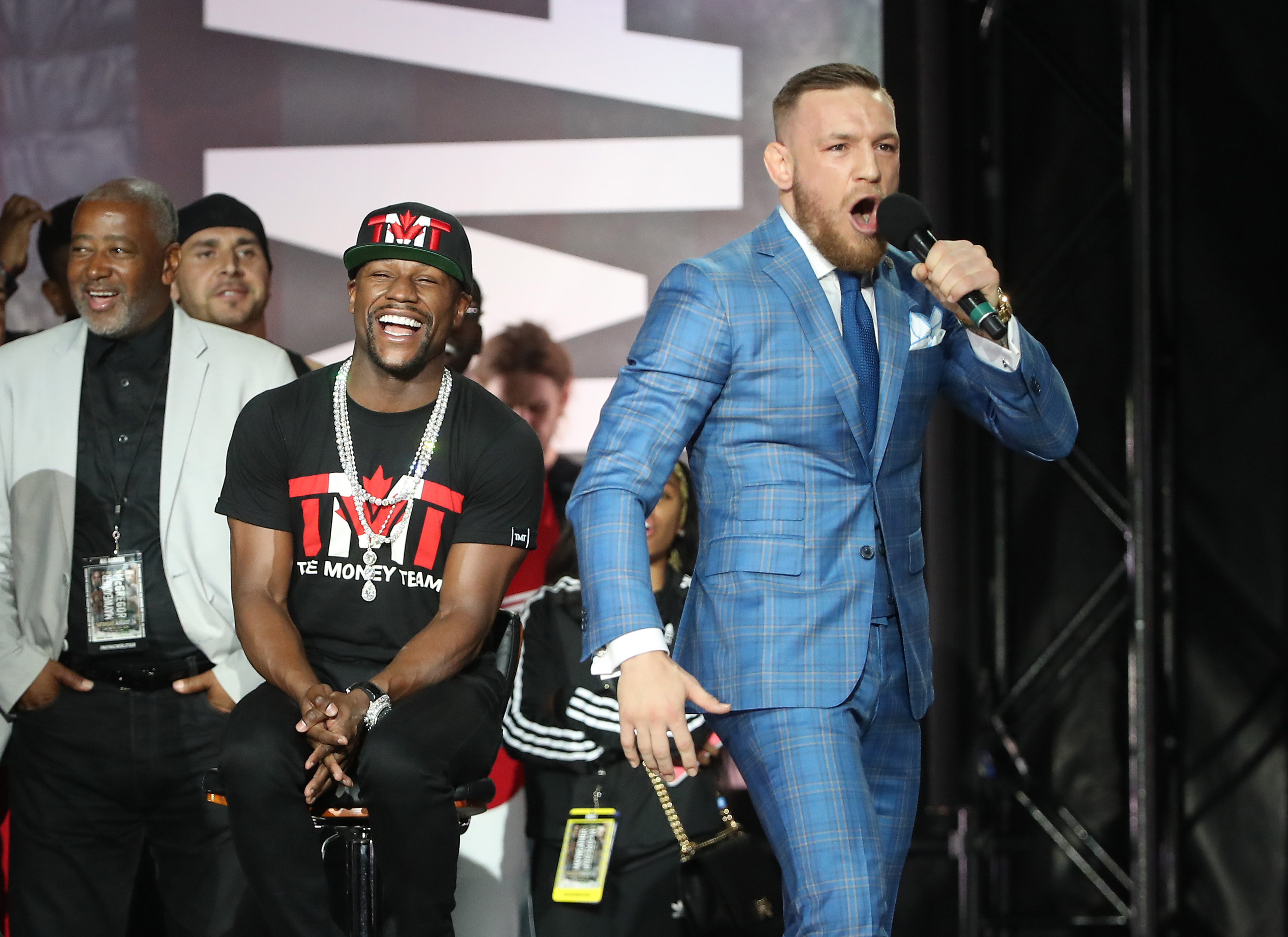 Ok, before we start this article, everybody needs to understand that press conferences are obviously not scored. But that doesn't mean there isn't a clear winner and loser in these war of words. So with Conor McGregor and Floyd Mayweather exchanging verbal blows in a heavy-hitting, four cities in four days world tour, why not have some fun and score the four stops as rounds. After all, this is what these press conferences are about: Destroying the opponent mentally before these two even step in the ring August 26th at the T-Mobile Arena.
So let's take a look at the first two rounds before Brooklyn, New York is graced with the presence of these two tremendous fighters.
Round 1 in Los Angeles shocked a lot of people. In what people expected to be the longest 96 hours of Floyd Mayweather's life, the Notorious was caught off-guard. The boxing set-up threw him off and Floyd was able to edge out the round with some snarky comments.
Round 2 was completely different. First off, the crowd was so pro-Conor that it was already an easier atmosphere for the Irishman. Conor let Mayweather, The Money Team and even Showtime Sports feel his wrath and took a convincing round two with a 10-8 round performance.
With jabs that even hurt people listening, it will be interesting to see what happens in Brooklyn shortly.