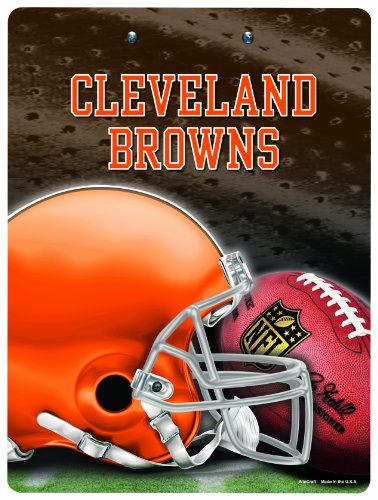 Remember quarterback number one, Robert Griffin III?
Griffin might be back at practice this week, and after all, the Browns did sign him with the original intention of giving him a test run at reviving his career before he broke a bone in his shoulder week one. But with six games left—realistically four or five with Griffin's injury time table, it is unlikely Griffin will perform well enough to dissuade Cleveland from drafting a quarterback at the top of the draft.
So, what we have here is a good old fashioned quarterback controversy. It's a primetime triple threat matchup: RG III vs. Cody Kessler vs. Josh McCown.
Winner gets to start a maximum of seven games next season before the Browns decide to throw Trubisky/Watson/Kizer into the fire for the first time.
We shall go in order of seniority.
Ahh, 37 year-old Josh McCown. What a lad.
tfw late on a Sunday when you know Monday is about to hit you like… https://t.co/ZNKuH8m2Z0

— Tommy Beer (@TommyBeer) November 20, 2016
McCown seems to take one of these spine-bending hits every time he steps on the field. Of the many painful collisions Cleveland players encountered yesterday, I thought this one was the worst… and he just popped right back up.
Maybe he's just used to getting eviscerated by now? Does your tolerance for getting man handled by 300 pound men increase the more it happens? I don't know what the answers to these questions are, but I do know that if Josh McCown wants to be able to recognize his loved ones late in life, he should retire immediately.
McCown is probably the most competent quarterback on the roster for Cleveland, but the retirement factor, coupled with his tendency to remind us how dangerous football is, puts him last in my future backup quarterback projections. If McCown is your backup, you damn sure better have an elite third stringer.
Next up is the man who has clearly spent too much time around McCown in his rookie season, Cody Kessler.
Kessler is actually ahead of Griffin in terms of seniority. Kessler has played eight games as a Brown compared to Griffin's one.
As alluded to above, however, he may have caught the McCown bug.
Here's the play that Cody Kessler was injured on. Hit came from Lawrence Timmons. Kessler is being evaluated for a concussion. #PITvsCLE pic.twitter.com/uM3Q7tDspJ

— Chat Sports (@ChatSports) November 20, 2016
Kessler was diagnosed with his second concussion in about a month yesterday, and he's also dealt with a shoulder injury this season. It feels like he's slow to get up every third play.
Not only that, but Kessler's woozy downfield passes could not be hidden in the wind yesterday. Multiple times Kessler under threw Terrelle Pryor Sr. on deep balls that could've yielded more had Pryor not had to adjust back to the under throw.
Kessler rarely turns the ball over. His interception yesterday (another under thrown deep ball) was his first in 121 attempts. He's a fair weather quarterback: fine if you're ahead and don't need to move the ball quickly, but you're screwed if he's in the game and you're down ten points.
Kessler comes in at #2 in the backup QB power rankings.
Which brings us back to good ol' Bobby Griff. He is number one in the back up quarterback race strictly because we haven't seen enough of him this year.
We know McCown might die on the field and we know Kessler is going to struggle with anything tougher than an intermediate route over the middle, but Griffin has potential. Remember kids, sometimes you're never more valuable than when you're an unknown commodity.
Four years later, people still have hope that rookie Bob Griff is in there somewhere. The rest of his time in Washington could be (although I don't think so) discounted as injury recovery and front office flux. The Browns gave him a chance to show what he can do, and he lasted a half.
Whenever Griffin comes back, he will probably get the chance to show what he can do for a month or so. I don't know if he'll be significantly better or less injured than McCown or Kessler, and that's what gives him the lead for the future of the Browns' clipboard.