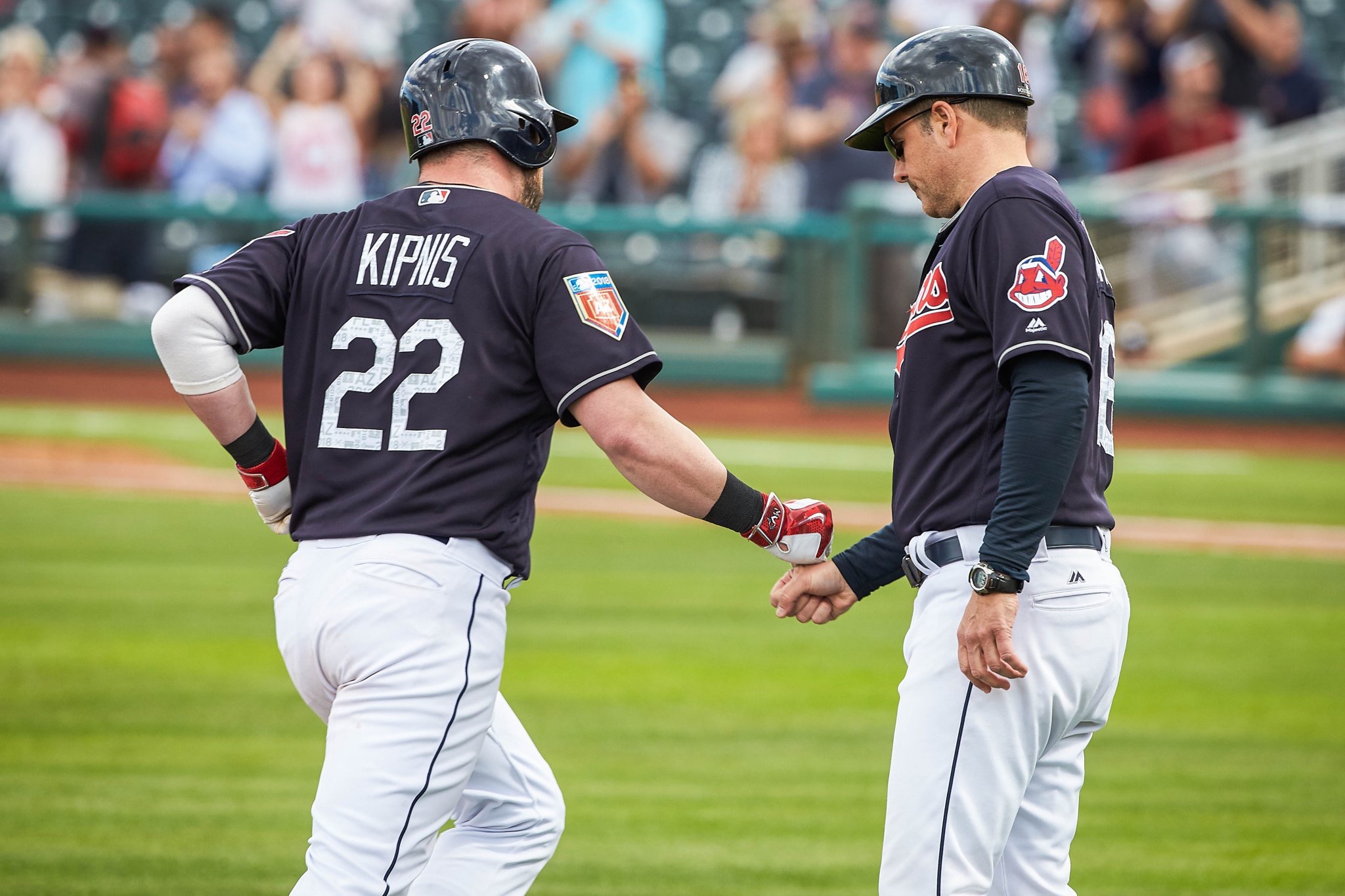 While there was never much doubt about it, Monday Indians manager Terry Francona made it official in Goodyear, as Jason Kipnis was informed that he will be the Tribe's starting second basemen to start 2019.
The Indians skipper said that Kipnis, who last season hit .230 with 18 homers and 75 RBI, was up to playing in other spots to help the team like the outfield, but Francona said that's not the plan for him as of now.
"He (Kipnis) even offered to try and go back and forth, which I appreciated but I don't know how fair that is to him," Francona said.
"I told him if something ever needed to change and we needed him that we would talk to him but he's our second baseman, and when he's a good player we're a different team."
Kipnis has struggled the last two seasons, hitting .232 two seasons ago and .230 last year.
In 2016 when the Indians made it to game seven of the World Series, he hit .275 with a career-high 23 homers and 82 runs batted in.
Last year started out just miserable for 31-year-old, as he hit just .178 in April, and by the 4th of July was still only hitting .215.
The slow start killed just about any momentum Kipnis could have had last season, but Francona seems to feel a better start will mean better numbers in 2019 for the second basemen.
"His numbers took a hit because he started off so bad, second half of the year he was a pretty good player, and we were a better team," Francona said.
"I think he's got something to prove, even when you've been in the game seven or eight years guys don't like not being as good as they can be.
"They've got a lot of pride and I put him in that category."

NEO Sports Insiders Newsletter
Sign up to receive our NEOSI newsletter, and keep up to date with all the latest Cleveland sports news.