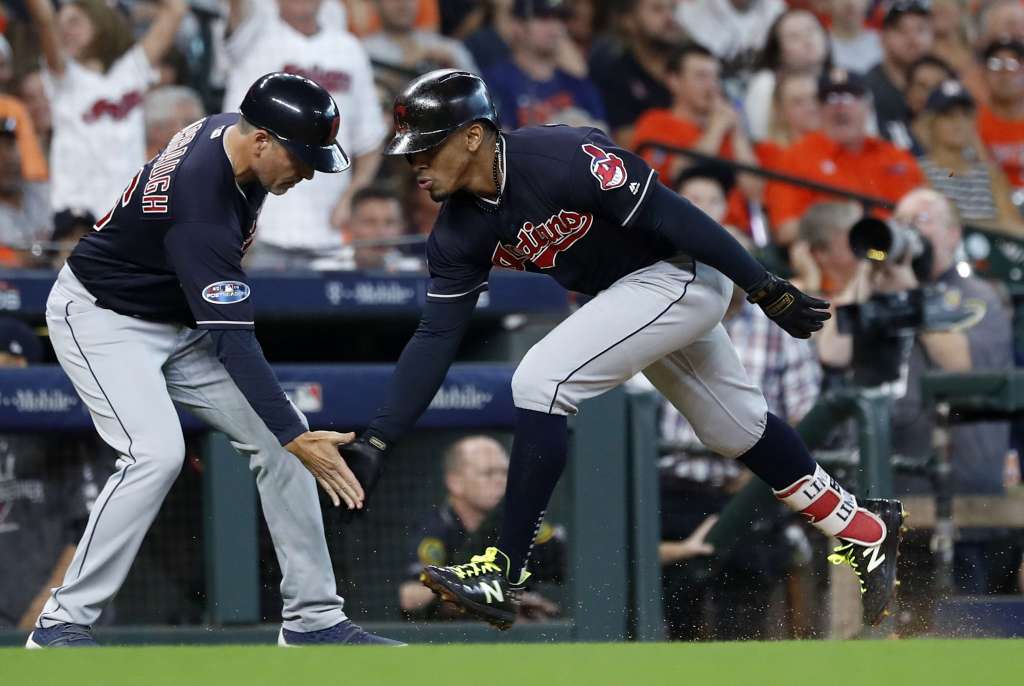 While the Indians offseason thus far has been filled with rumors of trades as well as key pieces leaving the team from the last few seasons, superstar shortstop Francisco Lindor has been on a world tour, taking in soccer games overseas as well as playing cricket.
Thursday Lindor joined 'Hot Stove' on MLB TV, and spoke about what's going on with the Tribe right now, saying that despite all the rumors about the team 'dismantling' and getting rid of a number of good players, he thinks the team is still very much on the right track.
"I think we got a great group of guys, I know Yan Gomes was a huge part of our team, and the ones that we haven't signed have been a huge part of our success, but I believe in what they do in the minor leagues," Lindor said.
"They brought me up the right way, every player every year that comes up to the big leagues it seems like they are ready, I truly believe in the way the Tribe is doing things."
Lindor and the Indians have won three straight AL Central titles, and unless there's a major push by one of the other teams in the division, they will again be the favorites in 2019 to win the Central.
The Tribe's shortstop said that the goal of the team first and foremost is just to get to the playoffs, and that if you go back to 2016 when they surprised baseball, it's not always about who the best team in the regular season is, and making it to the second season is the goal.
"I think it's a matter of going out there and giving our best, nobody believed in us when we made it to the World Series, playoff baseball is completely different than the regular season," Lindor said.
"You can win 83 games in the regular season and make it all the way, or you can win 108 like the Red Sox did this year and win the World Series, who knows?"