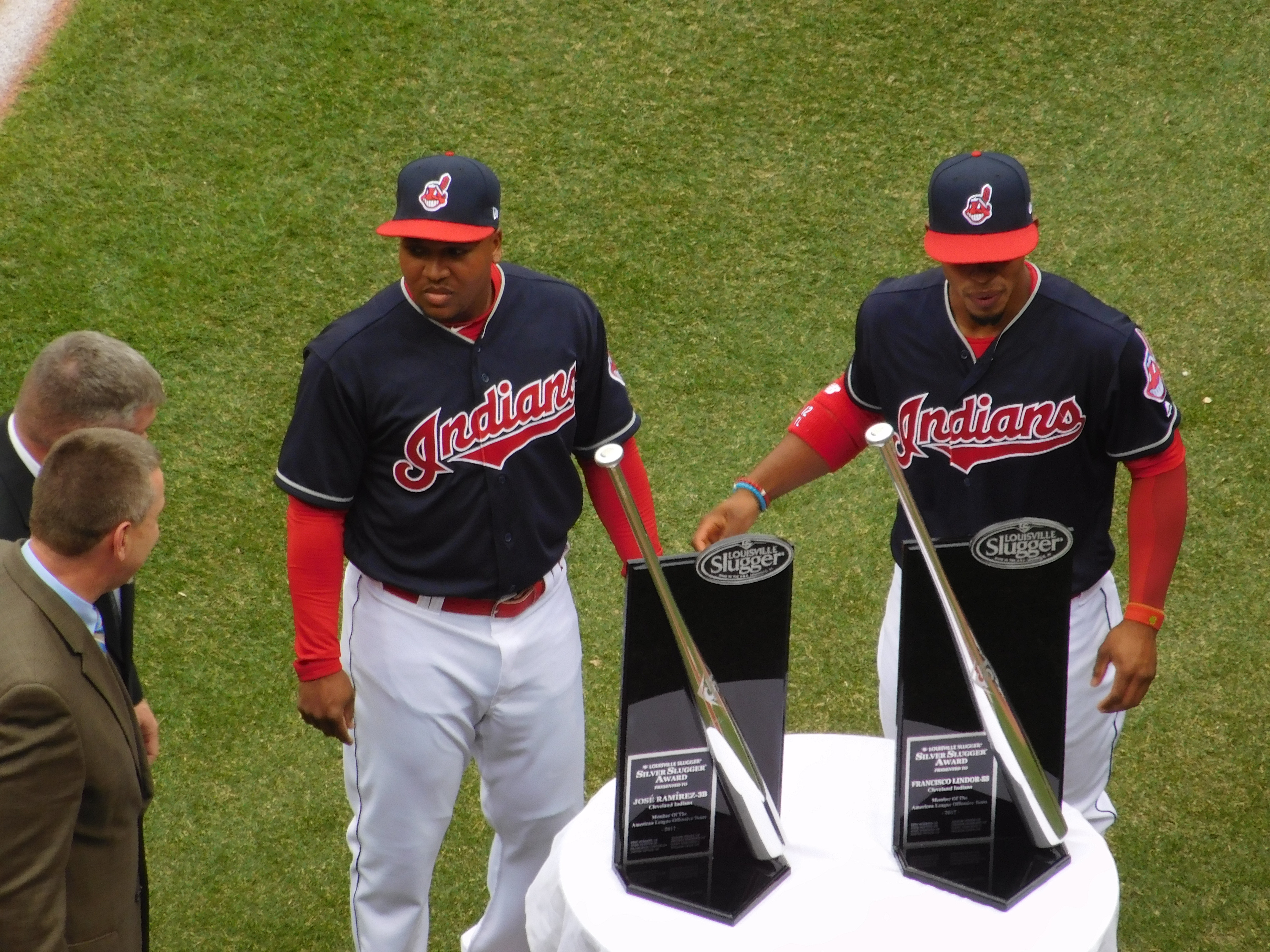 Currently, two Cleveland Indians hitters are on pace for MLB history.
Back in 1927, the New York Yankees had two legends in their lineup. This team is usually referenced for how great a team or player can be.
In 1927 the Yankees had Lou Gehrig and Babe Ruth on the team. The duo had 117 and 97 extra-base hits respectively. Since then no pair in MLB history recorded 90 or more extra-base hits.
This year, Francisco Lindor and Jose Ramirez are both on pace for 90 extra-base hits. Which is a huge deal as mentioned above.
Francisco Lindor and Jose Ramirez are both on pace for 90+ extra-base hits (they have 52 apiece) in 2018. Here is the complete list of teammates to have 90+ XBH in the same season:

*Babe Ruth (97) and Lou Gehrig (117), 1927 Yankees

That's the list.

— Anthony Castrovince (@castrovince) July 11, 2018
Just another stat to add for this fantastic duo is the following.
Francisco Lindor and José Ramírez each went deep in the bottom of the first inning tonight.

According to @EliasSports they have hit a HR on the same day 10 times this season, most by any pair of teammates in MLB. pic.twitter.com/qIkE2VL33z

— ESPN Stats & Info (@ESPNStatsInfo) July 11, 2018
Jordan Bastian of MLB.com posted the following tweet that was a very interesting stat that the duo accomplished during yesterday's game.
Francisco Lindor said the following about the perception of being a power hitter to Max Gelman of MLB.com :
"I'm not a power hitter, I continue to say I'm not a power hitter. When I try to hit home runs, they don't go out, and I slump. Whenever I stick to my game plan, which is line drives, they go out. And that's how I know I'm not a power hitter. And Jose's not a power hitter, either. He learned how to hit. He always knew how to hit, but he became better and he's driving the ball."