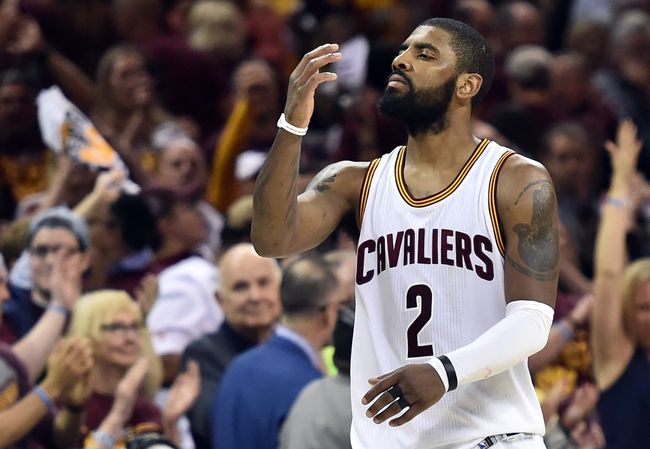 The Cavs bounced back after a sluggish first half to defeat the Boston Celtics, 112-99, to take a 3-1 lead in Game 4 of the Eastern Conference Finals.
Cleveland trailed by 10 at the end of the first half, but thanks to some second half heroics (particularly by Kyrie Irving) the Cavs stormed back to victory.
1. Kyrie Went Off
Irving erupted for 42 points on the night, 21 of which came in the third quarter. He scored 33 points in a 19-minute time frame, while LeBron James was sidelined with four fouls.
The Cavs outscored the Celtics by 17 points in the third quarter, the vast majority of which came with LeBron on the bench.
The 21 points in the third mark a franchise high for points in a quarter in a Playoff game.
The 42 points on the night mark a personal Playoff career high for Irving, passing his 41-point performance from Game 5 of the 2016 NBA Finals at Oracle Arena.