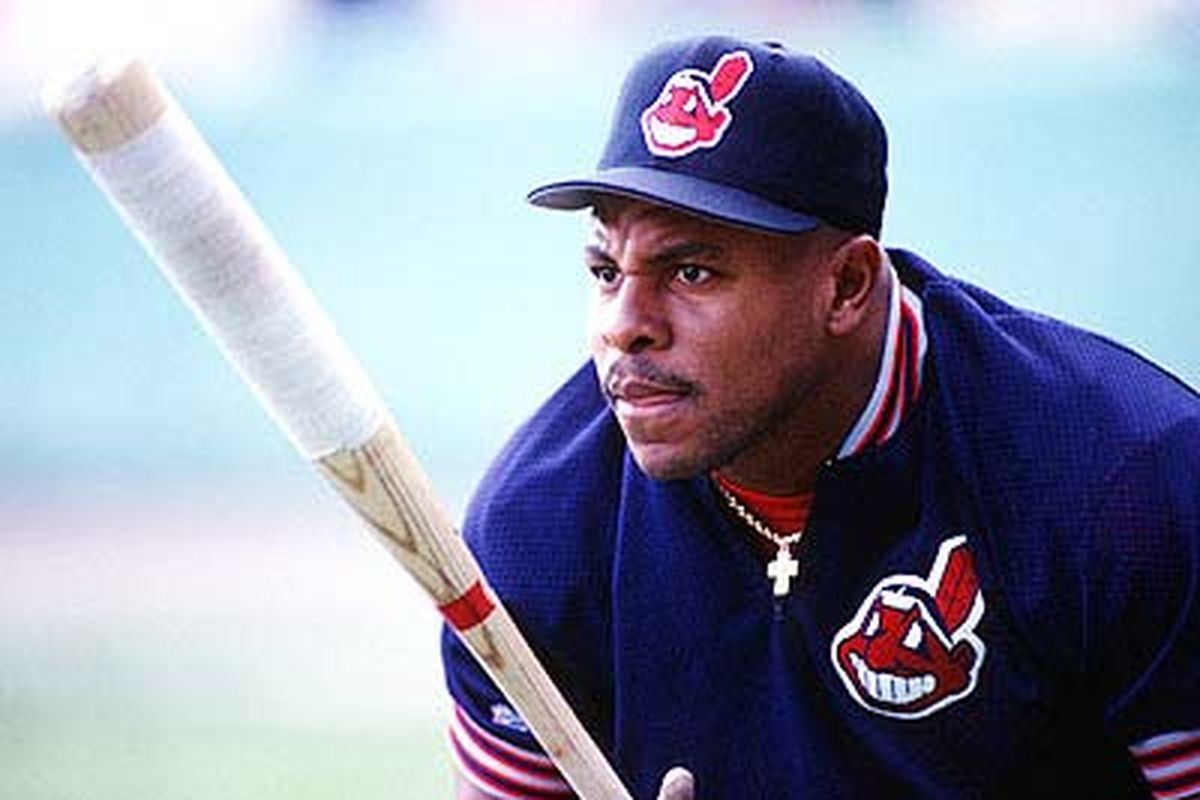 Former MLB slugger Albert Belle, who played for the Cleveland Indians from 1989-1996, was arrested on Sunday with two counts of indecent exposure and a single DUI count. Belle's arrest reportedly happened at a minor-league game in Scottsdale, Arizona.
Belle had an impressive career in which he belted 381 home runs and brought in 1,239 runs at the dish, all while boasting a career batting average of .295. Belle was a big part of the Tribe's World Series run in 1995 and served as a huge problem in the middle of the Cleveland lineup. Of course, he did have his problems off the field and well, sometimes on the field.
Along with the situation that involved eggs being thrown on Halloween in 1996 and Belle stalking his ex-girlfriend in 2006 that landed him ninety days in jail and five years of supervised probation, the slugger also served a seven-game suspension in 1994 after using a corked bat during games. Belle also received help for his alcoholism situation at the Cleveland Clinic in 1990.
Belle was released on Sunday as well, according to reports.