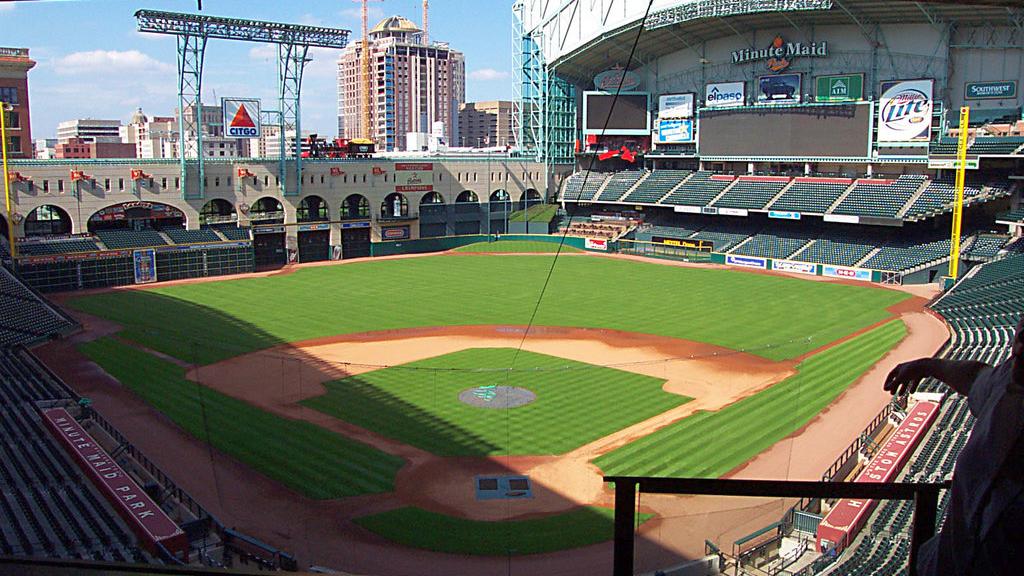 The Tribe is coming off winning five of six in their latest homestand, and now will head down to the state of Texas, as they will take on the Houston Astros, a team many expected to have an impact in the AL West this season.
Here's five notes about the three game set, a quick series before the Indians return home for five straight starting Friday against the AL Central Twins and then the Reds next Monday and Tuesday at Progressive Field.
1. The Astros Are Staring to Heat Up – A Little
As 'The Crawfish Boxes' (SB Nation site dedicated to the Astros) has pointed out, Houston is starting to play a little better after their awful April that saw them go just 7-17.
Here's what the site had to say about the Astros, who have won 6 of their last 11.
The games they win aren't really close, and the games they lose are very close. In their last 4 wins, the Astros have led by 4 runs or more at some point during each game and their lead never shrank to less than 2 runs. On the flip side, 3 of their last 5 losses were tie games in the 9th, and one of the other losses was 2-0 where the Astros loaded the bases in the 9th.
2. Here's the Pitching Probables for the Three Game Set

RHP Corey Kluber (2-3, 3.35) vs. RHP Mike Fiers (2-1, 5.35) Monday at 8:10 p.m. ET; RHP Trevor Bauer (2-0, 5.14) vs. RHP Chris Devenski (0-1, 1.46) Tuesday at 8:10 p.m. ET and RHP Danny Salazar (3-2, 1.91) vs. RHP Doug Fister (2-3, 4.60) Wednesday at 2:10 p.m. ET.
The pitching matchups seem to favor the Indians as last tonight and on Wednesday, here's hoping Bauer can give the team a quality start Tuesday against righty Chris Devenski.
3. Indians Getting Fat on the RISP Stats
A key to the 5-1 homestand this last week for the Indians was their ability to hit with runners in scoring position. The team in those six games hit .352 (19-for-54) with runners in scoring position. This was a crippling number a season ago, and one that killed them team in key situations 2015. This year the club has started to come up with the big hits at big times, and it's no wonder the team is two games above .500.
4. Watch Out for Altuve and Gonzalez
If there's two offensive threats for the Astros that Indians pitching as to be careful of, it's Jose Altuve and Marwin Gonzalez. Both have been hitting well, with Altuve back in the lineup Sunday after suffering a finger injury. The two Sunday had two hits each, and Altuve is 9 for 17 with five RBIs and eight runs scored over his last five games and Gonzalez 6 for 12 with a home run and three RBIs in his past three.
Don't let these guys beat you, as they are two Astros that can come up with big hits in critical moments in the game.

5. Don't Let Fiers Get Settled In
Tonight Corey Kluber goes for the Indians against righty Mike Fiers for Houston, a pitcher that has had his issues early this season. So far this year through six starts, Fiers has a 2-1 record and 33.2 innings pitched. He's sporting a high ERA of 5.35, and a 1.40 WHIP. On Wednesday, the Twins beat him up for four runs on nine hits in just 4.2 innings.
It would seem the Indians bats would be well served to get a few runs early tonight, and make the Astros get into their pen early in the first game of the series.

NEO Sports Insiders Newsletter
Sign up to receive our NEOSI newsletter, and keep up to date with all the latest Cleveland sports news.