In the world of bodybuilding, they are always looking for the next big star in the sport. This past weekend at the NPC, that potential star leapt into a world of dedication, hard work and sacrifice feet first!
Taking the stage for the first time in competition, 28-year-old North Ridgeville native Amanda Ropas turned plenty of heads with her performance. She walks around at 130, but cuts down to 120 pounds to compete, and is absolutely shredded!
In her very first show, Amanda finished 4th in the Women's Open Figure Class and 5th in Women's Novice Figure Class. Both outstanding marks for a first timer at the age of 28. Keep your eyes on Amanda Ropas, as she will be one to watch for a very long time to come!
I had the chance to speak with Amanda and go in depth with what makes her one of the rising stars in the sport! I was blown away by her desire to improve, work hard as well as her overall humbleness. Below, is an excerpt from that interview. Enjoy!
What got you interested into body building?
– I have always loved playing sports growing up and remember how i enjoyed lifting back in high school when I played football for Avon High School. I wanted to get back into the gym and see where it will take me.
How long have you been training?
– 6 months for this past show
Where do you train?
– World Gym in Sheffield
What are your goals in the sport?
– To one day earn my pro card in Figure and also be able to compete in women's physique.
What are some of the shows you have performed in?
– This past Dave Liberman NPC Natural Ohio was my first show.
Describe a normal day of training for you?
– I start my day off with fasted cardio and end the day with high volume intense training.
What is your diet based on?
– My diet is based on whatever my coach Big Mike Ely thinks is best for me, depending on where I'm at in the season, how i look, and when my next show is.
How much sacrifice goes into getting ready for a show?
– A lot of time goes into training and preparing but i wouldn't consider that a sacrifice when it is something that you love to do.
Who inspires you?
– Arnold Schwarzenegger of course
Who do you want to thank for being supportive of you?
– I want to thank my coach IFBB Pro Mike Ely for training me, supporting me along the way and getting me ready to compete in this past show. Also, all of my teammates on Team Big Mike. This team is more like a family to me. Everyone is so supportive and is always there to help each other. I couldn't ask for better people to work with.
What kind of music do you listen to when you train?
– I don't usually listen to music when I'm training. Most of the time I will train with other teammates and I like to be able to talk to and support each other along the way.
What is your favorite guilty pleasure "cheat food"?
– I love making progress, so whatever builds muscle I like.
What is the key to achieving any goal you set for yourself?
– Having a love for the sport, lifestyle, and challenging myself to be better.
How long do you see yourself doing this for?
– This is a lifestyle for life. When I get much older I may stop competing but will body build for life.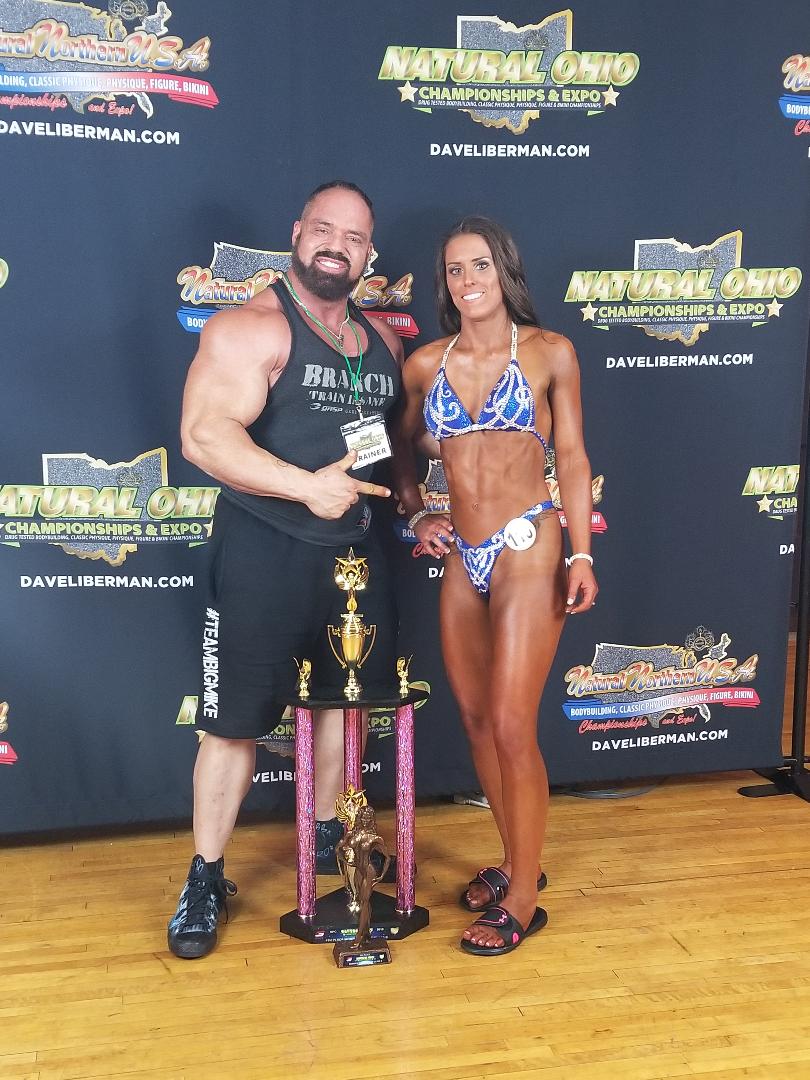 NEO Sports Insiders Newsletter
Sign up to receive our NEOSI newsletter, and keep up to date with all the latest Cleveland sports news.