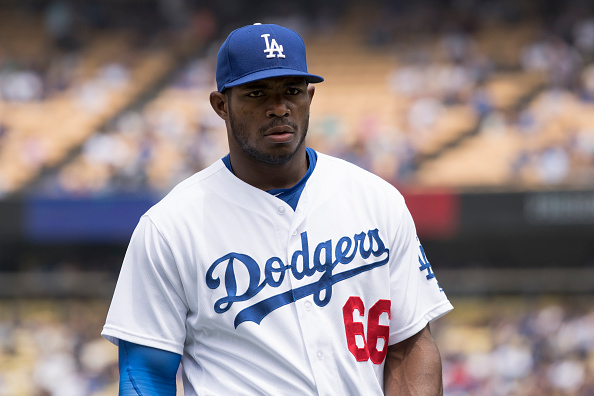 CLEVELAND – Someone or something must have gotten to Los Angeles Dodgers right fielder Yasiel Puig to get him ticked off at some point in Tuesday's game against the Indians.
Why else would Puig, a player who has gotten plenty of press in his career, good and bad, salute someone in what appeared to be dugout suites with double middle fingers after he hit a two-run homer off Trevor Bauer in the 2nd inning of the Indians-Dodgers game at Progressive Field.
Here's a tweet about the incident.
And saluted someone in the crowd. H/T @sportsbooktom for the pic pic.twitter.com/MQppzNujwQ

— A.Harris DocsSports (@BigKatSports) June 13, 2017
And a rather telling photo.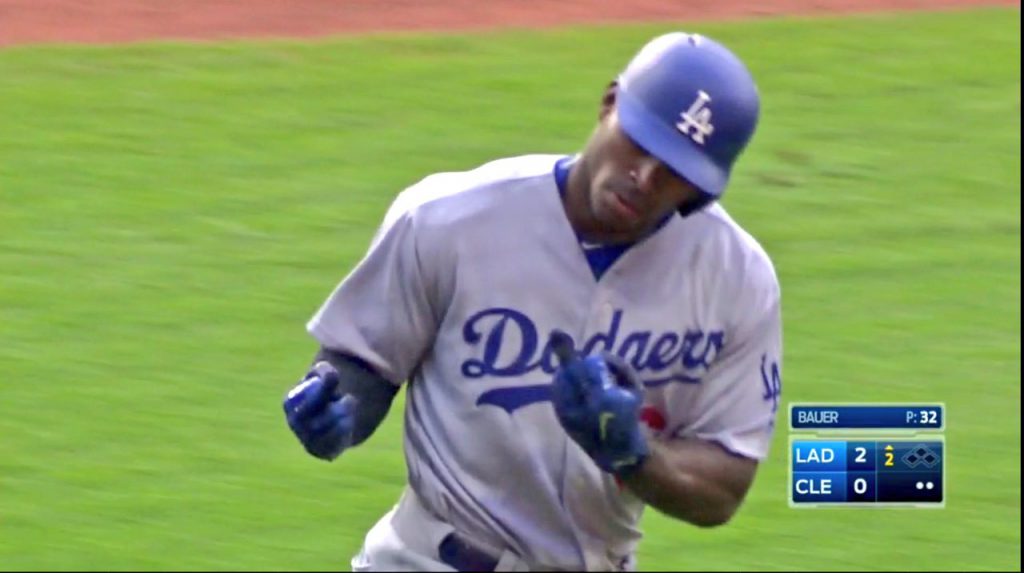 I'm sure we will get word after the game what it was all about as to why he did what he did.