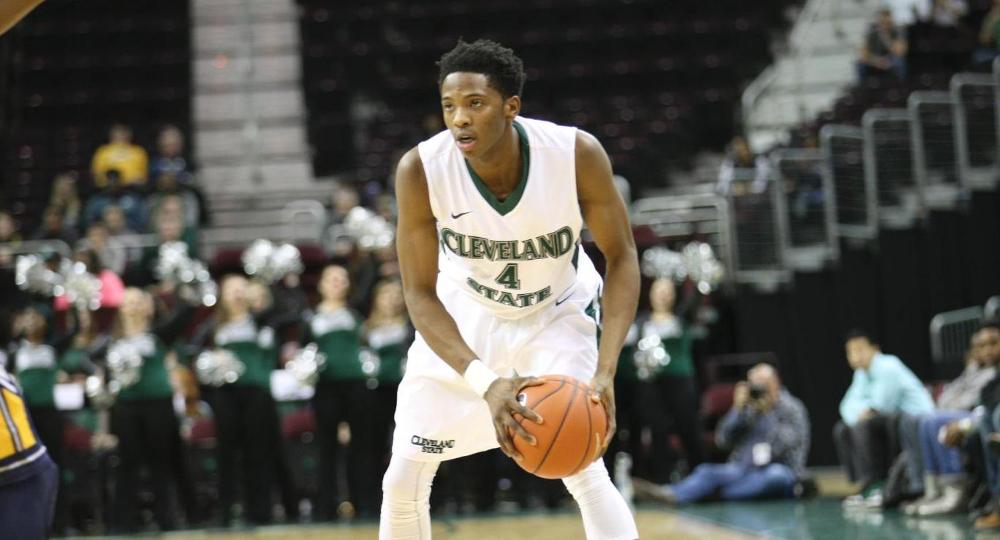 VALPARAISO, INDIANA – Cleveland State closed the first round of Horizon League play on Thursday night at Valparaiso, falling to the Crusaders, 77-52, at the Athletics & Recreation Center.
Rob Edwards led the Vikings with 13 points, while Kenny Carpenter and Demonte Flannigan scored 10 points each. Carpenter and Terrell Hales had two steals each.
Alec Peters paced the Crusaders with 18 points as seven different players scored at least seven points.
The Vikings were without the services of second leading scorer Andre Yates, who missed the game with a foot injury. That forced a change to CSU's starting lineup for the first time in 20 games as Carpenter replaced Yates.
In addition, freshman Jibri Blount made his first career start with Vinny Zollo coming off the bench.
Valparaiso raced out to a 10-3 lead, but an Edwards three-pointer and jumper from Flannigan brought the Vikings back within two (10-8) eight minutes in. After the teams traded baskets, the Crusaders caught fire from behind the arc, hitting five straight at one point and six of their last eight to end the half and take a 36-23 after 20 minutes.
The Crusaders finished 11-of-24 from three-point, as seven different players hit at least one three-pointer.
The Vikings fell to 7-15 overall (2-7 HL), while Valparaiso improved to 18-4 overall and moved into first place in the League at 8-1, one-half game ahead of Wright State.
The Vikings conclude their two-game road trip on Saturday (Jan. 30) when CSU plays at UIC at 4:00 pm ET.