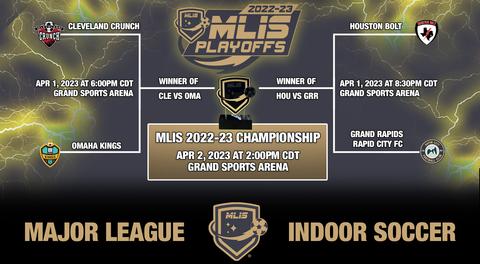 Cleveland will battle the MLIS's Omaha Kings, the top team in the regular season, in the first semi final game tomorrow in Chicago at 6:00 PM Central time.
Ending our regular season with a 10-1 record, a Central Division title, and a team full of heart and passion that never gives up no matter the circumstances…..

Final Four, the KINGS ARE COMING! 😤
.
.
.#LosReyesdeOmaha 👑
📸 @PoloMutt pic.twitter.com/NZnmysEEjw

— Omaha Kings FC (@omahakingsfc) March 30, 2023
Here's a comparison of the two clubs:
| Team | Streak | Goals for | Diff | PP% | PK% |
| --- | --- | --- | --- | --- | --- |
| Cleveland | 3W | 11.2 | +65 | .543 | .474 |
| Omaha | 2W | 10.4 | +57 | .500 | .565 |
Cleveland is a bit more balanced in their scoring and assists. The Crunch have eight players who scored more than 11 goals, while Omaha has three that have tallied 12 or more.
Both teams yield 9 players in double digits for points, but only Cleveland can boast 93 fouls over the 75 from Omaha. Keep in mind that Omaha DID play one less game than the Crunch.
Omaha Hardware
Manny Viel, the founder of the Kings, was named Manager of the Year yesterday by the league.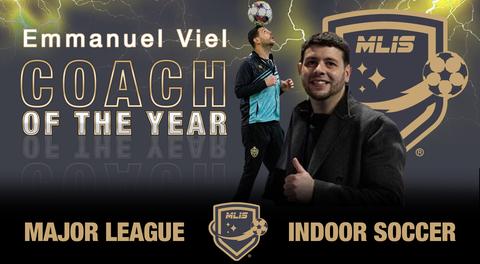 Omaha Kings forward, Manuel Lira, was named the MLIS MVP for his amazing year.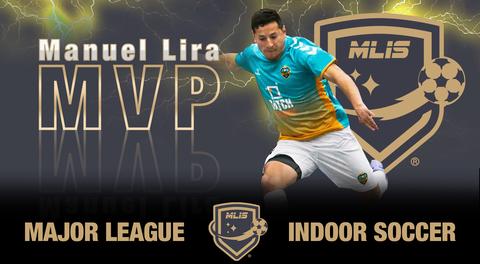 Cleveland's Admir Suljevic was second in the voting. 
Game Times and Hotel Accommodations
MLIS Announces Championship Weekend Game Times, Hotel, and Ticket Informationhttps://t.co/LEaZnNncOs@omahakingsfc @RapidCityFC @clecrunch @houstonbolt_fc #indoorsoccer #MLIS #MLISPlayoffs

— MLIS (@MLISpro) March 30, 2023
Semi final tickets: Link
Finals tickets: Link
More on Cleveland's win over Chicago
Thanks to @lpv_productions for their video work all year! Enjoy the video breakdown from last week's Chicago contest.
And a special shout out to Luigi Musto. Great pics all year, my friend!
Mindset… one match at a time…
Focus… on what is in front of you…
Reward… comes with playing as ONE!!!@clecrunch vs. the World…

MLIS playoffs, tomorrow in Chicago vs. @omahakingsfc @mlispro@mlisnews#CrunchTime
shtag/semifinal?src=hash&ref_src=twsrc%5Etfw">#semifinal
#mlis
#ThisisCLE
#TheLand
#clevelandcrunh
pic.twitter.com/JlmH3c6tzv
— Luigi Musto (@viperg98) March 31, 2023
If you missed our pre-match analysis, check it out here. My predictions are there, too!