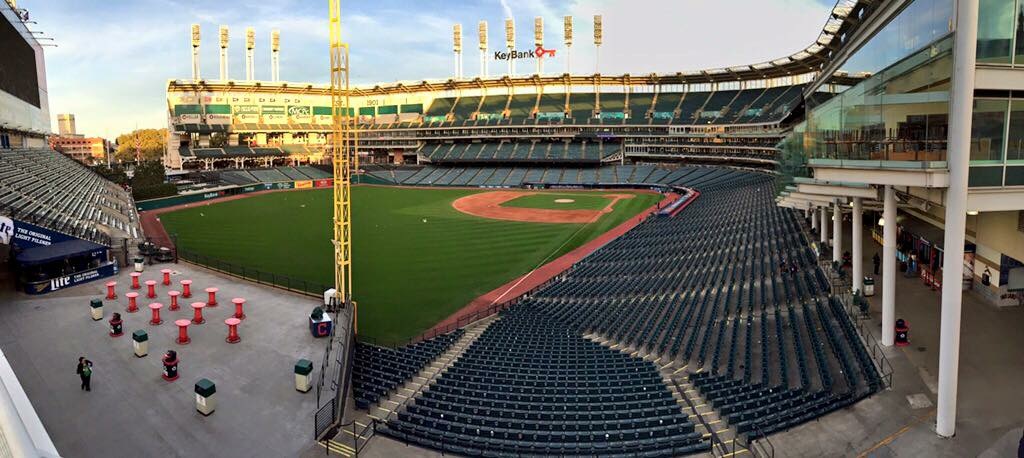 The Indians 2015 season is in the books. The club ended the season on a high note, sweeping the Red Sox over the weekend to go 81-80, but overall fans and the media seemed to expect more from the franchise after Sports Illustrated stated the team would win the World Series back in March.
It was a crazy season in which the team fell into a big hole and worked the whole second half just to try to get back into the wild card race, which they did.
They traded their biggest offseason pickup in Brandon Moss, shipped out lagging veteran players Nick Swisher and Michael Bourn, and even lost their team President in Mark Shapiro, who announced at the end of August he was taking a role with the Blue Jays.
That leads us an article today concerning the future of Indians manager Terry Francona, who does in fact have an opt-out clause in his contract, though he stated despite Shapiro leaving he was not going to exercise that option.
The article in question comes from CSNMidAtlantic.com, which is speculating who is going to take over for Matt Williams, a former Indian who was fired today as manager of the Washington Nationals.
The piece says there could potentially be two names on the list, both of which have Wold Series rings – Mike Scioscia of the Angels, and Francona, who won a pair of rings with the Boston Red Sox.
Here's part of the piece which says it wouldn't be out of the question for the Nats to chat with one of the veteran managers.
There are two names currently in manager jobs around baseball who boast far better résumés than Black, Gardenhire and Ripken, and who each have opt-out clauses in their contracts. Terry Francona and Mike Scioscia would be names, and both have led teams to World Series championships.

Francona, in fact, has a very similar contract clause to what Maddon had. Like Maddon, who was able to leave because of the departure of his GM Andrew Friedman in Tampa, Francona can opt out now that Mark Shapiro left the Indians for the Blue Jays. Francona wanted the opt-out clause in his contract when he agreed to coach the Indians in case this very event occurred because of his close relationship with Shapiro. Shapiro was pivotal in convincing him to take the position.

Francona, for what it's worth, has indicated he would not use that clause as leverage to get a new job. But the prospect of having a two-time World Series-winning manager – who happened to play most of his MLB career with the Expos – could entice the Nationals.

Francona is one of the most accomplished managers in baseball. His teams have finished with winning records in each of his last 11 seasons as skipper. Before coaching Cleveland his Red Sox teams averaged 93 wins in eight seasons and never posted a losing record.
Now it's hard to believe that Francona would bolt for any team, as don't forget back before he was even hired there was talk of him going to be the manager in Detroit.
It would be tough to see Francona leave this young Indians team to try and lead another to a championship, as he's been fully invested for the last three seasons plus with the Indians, and genuinely seems to love the organization as well as the city and fan base.
Here's betting that the piece is nothing more than wishful thinking. Francona stays put and tries to finish the job he started when he took the position in October of 2012 which is to try and lead the Indians to a title.
The Nats may make a phone call on Francona, but I can't see it being anything more than a 'thanks but no thanks response.'

NEO Sports Insiders Newsletter
Sign up to receive our NEOSI newsletter, and keep up to date with all the latest Cleveland sports news.