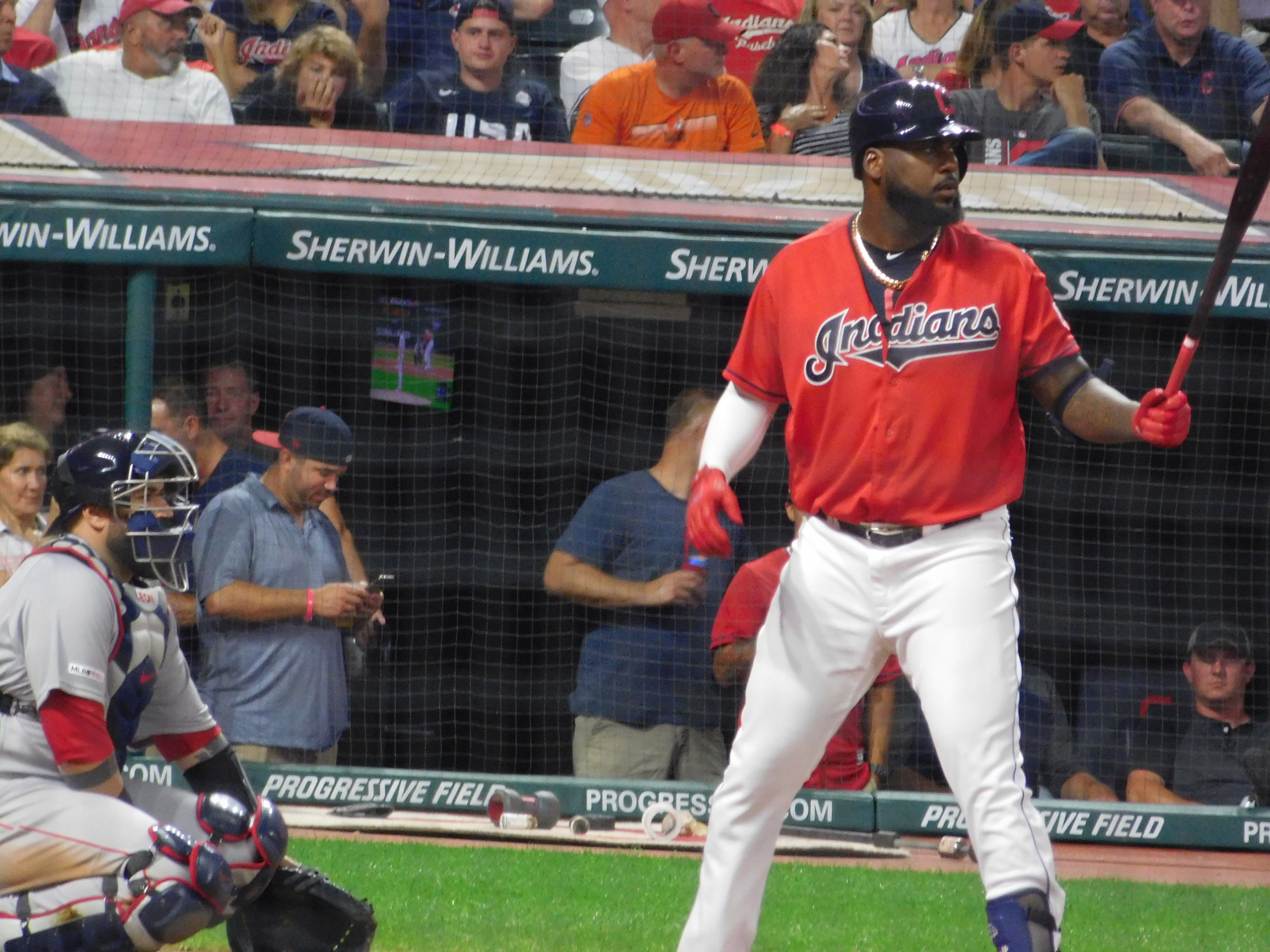 The Indians success against the Royals continued on Saturday night in front of a rare sellout so far this season at Progressive Field, as the Tribe did enough to pull out a 4-2 win against Kansas City.
The win puts the team at 76-54 on the year, still 2.5 back of the Twins in the AL Central after Minnesota's 8-5 win Saturday over the Detroit Tigers.
The formula for the Indians was similar if not exactly the same as Friday night, which was to get out to a quick lead, and then let the pitching do the rest.
This time it was Mike Clevinger, who went 5.2 innings to move to 9-2 on the season, allowing a run with eight K's.
The Indians will turn to Shane Bieber on Sunday to try and get the sweep over the Royals before they head back on the road for a series in Detroit after an off day Monday.
Here's a look inside the box score at the Saturday night win at Progressive Field.
1. Clevinger's Domination of the Royals
In his career Mike Clevinger is now 9-0 against the Royals in 14 outings, with a 1.93 ERA. He is now just one of 14 Major League pitchers since 1913 to have 9-or-more wins without a loss against a single opponent.
His pitch count got a little high in the middle of the game, which is why he lasted just 5.2 innings.
"Early that was probably the best breaking ball we've seen," Terry Francona said of Clevinger. "I think almost in the middle innings he almost felt too good, and he ended up throwing a ton of pitches."
The win puts Clevinger at 9-2, and he's now won a career-best eight straight decisions since July 3 (10 starts), posting a 2.10 ERA (14ER/60.0IP) with 16 walks and 82 strikeouts over that stretch.
2. Freeman Steps In Again
With the injury to third basemen Jose Ramirez, it was turn once again for Mike Freeman to come in and make an impact.
The veteran did just that, going 2-for-3 with two singles, an RBI and a run scored. He's hitting .438 (7-for-16) with eight runs batted in with runners in scoring position,
Last 24 games, hitting .323 with three homers and 10 runs batted in. 10 of 19 RBI with two outs.
Freeman doesn't make a lot of noise about his success, but it seems like each time he takes the field he gets the job done, and with Ramirez possibly missing time, it's good to have a veteran that is quietly making an impact.
3. Hand and Cimber
There was a lot of groans over the last week about both reliever Adam Cimber and closer Brad Hand, but both stepped up in the win on Saturday.
Cimber allowed a walk and a run did score on his watch, but that was credited to Oliver Perez who had given up a hit and walk to start the 7th inning.
Overall he did a nice job to get out of the frame without any more damage, and got the team to the 8th inning when Tyler Clippard threw a perfect inning in nine pitches.
Then it was time for Hand, who got his 31st save in 13 pitches. He allowed a hit, but quickly got a K, a pop out and a force out to end the game.
Hand looks a lot more comfortable the last two nights, which should settle down fans who were calling for his head after three blown saves.

NEO Sports Insiders Newsletter
Sign up to receive our NEOSI newsletter, and keep up to date with all the latest Cleveland sports news.