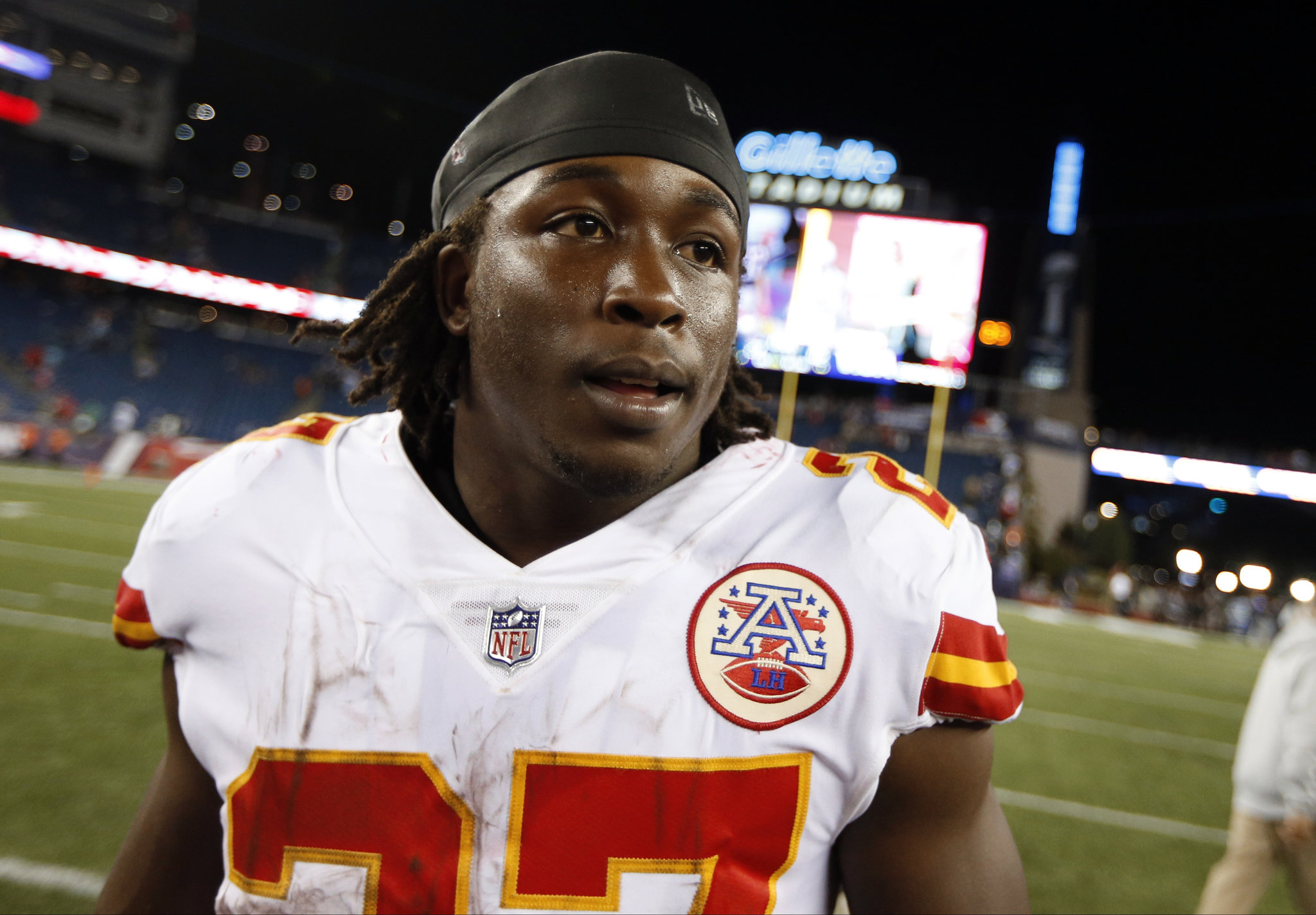 CLEVELAND– According to a report from cleveland.com on Monday, Kansas City Chiefs running back Kareem Hunt allegedly "pushed and shoved" a woman in downtown Cleveland early Saturday morning. The situation transpired at The Metropolitan at the 9, according to the report.
Nineteen-year-old Abigail Ottinger reported that Hunt had put his hands on her at 3:45 a.m. on Saturday after getting into a dispute following a night of visiting Cleveland bars with Hunt and his friends. Ottinger and her friend, both Kent State University students, told police that they went back to Hunt's apartment after the night out on the town and were kicked out due to the fact Ottinger was not interested in one of Hunt's friends.
According to Hunt's friend, they asked the women to leave when finding out that they were both 19 years old. Hunt's friend said that both he and Hunt were called racial slurs while the women were exiting the apartment. Hunt's friend also said he offered to give the women $20 for a ride back to Kent.
From there, the two women stood outside in the hotel hallway while Ottinger started to become 'anxious'. Ottinger's friend told her to leave but Ottinger insisted they stay. Another woman with Hunt's friend claims that Ottinger struck her during an attempt to get the women to leave the hallway. Ottinger, on the other hand, claims that Hunt came out of his hotel and 'pushed and shoved' her to the ground to cause abrasions on her knee and hand as well as a scratch on her chest.
It was then said by Ottinger's friend that they were chased by the group of men and that she tried recording the encounter but had her phone thrown and damaged by one of the members of Hunt's group. Hunt's friend says he did grab Ottinger's phone and threw it but has no inclination of how Ottinger's friend's phone was damaged.
While one report lists Hunt as a suspect, the other report lists Ottinger as a suspect. If either party wanted to press charges in this cross complaint, they would be directed to the prosecutor's office per the report.
Hunt had a fantastic rookie year, winnung the NFL's Offensive Rookie Of The Year Award as well as the Rushing Title in his first pro year, helping lead the Chiefs to the AFC West title and another home playoff game. Hunt is an alum of Willoughby South High School and Toledo University.