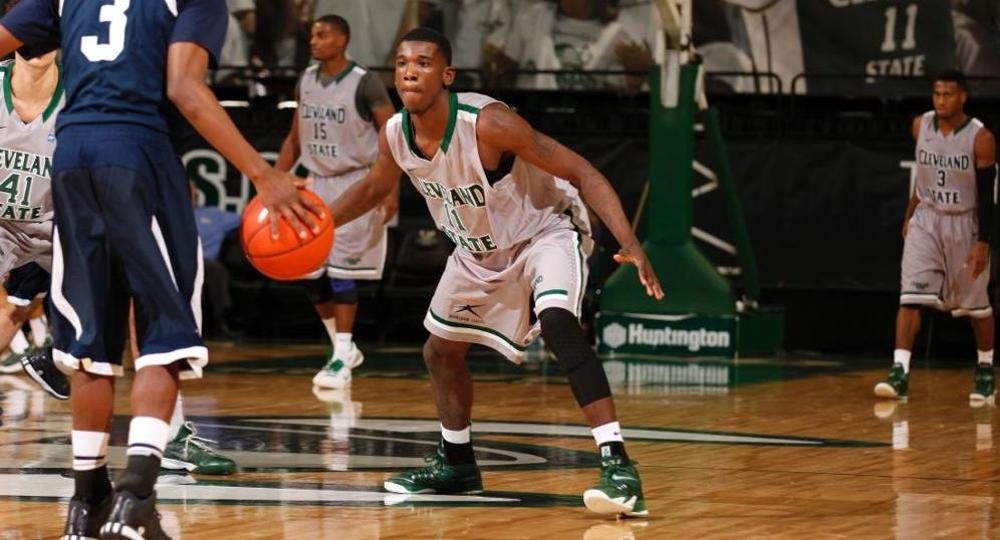 GAME PREVIEW:
•    Cleveland State begins a three-game homestand to close out its nonconference schedule when the Vikings host Belmont on Saturday (Dec. 19) at 1:00 pm in the Wolstein Center.
•    The game will be broadcast live on AM 1220 WHK with Al Pawlowski providing the play-by-play.
•    Pawlowski will also have the call live on ESPN3 and the WatchESPN App.
•    The Vikings are 3-7 this year after a 60-54 win at Loyola on Wednesday night, handing the Ramblers their first loss at home in five games this year.
•    Belmont is 7-5 this year after an 83-62 setback at Middle Tennessee State on Thursday.
•    The Vikings are 1-2 at home this year and will be playing at the Wolstein Center for the first time since Nov. 17.
•    CSU's other two home games this year vs. Ohio (Dec. 5) and Kent State (Dec. 12) were played at Quicken Loans Arena.
•    Belmont is 3-5 on the road this year.
THE BELMONT SERIES:
•    Saturday's game with Belmont will be the first-ever meeting between the two schools.
•    Belmont will be the second of three teams that CSU will play for the first time this year
•    The Vikings defeated Rider, 57-52, in Cancun on Nov. 24 in the first meeting between the two programs.
•    CSU has also never played Northern Kentucky, the newest member of the Horizon League who the Vikings will play two times this year.
GAME 10 RECAP – CSU 60, @LOYOLA 54 (12/16/2015)
•    The Vikings used four players in double figures to earn their first road win of the season, 60-54, on Wednesday at Loyola.
•    Andre Yates led CSU with 14 points, while Daniel Levitt hit four three-pointers and scored 12 points.
•    Jibri Blount had 11 points and seven boards and Demonte Flannigan scored 10, while Vinny Zollo grabbed eight rebounds.
UP NEXT:
•    The Vikings close out nonconference play by hosting Bowling Green (Dec. 23) at 1:00 pm and Cedarville (Dec. 29) at 7:00 pm. Both games are at the Wolstein Center.