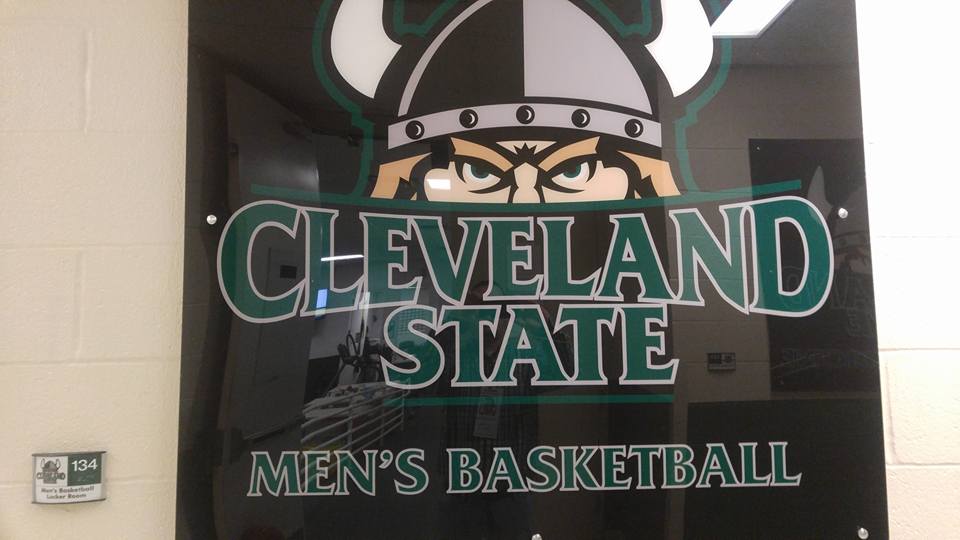 Provided by CSU Athletics
GAME #4
South Carolina State (1-2) at Cleveland State (1-2)
Buckeye Basketball Classic
Friday, Nov. 16, 2018 | 7:00 p.m.
Cleveland, Ohio | Wolstein Center
Live Stats | Watch: ESPN3 | Listen: 1420 AM
PDF Game Notes
South Carolina State at Cleveland State
GAME PREVIEW:
• Cleveland State continues a four-game homestand Friday (Nov. 16) with a 7:00 p.m. tip against South Carolina State.
• The Vikings (1-2) will be looking to continue their momentum, coming off their first win of the season–a 94-65 win over Urbana.
• SCSU is 1-2 on the year with a win over Brevard to start the season and losses to Tulsa and Charleston Southern since.
• Junior Damani Applewhite was named Preseason All-MEAC Third Team and leads the Bulldogs with 20.7 points per game.
• Friday will be the first game in the Buckeye Basketball Classic for both teams.
• The game will be broadcast live on AM 1420 with Al Pawlowski and Pat Vuyancih on the call.
• The game will also be shown live on ESPN3.
THE SOUTH CAROLINA STATE SERIES:
• Friday's game will be the second all-time meeting with the Vikings winning the only prior matchup.
• The only previous meeting was the second game of the season for CSU during the 1981-82 season.
• The Vikings claimed a 75-60 win in a game played in Morehead, Ky. as part of the Eagle Classic.
THE BUCKEYE BASKETBALL CLASSIC:
• This early-season event will feature 10 games played by five teams from Nov. 11-25.
• Seven of the 10 games in the event will take place in Ohio.
• The event features Cleveland State, Ohio State, Purdue Fort Wayne, Samford and South Carolina State.
GAME 3: CSU 94, URBANA 65 (11/13/18):
• CSU cruised to its first win of the season by pounding Urbana.
• Six Vikings reached double-figure scoring while eight players had between seven and 14 points in the game.
• The Vikings, who had 19 assists on 31 field goals, led by double digits for the last 32 minutes of the game.
• Rashad Williams led the team in points (14), Algevon Eichelberger led in rebounds (9) and Tyree Appleby led in assists (6).
NOT OVER THE HILL:
• Junior college transfer Jaalam Hill is shooting 82.4 percent from the floor in the early going (14-for-17).
• Hill had 15 points, on 6-for-7 shooting, and six boards against Kent State in his first double-figure scoring game.
• He posted 12 points last time out, hitting double digits again.
• Hill is averaging 11.0 points and 4.7 rebounds in 19.7 minutes.
EFFICIENTLY EFFECTIVE:
• Four Vikings are shooting at least 50% from the floor in the early going.
• Jaalam Hill leads the group at 82.4% (14-17) while Seth Millner (11-18), Stefan Kenic (6-11) and Rashad Williams (8-17) all sit above 50% for the season.
• Those four Vikings have also produced a combined 17-for-30 mark from three-point range on the season.
WE'LL TAKE 'EM, THEY'RE FREE:
• Cleveland State has taken 77 free throws through three games, a mark which ranks among the top 35 in Division I.
• The Vikings have taken at least 19 free throws in every game and had a season-high 32 vs. Kent State.
SHARING THE WORKLOAD:
• Though CSU has only played three games this season, seven players are averaging between 17-23 minutes per game.
• Tyree Appleby is the only Viking with a higher average as he leads the team with 27.7 minutes/game.
• The last time Cleveland State had no player average at least 30 minutes per game was in 2005-06 when Carlos English led the squad with 28.4.
CLOSE AND LATE:
• After going 2-5 in its first seven one-possession games last season, Cleveland State won its final six games of the season that were decided by one possession or went to overtime, including two in the Horizon League Tournament.
• Cleveland State has yet to play in a one-possession game in 2018-19.
EIGHT MAKE DEBUT:
• Eight of the 12 Vikings to see time this season are playing their first season at CSU.
• Seven of the eight also made their NCAA debut this season, including six true freshmen.
• Seth Millner is the lone true freshman to start a contest this season. He joins sophomore Algevon Eichelberger, a transfer, as the Viking newcomers to start this year.
FIRST IMPRESSIONS:
• Freshman Rashad Williams scored 15 points in his debut in just 19 minutes as he shot 5-of-7 from distance at Davidson.
• Williams led CSU in scoring again last time out, posting 14 points against Urbana.
• Williams is averaging 12.0 points in 18.3 minutes while shooting .522 from the floor.
BOOST OFF THE BENCH:
• The Vikings' bench has outscored its opponents in all three games. CSU has a 102-55 advantage in bench points on the year, an average of over 15 points better per game.
• Rashad Williams has 36 total points off the bench while Jaalam Hill has 33.
TYREE FOR THREE:
• Tyree Appleby scored a career-high 28 points against Kent State on the strength of a career-best five three-pointers.
• All 28 of his points came in the second half as he shot 5-of-8 from distance in the frame.
FOR THREE:
• CSU enters Saturday's game with a school record streak of 635 straight games with a three-pointer.
• The Vikings have hit at least three three's in 184 straight games.
• The last time CSU failed to make a three-pointer was Feb. 21, 1998, when the Vikings were 0-for-8 in a 60-57 win over Detroit.
FOR THREE, PART TWO
• The Vikings set a single-season school record for three-pointers made (294) and threes attempted (863) in 2017-18, breaking the old records of 247 makes and 709 attempts.
• CSU tied the single-game school record of 14 three pointers made in four different games last year.
FOR THREE, PART THREE
• Entering play Thursday, CSU was tied for 19th in Division I with 31 made three-pointers.
• The Vikings have hit 10+ threes in two of their three games this season and shot over 50% from distance in both of those contests.
UP NEXT:
• CSU has a quick turnaround as it continues action in  the Buckeye Basketball Classic by hosting Samford Sunday, Nov. 18, at 5:00 p.m. It is the final game of a four-game homestand.

NEO Sports Insiders Newsletter
Sign up to receive our NEOSI newsletter, and keep up to date with all the latest Cleveland sports news.