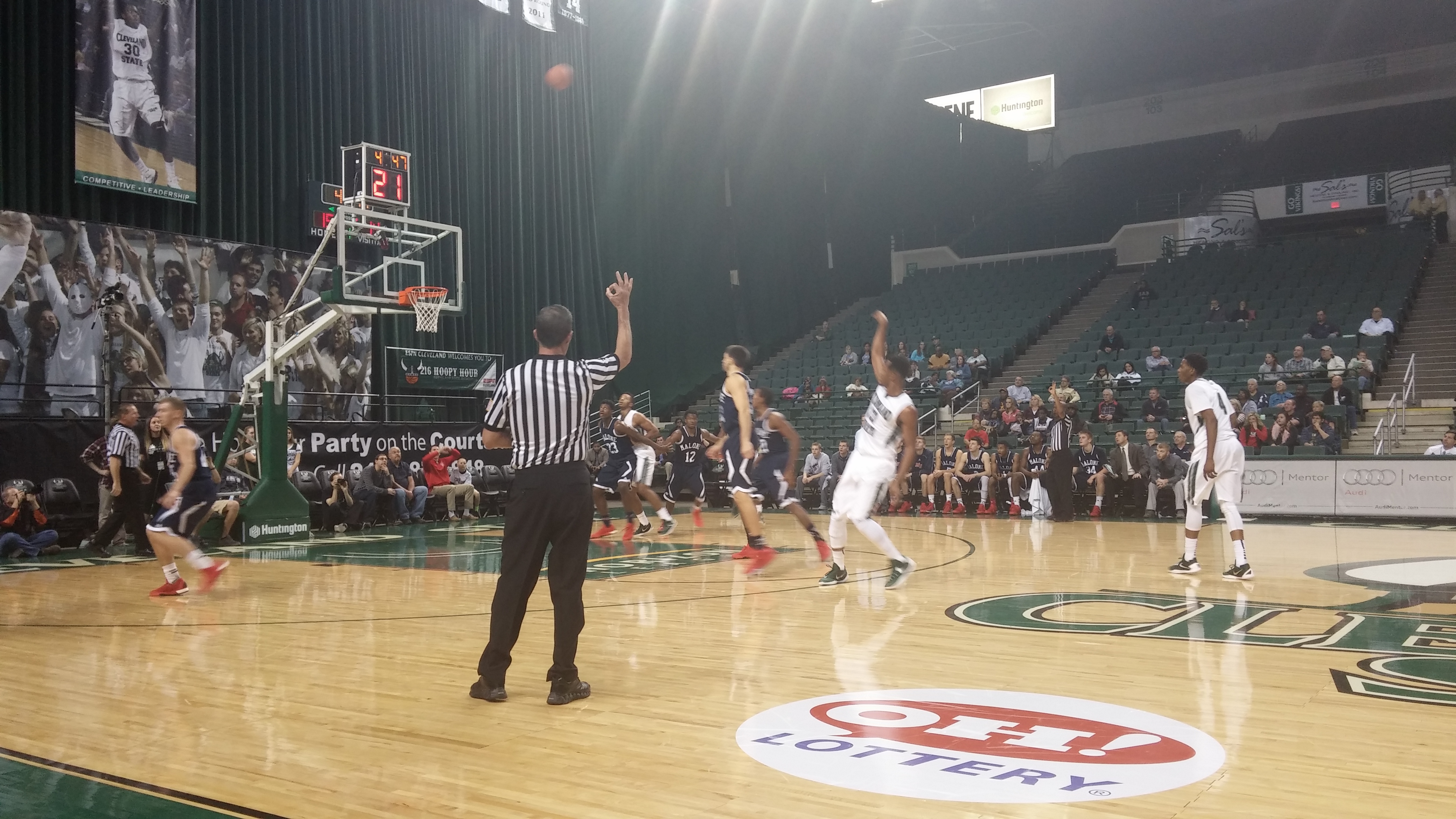 GAME #4 – vs. RIDER
CANCUN CHALLENGE
Tuesday, November 24 | 12:30 p.m. | Hard Rock Hotel Riviera Maya | Cancun, Mexico
GAME PREVIEW:
• Cleveland State plays its first of two games in Cancun, Mexico when the Vikings play Rider on Tuesday (Nov. 24) at 12:30 pm.
• The Cancun Challenge is being played in a ballroom at the Hard Rock Hotel Riviera Maya.
• The game is the second of five straight games away from home and continues a stretch of six of CSU's first seven away from home.
• The game will be broadcast on AM 1420 WHK with Al Pawlowski providing the play-by-play.
• The Vikings are 1-2 this year and are coming off a 73-45 setback at Rhode Island on Saturday (Nov. 21).
• Rhode Island is also 1-1 this year after dropping a 58-55 contest at home to Valparaiso on Tuesday morning.
THE RIDER SERIES:
• Tuesday's meeting will be the first-ever meeting between the two schools in men's basketball.
• CSU and Rider do have some history in athletics as the two schools are both members of the Eastern Wrestling League.
GAME 3 RECAP – RHODE ISLAND 73, CSU 45 (11/21/2015)
• CSU dropped its first game of the Cancun Challenge, 73-45, at Rhode Island on Saturday night.
• Rob Edwards tallied 16 points, five rebounds and three steals in his first career start.
• Kenny Carpenter added nine points, while Jeron Rogers and Jibri Blount scored five points each.
• Rhode Island raced out to a 39-19 lead at the half and shot .634 (26-41) for the game.
UP NEXT:
• The Vikings will play their second and final game in Cancun on Wednesday (Nov. 25).
• CSU will play either South Dakota State or Houston Baptist on day two at either 12:30 pm or 3:00 pm at the Hard Rock Hotel Riviera Maya.