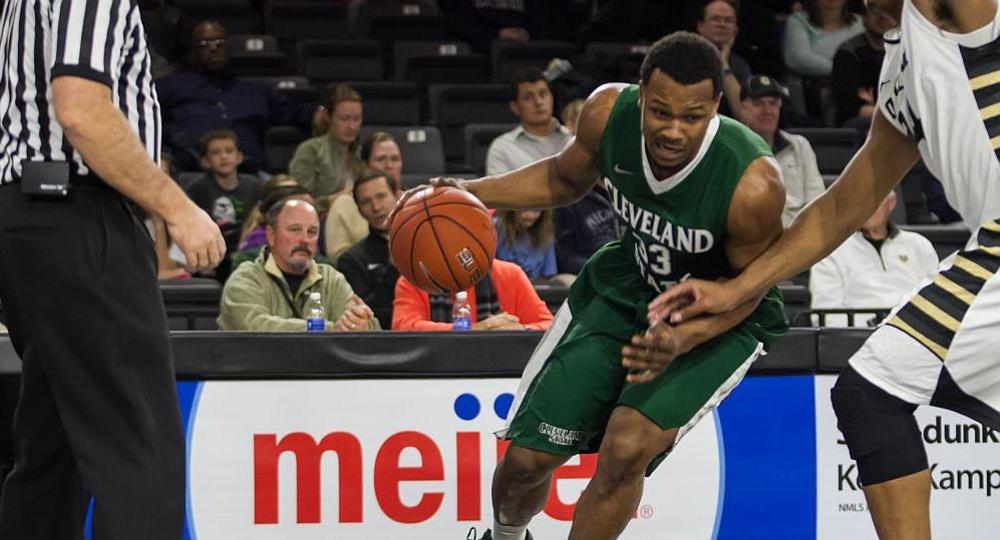 CLEVELAND – The Cleveland State Vikings continued to struggle in league play Saturday, as they fell at home to Milwaukee 65-62.
The loss was the teams' 4th straight, putting them 5-12 overall and 0-3 in Horizon league play.
Even with the Vikings getting off to a slow start and never leading once in the entire game, CSU was able to bring the game within 4 points with 3 minutes left in the game after being down as many as 21 in the first half which would provide the crowd with some good old fashioned college hoops drama.
But, thanks to the tenacious defense and jump shooting along with, for lack of a better word, questionable, officiating in crunch time, the Vikings would lose even after having the last possession of the game with 8 seconds left with a play that was designed to find what was an open Vinny Zollo for 3 to try to send the game into overtime.
However, Andre Yates would lose the handle in the paint, and have the ball stolen on the last possession leaving a sour taste in the mouths of the Vikings who thought they had a spectacular come back in the making.
Yates would lead all scorers with 15, Rob Edwards and Demonte Flannigan both finished with 14, Flannigan would record a double-double with 10 rebounds to go along with his 14 points.
"I thought our guys came out and competed today," head coach Gary Waters said. "We easily could have folded with how well they shot it today. I've always told our team if you make at least 12 three's, you are going to win and that's what they did today.
"We kept the score where we needed it to be and I have to commend the guys for fighting back. We kept telling them to get the lead under 10 and they did that."
Next up for the Vikings is an away game at Wright State on Thursday January 14th for a 7:00 PM tip off.