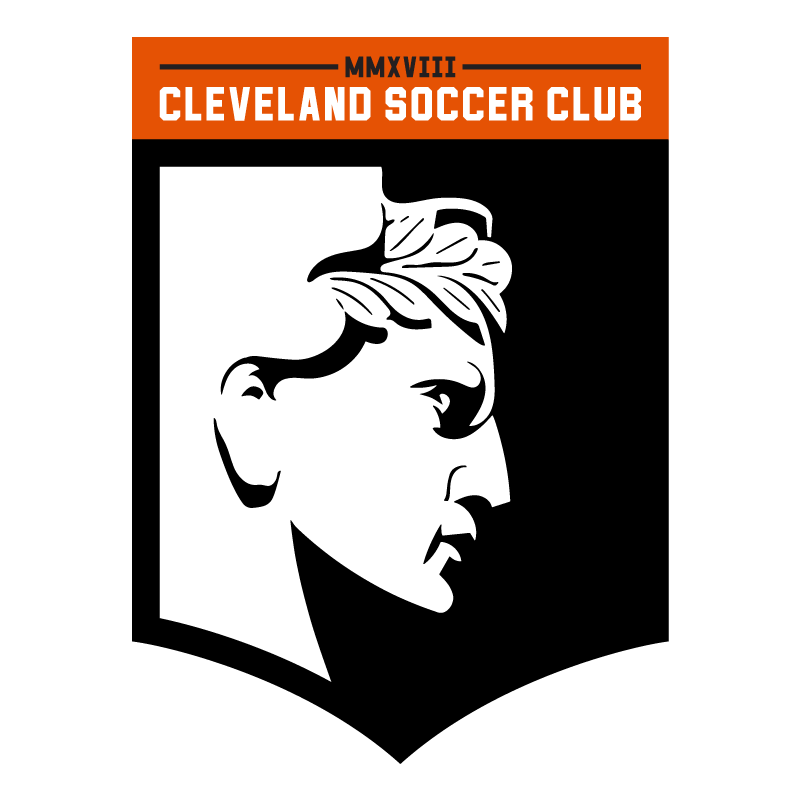 Cleveland SC begins its season with a US Open Cup home game this Thursday, March 23rd at 7:00 PM ET at North Olmsted High School against Lionsbridge FC. Today, Cleveland SC made a few announcements about their squad, tickets for the game and the owner and coach shared their thoughts on the game and the new season.
The Open Cup is the only single-knockout soccer tournament in the US. It is commonly referred to as the US Soccer National Championship. Last year, Cleveland SC (CSC) made it to the second round before losing to Forward Madison. 
One week from today! #USOC2023
Let's look back at last year's 90' Open Cup equalizer from Mikey Derezic sending the match into extra time. 🤩🧡🤍#WeAreCLE pic.twitter.com/PeaoFH2yQp

— Cleveland SC (@SoccerCLE) March 16, 2023
Here's Mikey Derezic's 90' goal to equalize in Round one last year.
MLS' Orlando City won the 2022 Open Cup over upstart Sacramento Republic FC. This year CSC looks to go beyond their second round loss in 2023. There's been much behind the scenes work to host the first round game.
Cleveland SC hosts a tournament game!
"Open Cup preparation has been intensive from a staff perspective," Cleveland owner Sam Seibert said. "There has been plenty to do and prepare for to make sure we can match up to a respectable side in Lionsbridge FC."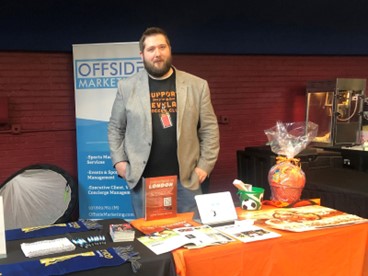 Sam Seibert, Image courtesy of Cleveland SC
Head coach Vlad Muresan echoed that response and added a bit more.
"The preparation has been filled with excitement and expectation. Returning to the US Open Cup is a result of the great work done by the club on and off the field, and we are looking forward to consolidating our position at this stage of the competition. We deserve to be here, and we will take this opportunity with everything that we have."
Seibert mentioned the challenges hosting the first round game. "[We have] been invited for the fourth year in a row to be part of the Open Cup. [This is] our second go at it (hosting the first round). [But] facility availability and use and community support is [difficult] for teams operating earlier in the season than usual." It's hard at this time with school in session and the fields often being used for high school events or club soccer matches.
But he added, "The excitement is there, the passion is there, and the willingness to succeed in Round 1 … is the expectation."
The Roster: A mix of new and old!
Regarding the roster, Coach Muresan has a second year under his belt and is positive that it will yield great results. "On the field, the players know me better and I know them better as well. We have a year of working together and we know what we need to do to keep our success."
Many of the rostered players have been staying in shape with the Cleveland Crunch, who might be in their own competition this weekend as their wild card playoff game is scheduled for Saturday.  Sam Seibert and Crunch owner, Luciano Ruscitto, have a strong relationship since both are owners in a tough sports market, and love to support each other.
Here's the roster:
GOALKEEPERS: Pedro Alves#
DEFENDERS: Boban Cancar*, Chris Cvecko*, Conner Hollett#, Benjamin Hryszko*, Alexandru Rumleanschi, Kieran Toland
MIDFIELDERS: Parker Csiszar*#, Mikey Derezic*, Skye Harter, Petar Janjetovic#, Daniel Koniarczyk, Jannis Schmidt#, Admir Suljevic*
FORWARDS: Tom Beck*#, Vinny Bell, Nick Felician#, Andrew Nicholas
* denotes a Crunch player
# denotes first time representing the club in US Cup
Seibert was praise-worthy of the selections. "We are fortunate to be in Cleveland where we have many talented athletes vying to be committed to our roster."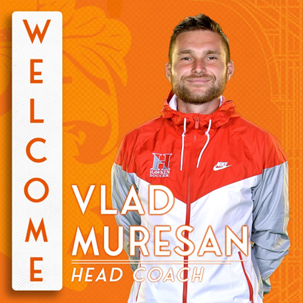 Image from Cleveland SC website.
Muresan went further in calling out his 2022 club starters. "Some of our players that will be returning and who have sweated, bled, and cried for our club over the last couple of years are players such as Cancar, Suljevic, Cvecko, Schmidt, and Koniarczyk." They all played key roles for the club in their run to the league semifinals.
"I am personally excited about newcomer Parker Csiszar, who can become a massive player for us." Parker has had much success with the Crunch in the early part of the year. The junior from Medina who plays collegiately with Cleveland State, had a hat trick in his debut in professional soccer for the Crunch back in January.
Tom Beck finally returns, as the club will need his defensive strengths. Tom missed all last year due to an ACL injury. He has been playing with the Crunch getting his work in and giving his knee reps.
Vlad on the Game:
Muresan shared his thoughts and feelings for this week's game. "This Thursday's game is the biggest game of my life…It is a huge honor for everyone at Cleveland SC to be part of this competition and we will grab this opportunity with everything we have. Having the 6th City Syndicate supporting us is a massive bonus for us and we will need them to be the 12th player."
Who are the 6th City Syndicate? Read on!
Cleveland Soccer Supporters
The 6th City Syndicate is a group of rabid Cleveland soccer supporters, and they will be there bringing the chants and songs and drums!
Bottom line
This club can make some noise again in the Open Cup. It starts Thursday night in North Olmsted. Hope you can put the NCAA aside for a few hours and join the fans for some soccer as spring kicks off in Cleveland.
Coach Muresan hit the right tone with his roster. "We have the right mix of experience and youthfulness, and this mix can be a big part of our success." Here's to another first round win!
Need tickets? Here you go!
Here is last year's first round game.
Next article: Who are Lionsbridge FC, the next opponent for Cleveland SC?

NEO Sports Insiders Newsletter
Sign up to receive our NEOSI newsletter, and keep up to date with all the latest Cleveland sports news.