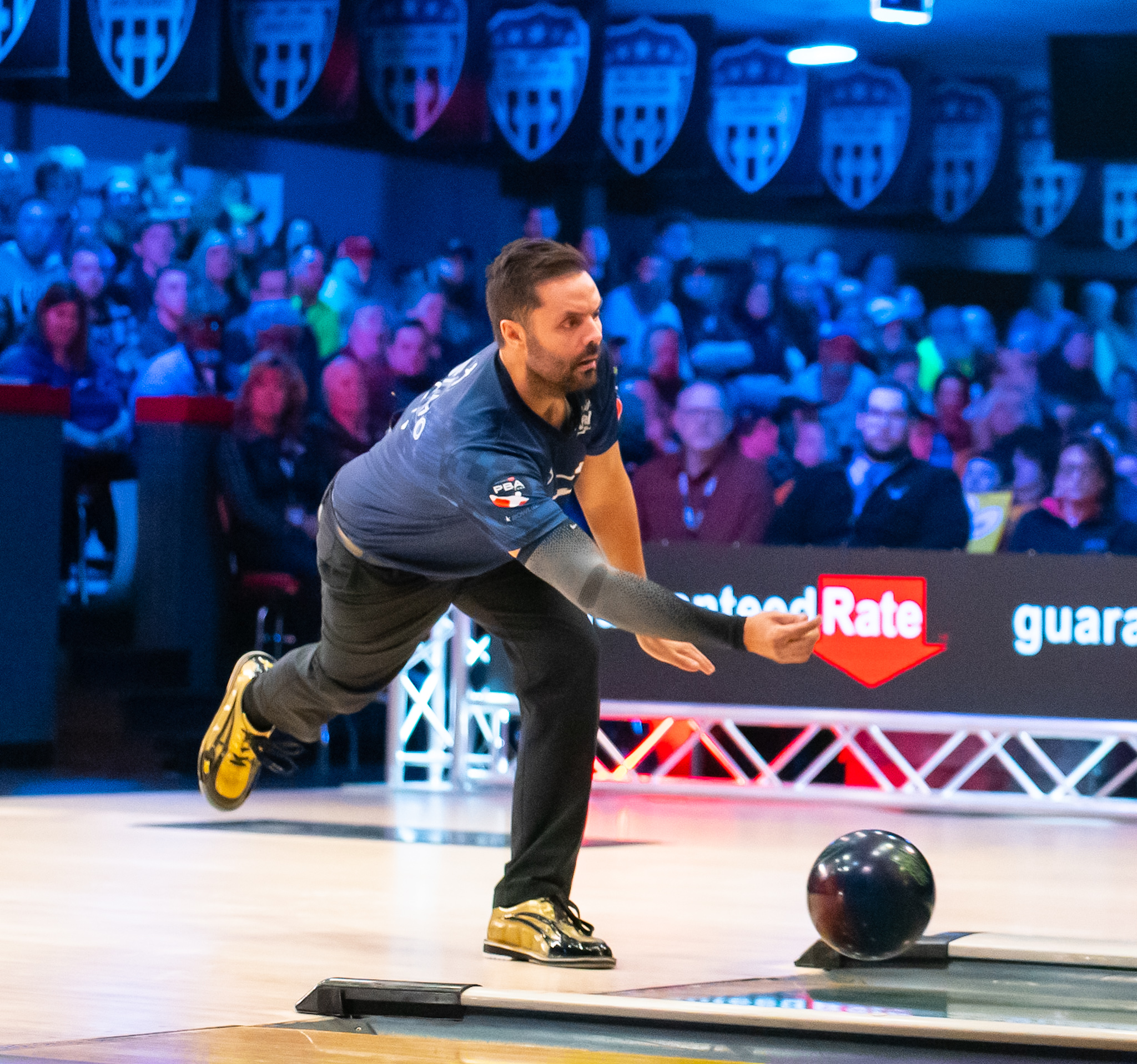 Akron- Fans of Northeast Ohio Sports were treated to an historic display of mental toughness on Sunday afternoon. Bowling from the 5th seed in Sunday's Step ladder finals, PBA star Jason Belmonte defeated Jason Sterner, Matt Ogle, Anthony Simonsen, and EJ Tackett to claim his 15th PBA major championship.
Not only did Belmonte have to win five straight games over two days to win the PBA Tournament of Champions at Riviera Lanes in Akron, Ohio, he came back from 58th place.
It was an iconic display of mental toughness and certainly an event that Northeast Ohio Sports fans will not soon forget.
At the sold out historic Riviera Lanes, in front of a raucous crowd of Northeast Ohio Sports fans, he stayed calm, cool, and collected throughout the two hour Sunday finals televised on Fox Sports.
"At the end of the day, this game that we play, even though there are other competitors on the same lanes, you're bowling the lanes, you're bowling the pins, and you're bowling against yourself," said Belmonte. "You're bowling against yourself to make good shots and not bad ones. I think that's another thing that I'll take away from this is that everything else is a distraction. Where you are on the leader board has zero reference anymore. That doesn't matter anymore. It's all about how you go into make a shot, just you, don't worry about everyone else, how are you going to make this shot. And if I do that, like I said, it doesn't matter how low (I am), if I make enough good ones, I can make a run back."
After defeating Kyle Troup 216-210 to punch his ticket to the Sundays finals, Belmonte started off by defeating fourth seed Jason Sterner 231-217. In his next match, Belmonte won 237-170 over third seeded Matt Ogle.
Belmonte then won his next matchup, 219-200 over second seeded bowler, Anthony Simonsen.
This set up one of the most highly anticipated final games in recent PBA major championship history. Belmonte would have to defeat the number one seed, EJ Tackett, who had amazingly won three out of the first five events of the 2023 PBA season.
He rose to the challenge, defeating Tackett by a score of 246-179 to claim his 15th PBA major championship.
With the victory, Belmonte now has won 31 career PBA events, and also 4 Tournament of Champions. In addition, Belmonte won $101,000 for winning the title.
The PBA Tour now moves to Heritage Lanes, in Kokomo, Indiana for the Kokomo Classic from March 21 through March 24.

NEO Sports Insiders Newsletter
Sign up to receive our NEOSI newsletter, and keep up to date with all the latest Cleveland sports news.