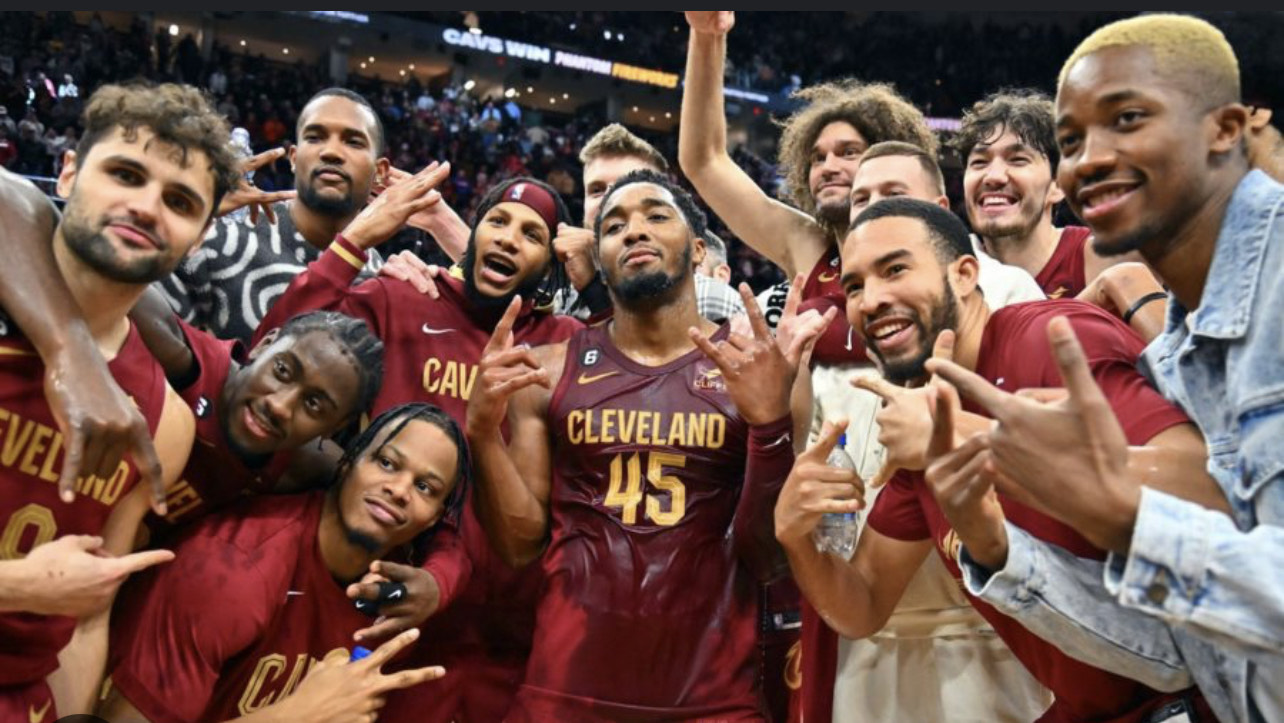 Cleveland OH- I started to not write this article because, well… we live in Cleveland and we have seen some crazy things happen with our sports teams. But with eight games remaining, and the Cavs sitting on 46 wins, it seems pretty safe to say, WE ARE GOING TO THE PLAYOFFS!!!!!
We have talked about the Cavs accelerating their timeline with the summer blockbuster trade to bring in all-star guard Donovan Mitchell. Once they made that trade, the expectations skyrocketed and it was no longer the "young Cavs" and immediately turned into a playoff or bust season.
Playoff bound
As we sit today, the Cavs have a four-game lead on not only making the playoffs, but hosting the first round series.  This is all new territory for the Cavs and the fans. Of course, it was a wild time when we were all but penciled in to go to the Finals from 2015-2018. But we also had the best player on our team. This year, we don't have the best player on our team, but we have a really REALLY good team. Mitchell, Darius Garland, Evan Mobley, Jarrett Allen, Caris LeVert, have started playing really well at the right time. The Cavs are 7-3 over their last 10 games, and really starting to look good while figuring out the rotation.
Head Coach J.B. Bickerstaff, who has had up and down moments all year is starting to find the right combinations. The Cavs have all year been one of the better teams in the league. This has been a memorable season and it could be just the beginning. They do one thing extremely well that bodes well in the playoffs. The Cavs play defense.
Allen, Mobley & Okoro
The Cavs, for as young as they are, have the one thing a lot of teams don't have. Two really good bigs that can defend on the perimeter. Jarret Allen is decent enough to not be embarrassed, and Evan Mobley is a flat-out stud. Together, they make it really easy to switch the pick and rolls, and both are athletic enough to still be able to get back to the paint to defend the paint. This has led to the Cavs holding opponents to a league best 106.6 ppg. That is amazing considering the Cavs start two small guards in the backcourt in Garland and Mitchell, while also being undersized at small forward since they start Isaac Okoro.
The Cavs have found a way to funnel everything toward the bigs, and it has worked. In the playoffs, when other teams are hunting matchups, and looking for weakness' the Cavs will be one of the few teams that can have confidence in their big men to not be constantly picked on. You shouldn't pick on these guys if you want to win.
Small backcourt holes
There are holes. I don't want to act as if the Cavs are not flawed in anyway. They are. The small backcourt presents opportunities for other teams to take advantage of. Add in the fact that neither Mitchell nor Garland are known for their defense. But there is something to be said about effort. Both Mitchell and Garland came into the season saying they would give effort on that side of the ball and for the most part they have. Which is all you can ask.
Now Isaac Okoro's calling card is his defense. He just is small for a wing. Ideally, he would be 6'8" with a better jumper and all the same defensive attributes. But he's not and in the playoffs, it can cause issues. It's not that Okoro isn't good. It's not even that the Cavs should let him go in a trade and give up on him. The issue is, while he has a skillset the Cavs need, his best position is taken by Mitchell. Okoro is a SG, but because of his defense, he has to be played at the SF position. The fact that he offers very little on the offensive end really will show up come playoff time because teams will just sag off of him. They will send his man when they want to double. Okoro has to be able to be an option because the playoffs is the time you cannot hide. You will be found.
Mitchell brings playoff experience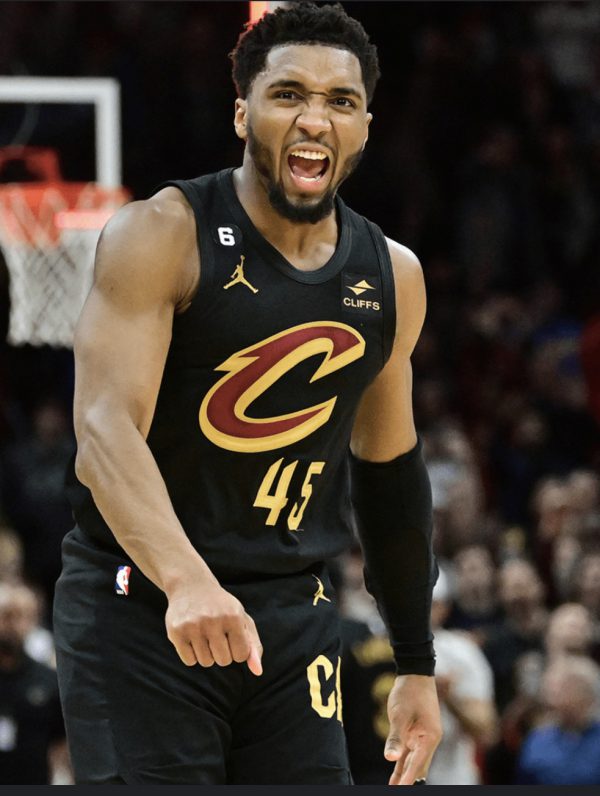 The reason I am optimistic for the Cavs for this run and the future runs is Donovan Mitchell and Evan Mobley. I know we have talked about their abilities in the past but… they give reason to be very excited about the future. Mitchell is a proven playoff player. He's been in the playoffs in each of his first five seasons and already has two 50-point games under his belt. He's been to the conference finals; he's been a go to scorer. In 39 games in the playoffs, Mitchell is averaging 28.3 points with 5 rebounds and 5 assist. Those are numbers to make every Cavs fan get excited. This guy is box office and a STAR. He's the kind of player that can change a game. The kind of player that can win a series. He's THAT good. But he's not alone. Mobley is the future.
Mobley's importance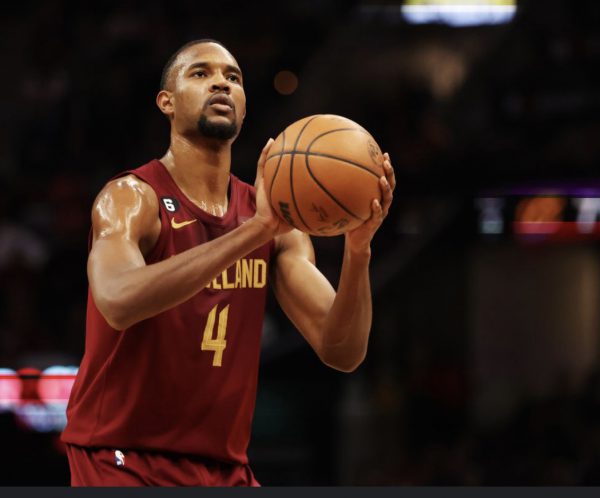 There have been flashes of pure greatness from Mobley. There have been a few games where Mobley looks like he's got it figured out on the offensive side, and those times the Cavs look downright scary. The defense is where Mobley really shows his value ALL the time. Mobley is a young player still figuring out things offensively. But the defensive end???? Mobley will likely finish 3rd in DMVP voting this year. Its year two for him. That is how good he is already. In a series where there will be specific game plans for opposing teams, where you will see the same players and the same plays for at least four games, I look forward to seeing Mobley learn and make adjustments. The playoffs won't be too much for Mobley as his even keeled demeanor will likely be his best attribute. The benefit of not getting too high or too low is going to be huge. That's something young players struggle with. Mobley, shouldn't have to worry about that as he has Mitchell to lean on, just like Mitchell has less to worry about on defense since he has Mobley to lean on.
Young & determined
This Cavs team is well balanced. They have stars, they have role players, they are finding a nice rhythm at the right time. Caris Levert is playing the 6th man role well. Even Ricky Rubio is starting to come around from the torn ACL. The team is young but hungry. Fueled by missing the playoffs last year after being in the 7th seed and losing twice to the Nets and Hawks in the Play-In Tournament, the Cavs came into this season determined for that not to happen again. As of today, they are almost locked into the fourth seed and guaranteed home court in the first round. Is that enough to consider this a successful season? maybe. But I'm of the belief, since were here, we might as well…. Ya know… Go for it all!!!!

NEO Sports Insiders Newsletter
Sign up to receive our NEOSI newsletter, and keep up to date with all the latest Cleveland sports news.