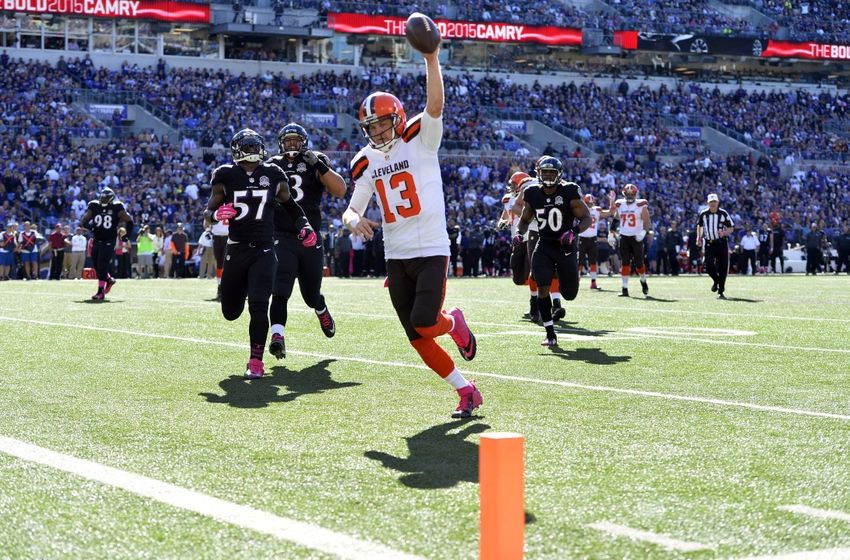 Tomorrow afternoon at First Energy Stadium, veteran QB Josh McCown gets his first start of the season as the Cleveland Browns host their first home game of the season as they look to get their first divisional and overall win of the season against Joe Flacco and the Baltimore Ravens.
Ravens head coach John Harbaugh alone has a record of 14-2 against the Browns and the Ravens have an overall record of 25-9 which doesn't look good for the Browns who are already on their second quarterback of the season with a new head coach and new system. What does look good is what Josh McCown was able to accomplish during his last start against the AFC North rivals
In his last game against the Ravens, McCown went for 457 yards and three total touchdowns (two passing, one rushing) in a 33-30 overtime win. That was his best start at QB at 36 years old in his entire career. During a interview with the media the week, John Harbaugh stated that he knows what Josh can do against his defense.
"He's had a lot of success against us. He's been on fire against us. He's thrown balls up in the air, and a guy catches it with his feet for a touchdown. I just remember this guy having no conscience."
A big factor of McCown's success during that game was thanks to Gary Barnidge who was already showing the league that he can be a Pro Bowl caliber tight end. Gary racked up 139 yards and a spectacular between the legs touchdown. Gary wasn't playing at the level he showed last year dropping two passes from Robert Griffin III last week in Philadelphia and ended up not recording a catch for the whole game. Expect a bounce back game for him this week as he was McCown's favorite target last year.
This Ravens team has been know to not let any team run over them and have one of the better linebacker cores in the NFL. Head coach Hue Jackson still has faith in his running back Isaiah Crowell.
"We just have to hand it to him enough times," Jackson said, per the team's official transcript. "If you have a runner you believe in, you have to give him the ball. He has to get a feel for the game and be able to play within the structure of what you are trying to accomplish with the offensive line. That's why I said I take responsibility for that. I think he is off to a good start. We just have to give him opportunities to go show his ability."
Ravens all pro linebacker Terrell Suggs fully expects unique plays from Jackson and his offense tomorrow. He jokingly stated "We're expecting Hue to thrown the kitchen sink at us. We're preparing for everything. Some wildcat, polecat, everything. Don't be surprised if they come out there with the 'Little Giants' formation or the Flying V. They've got something up their sleeve."
It's never a dull moment when these two teams meet. Don't be surprised to see a better offensive attack from the Browns this week and fully expect Joe Flacco to try and throw on this young, raw defense.

NEO Sports Insiders Newsletter
Sign up to receive our NEOSI newsletter, and keep up to date with all the latest Cleveland sports news.