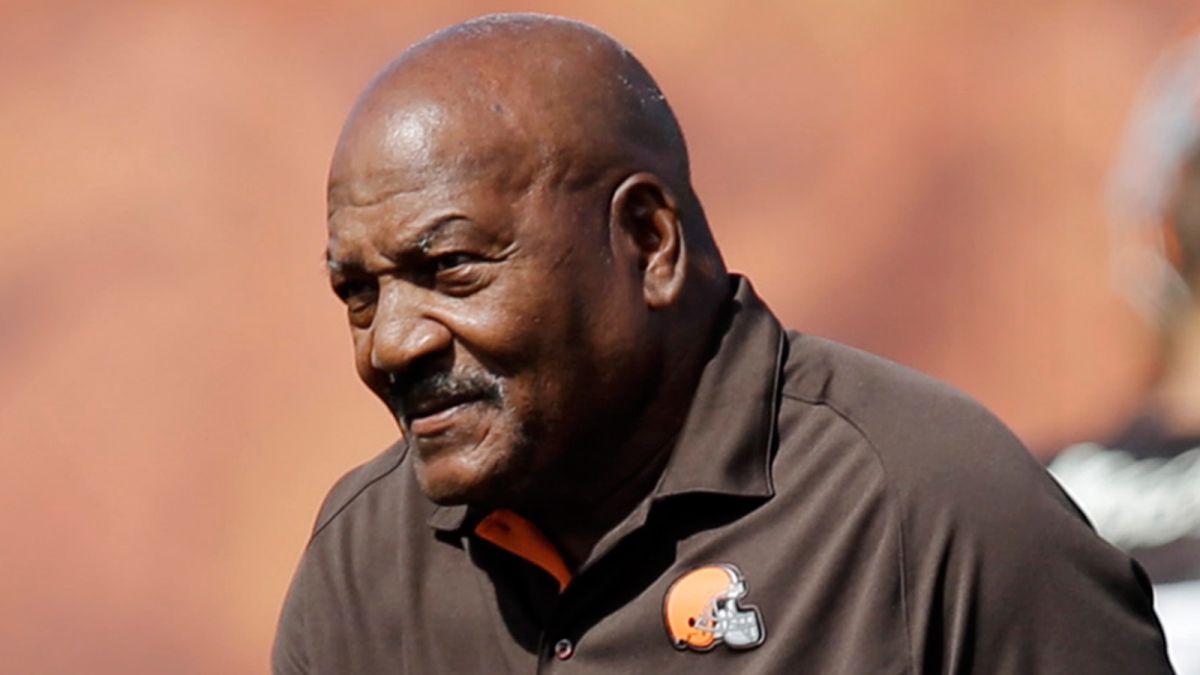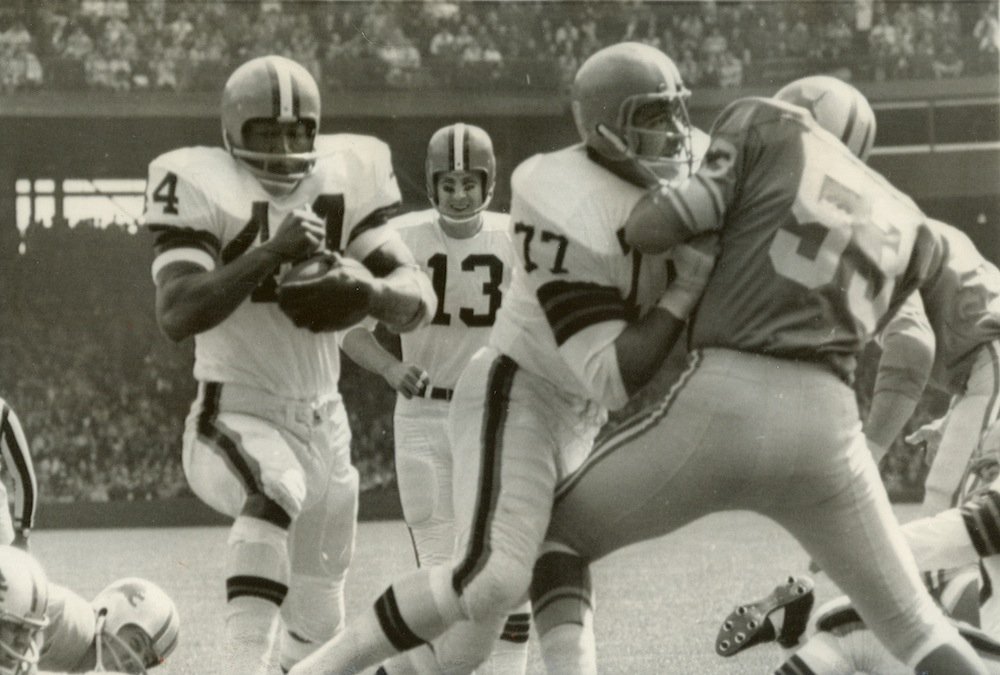 3. LEROY KELLY, RB-Rtn, 1964, 8/110, Morgan State, 1964-73. Hall of Famer. Excelled as a punt and kickoff returner and as a backup running back his first two seasons. Took over as the Browns' featured runner after Jim Brown's retirement in 1966. Rushed for 7,274 yards, leading the NFL in yardage twice. Also led in yards per carry twice and in rushing touchdowns three times. Caught 190 passes for 2,281 yards. Returned kickoffs and punts for 2,774 yards. Led league in yards per punt return once. Totaled 90 touchdowns. Made one or another first-team all-pro five times and played in six Pro Bowls. In nine playoff games, rushed for 417 yards and two touchdowns in 100 carries; caught 18 passes for 190 yards and a touchdown; returned eight punts for 110 yards and two kickoffs for 64 yards.
2. GENE HICKERSON, G, 1957, 7/78, Mississippi, 1958-73. Hall of Famer. First-team all-pro five times and second-team another time. Played in six Pro Bowls. Missed the 1961 season with a broken leg. Missed just two other games. One of the fastest pulling guards ever, he led the way on the famed Browns sweep for Jim Brown, Bobby Mitchell, Leroy Kelly and Ernie Green.

1. JIM BROWN, RB, 1957, 1/6, Syracuse, 1957-65. Hall of Famer regarded by many as the greatest player ever.
The Browns virtually fell into this pick, as Jim Brown wasn't first on Cleveland coach Paul Brown's wish list going into the draft. But, give Paul Brown some credit, as numerous other future stars were available when it came time for Cleveland's decision. None of those players, though, would have Jim Brown's impact.
The Browns had gone 5-7 in 1956. It was the first season after the retirement of legendary quarterback Oto Graham, who had led Cleveland to the championship game (with seven titles) in all of his 10 seasons — the first years in team history. The first four years were in the All-America Football Conference, which folded after the 1949 campaign and set up the Browns' move to the NFL.
Paul Brown hoped to select Purdue quarterback Len Dawson with the sixth pick, but Dawson was tabbed by the Steelers at No. 5, so Cleveland was left to "settle" for Jim Brown, who would immediately establish himself as the sport's premier ball-carrier. Ironically, the Browns acquired Dawson in a trade with Pittsburgh prior to the 1960 campaign. He served as Milt Plum's backup for two seasons before joining the American Football League's Dallas Texans — soon to be the Kansas City Chiefs — and going on to his own Hall of Fame career.
Also tabbed ahead of Jim Brown were Hall of Fame running back Paul Hornung by the Packers with the first overall pick, and then three players who went on to exceptional careers though not Hall of Famers: running back Jon Arnett (Rams); quarterback John Brodie (49ers); tight end Ron Kramer (Packers).
Jim Brown won various NFL MVP awards in four different seasons, and was consensus first-team all-pro every year except 1962, when he got some first- and second-team recognition despite playing most of the season with a wrist injury. He held almost every rushing record when he retired. He ran for 12,312 yards and 5.2 yards per carry, caught 262 passes for 2,499 yards and scored 106 rushing TDs and 20 receiving TDs. Brown averaged 104 rushing yards a game over his 118-game regular-season career, as NFL seasons were just 12 games his first four years and 14 games his last five campaigns.
Brown ran for 114 yards on 27 carries and caught three passes for 37 yards in the Browns' 27-0 win over the Colts in the 1964 championship game. Cleveland got to the NFL title game in his rookie and final seasons but lost, respectively, to the Lions and Packers.
Brown was coming off a 1965 MVP season when he retired at age 30 during the summer of 1966. He had begun an acting career, and had a prominent role in the movie "The Dirty Dozen." Filming, though, had run beyond schedule. Brown would have to miss the opening of training camp, prompting team owner Art Modell to threaten Brown with fines for any missed time. Brown chose to retire. He and Modell would become friends, though, and they remained close until Modell passed away in 2012.

NEO Sports Insiders Newsletter
Sign up to receive our NEOSI newsletter, and keep up to date with all the latest Cleveland sports news.