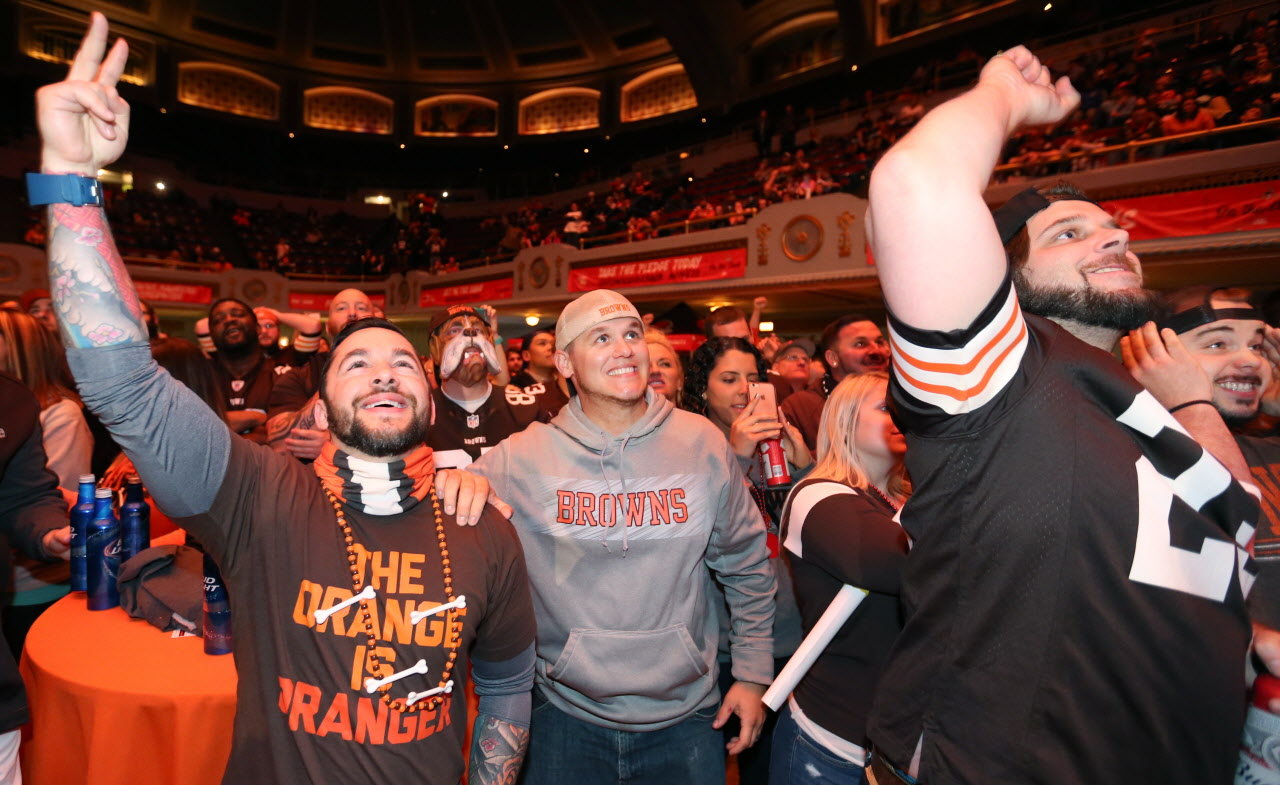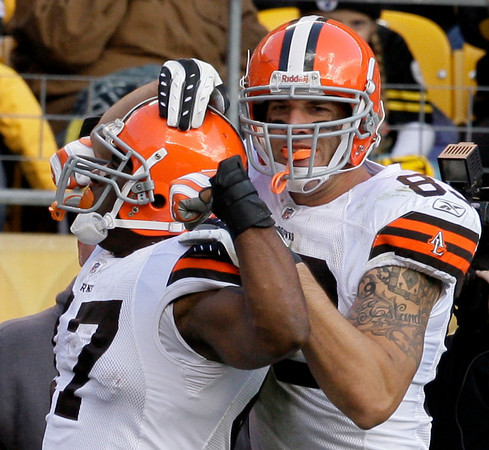 64. LAWRENCE VICKERS, FB, 2006, 6/180, Colorado, 2006-10. Was one of the league's best blocking backs, and occasionally helped with his pass receiving in short-yardage situations. Since Cleveland's return to the NFL as a franchise in 1999 (after the move to Baltimore), the team's best offensive season was in 2007, and Vickers' efforts were a key reason why.
63. BRAYLON EDWARDS, WR, 2005, 1/3, Michigan, 2005-09. Set team records for receiving yards (1,289) and touchdown receptions (16) in 2007. The TD catch record still stands. His full record, though, includes the costly dropped passes and off-field issues that somewhat diminished his trade value. Four games into the 2009 season, he was traded to the Jets for receiver Chansi Stuckey, linebacker Jason Trusnik and third- and fifth-round picks in the 2010 draft.
62. DALE LINDSEY, LB, 1965, 7/97, Western Kentucky, 1965-72. A starter for seven seasons, sometimes at middle linebacker, sometimes on the outside. A year too late for the 1964 title team, but he was a steady key to the Browns going 75-36-1 during his career and making the playoffs six times. Intercepted a Don Meredith pass and returned it 27 yards for a third-quarter touchdown to give the Browns the lead for good in their 31-20 upset win over the Cowboys in a 1968 playoff game.
61. ANTHONY PLEASANT, DE, 1990, 3/73, Tennessee State, 1990-95. Had 33.5 quarterback sacks, including 11 in 1993. Forced six fumbles two years later. Missed just two games.
60. KELLEN WINSLOW, JR., TE, 2004, 1/6, Miami (Fla.), 2004-08. Missed 36 of 80 games, many due to the after-effects of his motorcycle accident after the 2005 season. His passion was often offset by his complaining. Brilliant pass-catcher but blocking was affected by four knee surgeries. Totaled 171 receptions for 1,981 yards and eight touchdowns in his two healthy Cleveland seasons, 2006-07. Made 2007 Pro Bowl team. Winslow's talent level enabled the Browns to acquire second- and fifth-round picks for him in a trade with Tampa Bay, adding some worth to his value as a sixth overall pick.