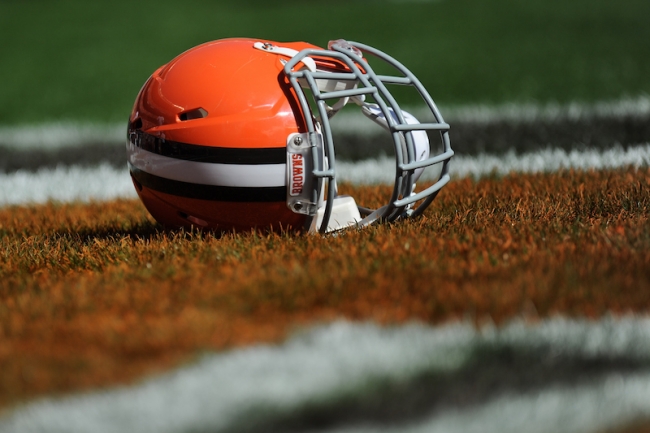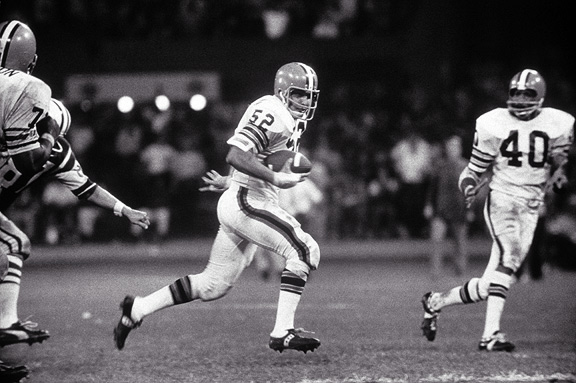 58. BILLY ANDREWS, LB, 1967, 13/333, Southeastern Louisiana, 1967-74. Usually played on the outside but was capable in the middle, too. Didn't miss a game until his seventh season. Strong special teams player. Clinched the Browns' 31-21 win over the Jets in the first telecast of ABC's Monday Night Football series on Sept. 21, 1970, when he intercepted a Joe Namath pass late in the fourth quarter and returned it 25 yards for a touchdown.
57. FRED HOAGLIN, C, 1966, 6/93, Pittsburgh, 1966-72. Took over for injured star John Morrow as a rookie and became a mainstay on one of the NFL's best lines. Started every game from 1967-70. Made one Pro Bowl team.
56. EDDIE JOHNSON, LB, 1981, 7/187, Louisville, 1981-90. One of the team's most inspirational players. Missed just two games other than the three "replacement player" contests during the 24-day NFL players' strike in 1987.
55. CHUCK NOLL, G-LB, 1953, 20/239, Dayton, 1953-59. An original "messenger guard," alternating with a teammate to bring in play calls from coach Paul Brown to the quarterback. Started three years at guard and three years at linebacker, with the Browns winning a title with him at each position. Intercepted eight passes. Became a Browns nemesis as the Steelers Hall of Fame coach, leading them to four Super Bowl championships.