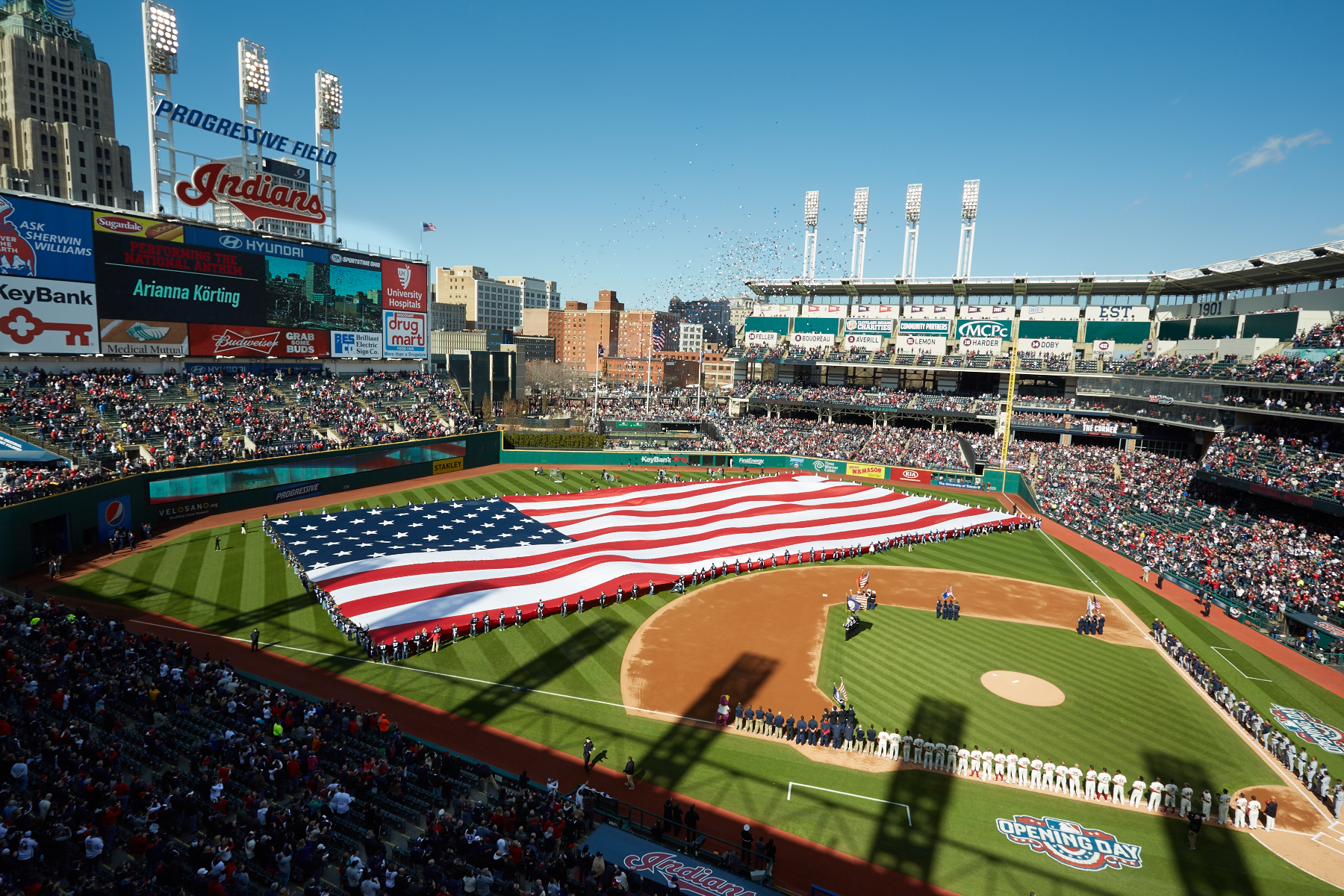 Opening Day is only a day away for the Cleveland Indians. What does that mean? It means time for baseball in Cleveland. It means cold baseball early on. It means baseball coming down to the wire in September. Baseball is unique compared to other sports, baseball is the only sport you get to pick your own music before you are about to do your thing.
Today I will be picking out the starting line-ups walk-up music.
Jason Kipnis
Song Selection: Firestarter by Prodigy
This song might sound familiar to most Indians fans. Chris Perez used this song when he came out of the bullpen. The song fits Kipnis because he is a good fit at hitting lead off and he can start the fire by getting on base.
Francisco Lindor
Song Selection: Shoot To Thrill by AC/DC
Every time that Lindor is on the field he is a thrill to watch. He is upbeat and energetic as a person, and as a player you can expect something amazing from him.
Michael Brantley
Song Selection: Bad Case Of Loving You by Robert Palmer
Michael Brantley, also know as Dr. Smooth. I had to include a song involving doctor of course, plus he is loved by many of the Cleveland fans.
Mike Napoli
Song Selection: I Can See Clearly Now by Johnny Nash
Napoli is getting a fresh start in Cleveland. Anything in the past is now the past. Now that he has a change of scenery maybe he can start seeing clearly now.
Carlos Santana
Song Selection: I would walk 500 miles by The Proclaimers
Carlos Santana is well known in Cleveland as a man that is not afraid to take a walk. Santana has been walked 100 plus times for two straight seasons. In the end, a walk does get you on base.
Yan Gomes
Song Selection: Won't Stop Running by A Great Big World
This song wouldn't be a walk-up song for him necessarily but it'd be a message to the opposing team. You won't stop running but you should because you will be thrown out.
Marlon Byrd
Song Selection: Lean On Me by Bill Withers
Byrd would be a good person to lean on because he has been around for a while. Byrd is also improving as a player as he gets older. If any of the other players have a question, they could go to a player like Byrd.
Juan Uribe
Song Selection: Vivir Mi Vida by Marc Anthony
Uribe was a difficult choice for a walk up song to pick. I went back to the basics with this one, he has used this song two different times throughout his career. The song is upbeat and positive.
Tyler Naquin
Song Selection: Centerfield by John Fogerty
Naquin gets his chance to prove himself in the big leagues after having a great spring. "Put me in coach, I'm ready to play", sounds like something I could hear Naquin saying.
Rajai Davis
Song Selection: Sorry by Justin Bieber
This will be the first season with the Indians for Davis. Davis played for the Detroit Tigers last year and injured now teammate, Yan Gomes. Davis would have this as his walk-up song so that he can apologize to Gomes every at bat. Nothing wrong with comedic relief.