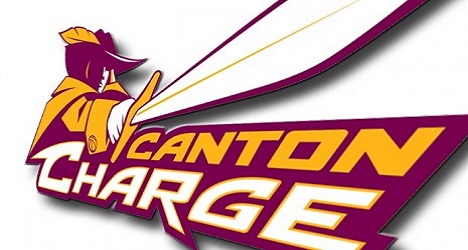 Tonight (Saturday), the Canton Charge (5-7) hosted the Erie BayHawks (2-9) inside Canton Memorial Civic Center for the second night of a back-to-back set.
Both teams scored the ball well through the early stages of Saturday's game. Eric Moreland set the pace for the Charge, scoring 10 first quarter points. After one, Canton was trailing in a one possession game (31-28).
As the second quarter progressed, it seemed the Charge had yet another battle on their hands. Moreland continued to play well on both ends of the floor, scoring 14 first-half points to go along with two steals. At the halftime horn, the Charge were trailing by the narrowest of margins (56-55).
After the break, the Charge picked up their intensity. An eight point third quarter from Justin Johnson kept Canton within two points of the BayHawks as the final quarter came calling. After three, the Charge were still trailing. (77-75).
Entering the final quarter of play, the Charge knew they had to clamp down on defense – and they did. The Charge managed to hold the visiting team to a season low for points in a quarter, allowing just 13 on 5-of-17 shooting (29%). Canton forced six turnovers down the stretch, which resulted in 14 points. When the smoke cleared inside Canton Memorial Civic Center, the Charge had completed the come-back to win by a score of 100-90.
CHARGE WIN! Canton takes down Erie, 100-90. Moreland led the way with a 19p/13r double-double.

BOX: https://t.co/UKIpfUL6X2 #ChargeUp

— Canton Charge (@CantonCharge) December 11, 2016
Moreland led all Charge scorers in Saturday night's win with his third straight double-double performance, turning in 19 points, 13 rebounds, three steals, and two blocks in his 38 minutes of playing time. Quinn Cook posted 19 points (7-14 FG) and eight assists in 38 minutes. Johnson finished Saturday night's win with 16 points, six assists, and three steals in 29 minutes.
The Charge will be back in action on Tuesday, December 13th, when they travel to Greensboro to face the Swarm (Charlotte Hornets affiliate) at 7:00 pm EST.