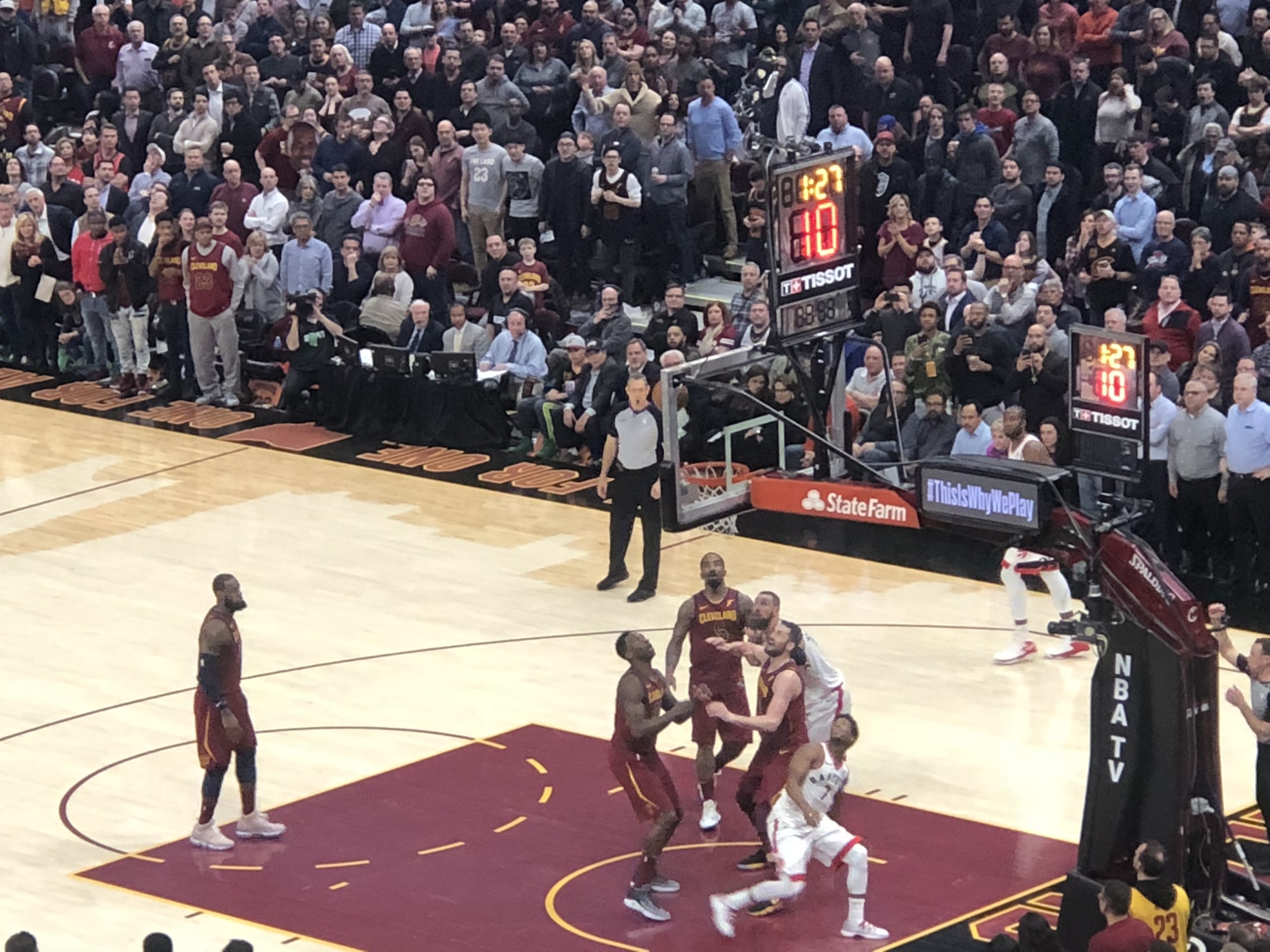 CLEVELAND– The Cleveland Cavaliers started this week out with a full slate of games and plenty of adversity.
Down six players, the team announced that head coach Tyronn Lue would temporarily step away from the team due to health reasons on Monday. Despite the obstacles, however, the Cavs went on to sweep their three-game homestand with a 124-117 win over Milwaukee on Monday, a 132-129 thriller over the Eastern Conference leading Toronto Raptors on Wednesday, and then capping things off with a 120-95 trouncing of Phoenix on Friday night.
"We really rallied around one another after the news with coach Lue," interim head coach Larry Drew said after the win. "We rallied around one another. And every game we step into, like I told the guys, we have to come out every single ball game just knowing we have a bull's-eye on our back. Nobody's going to feel sorry for us, we have to be ready each and every game that we play."
Coach Drew on what he likes most about what the Cavs accomplished this week. pic.twitter.com/RM1487XKRt

— Ashley Bastock (@AshleyBastock42) March 24, 2018
And ready they were. It certainly helps that the Cavs have gotten a few major pieces of their lineup back as well in recent days. Kevin Love made his debut on Monday, while Rodney Hood, Larry Nance Jr. and Tristan Thompson returned to game action Friday. Only Cedi Osman (hip flexor strain) and Kyle Korver (personal matter) remain out of the lineup.
Nance Jr. had by far the best night of the three returners against Phoenix, posting a double-double with 15 points and 10 boards. Hood added nine points while Thompson added four and 10 rebounds of his own. Even with Lue still out, guys working back into the rotation is allowing Cleveland to make some strides.
"I just can't stress enough how good it is to have more bodies out there and getting more guys back," Love said. "We've had so much happen to us over the last three or four years, we've pretty much seen it all now. So having a coach go down, it just shows us we're down and not out."
Love: "I think it was a good win for us today, a good week for us overall, and I think it just shows our togetherness out there." pic.twitter.com/EwlfsmUYnl

— Ashley Bastock (@AshleyBastock42) March 24, 2018
Over the last week, the Cavs have shot 52.7 percent from the floor, 41.8 percent from deep and are averaging 25 team assists, impressive stats for a team with so many players out. But as LeBron James said postgame, overcoming these obstacles is out of necessity.
"No matter what's been going on with our season, we're just trying to find a way," he said. "Stay composed, stay even-keel, that's always been my motto. Just continue to try and get better and push the envelop as much as we can. It's been a really good week for us."
LeBron: "no matter what's going on in our season, we're just trying to find a way." pic.twitter.com/ARs2SrEUmt

— Ashley Bastock (@AshleyBastock42) March 24, 2018
"I think that happens with a veteran laden team," added Nance Jr. "I'm still getting kind of used to these guys, but they just kind of stay on track and stay the course. It's been cool getting to see that."
At times this year, the Cavs have looked shaky at best. Even going back to the Kyrie Irving trade this summer, the 2017-18 season is one that seems to keep piling on this team.
But just when the Cavs seem completely out of sorts, they will pull together a string of games like the last three. Down the stretch, the Wine & Gold faithful will undoubtedly be hoping that this week is truly representative of what this team is capable of, regardless of what other obstacles loom.
"It says that we are very capable of persevering," Drew said. "Certainly when you look at our year and everything that has happened, we've persevered. To me that's a sign of a team that's mentally strong and a team that's mentally capable. Personally, I'm very proud of how they have responded to everything. They could have gone the other way. But they didn't, and they've responded very well."

NEO Sports Insiders Newsletter
Sign up to receive our NEOSI newsletter, and keep up to date with all the latest Cleveland sports news.