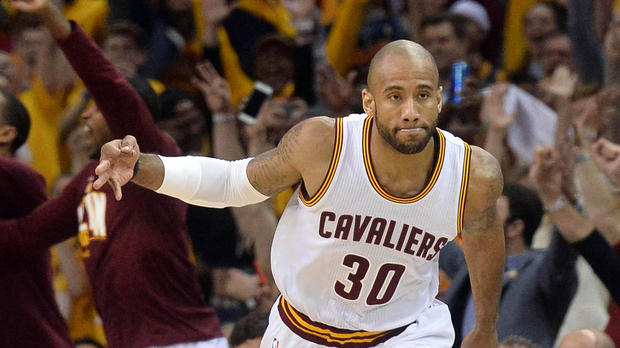 The 2016 NBA Champion Cleveland Cavaliers have waived guard/forward Dahntay Jones, Cavaliers General Manager David Griffin announced today from Cleveland Clinic Courts.
Jones was signed by the Cavaliers on April 13, 2016, He appeared in one regular season game and 15 postseason games this past season.
The move to let Jones go is a reflection of the Cavaliers' depth at the wing position, which includes new addition Mike Dunleavy.
As a result of this move, it gives rookie Kay Felder a better chance of making the roster and seeing playing time, whether it's at the start of the season or down the road.