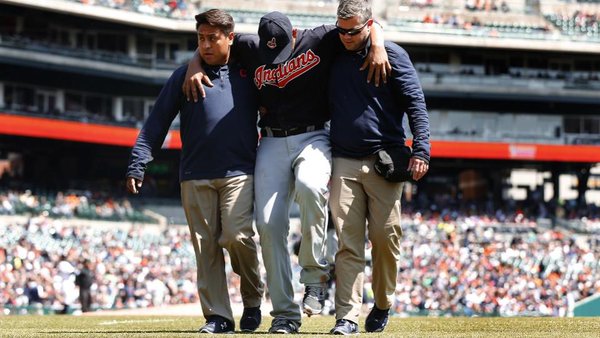 Indians Starting Pitcher Carlos Carrasco exited Sunday's game with a hamstring injury. It did not look good, as he could not put any weight on his left leg, heading back to the dugout.
After the game, Paul Hoynes reported:
Carrasco will go on DL. Going back to Clev. for MRI.

— paul hoynes (@hoynsie) April 24, 2016
Here's what Tribe Manager Terry Francona had to say after the game about Carrasco's injury:
Francona on the status of Carlos Carrasco. #Indians pic.twitter.com/Ck8K53WZBA

— Hayden Grove (@H_Grove) April 24, 2016
It goes without saying that the injury is a devastating blow, especially if it ends up being a long-term injury.
But it stings even more in particular because the Tribe is about to get their star outfielder Michael Brantley back this week and it appeared that the Tribe had nowhere to go, but up once he returns.
Now this presents a new set of challenges for the Tribe to overcome. We will likely see Trevor Bauer get a chance to step up in Carrasco's absence.