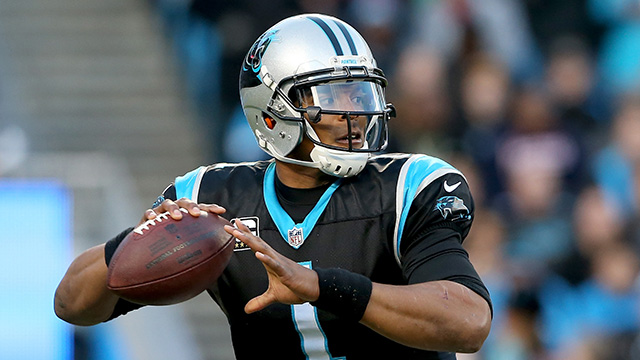 My hobby is writing about High School Football here at NEOSPORTSINSIDERS, I am forever grateful for the opportunity to fulfill a dream and to be hopefully able to meet people from the sports world, male or female.
Which leads me to the topic I wish to discuss.
Yesterday Carolina Panthers QB Cam Newton was asked a question by female beat writer Jourdan Rodrigue regarding a teammate's route running, and while his response, to me anyway, was not surprising, it has shown that he much work to do with his immaturity.
Newton has seemed to have forgotten about what stereotypes are given to athletes of his stature. Many times black QBS were told they weren't smart enough to read defenses, didn't have the intestinal fortitude to run an offense, because quite frankly, they were black.
So now Cam chooses to stereotype female reporters, telling Ms. Rodrigue that it was "funny that a female would ask about route running." Cam, not only is it not funny, the joke is on you.
There are hundreds upon hundreds of female beat writers, covering sports on every level. Some of the great ones, Pam Oliver, Lisa Salters, Ramona Shelbourne, Rachel Nichols, just to name a few, the list goes on and on, are in most instances BETTER, than their male counterparts.
Newton expressed regret afterwards for his "indiscretion", but what he needs to do is own it, an apology to her is not only warranted, but necessary.
He has put himself and his team in a position now that has nothing to do with the game. He still doesn't get it.
Knowing how people of color in this country are fighting stereotypes each and every day of your lives, this is totally unacceptable to say the least, to say the most, hypocritical.
It's been a long time since Newton has been in the spotlight. Maybe that's a reason for what he did. Hey what about me? I'm still here and relevant, no one is talking about me!
Well Cam, if that is your thought process then it worked. You WILL be talked about, your team is 3-1 going to Detroit this week and all the talk is about you.
What seemed so "funny" at the time is now a question for the NFL to answer. Will they get involved and if they do to what extent? He obviously didn't think about any ramifications.
There were a lot of male reporters in that room who never played football at any level, why no disrespect for them on what they know about the game. Was it because they were male? Of course it was.
Cam's comments were very revealing as to his ignorance and his outdated idiologies.
Cam He Is.

NEO Sports Insiders Newsletter
Sign up to receive our NEOSI newsletter, and keep up to date with all the latest Cleveland sports news.